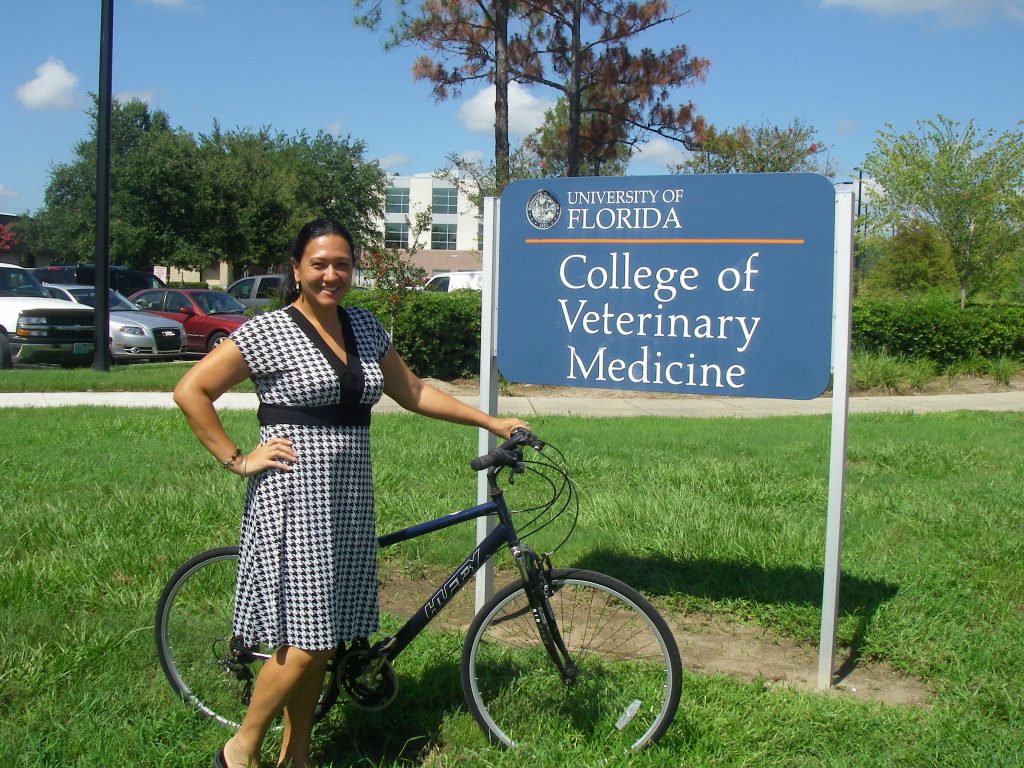 Sustainable UF has recently expanded its departmental bicycle program to encourage faculty and staff to use alternative modes of transportation on and around campus. The bicycles have been refurbished from abandoned property on campus and each bike comes with a helmet and U-lock.
The Office of Sustainability has two trained students who maintain and repair department bicycles, and will travel to your department or office to assist with any issues. Bicycling around campus is a great way to reduce your transportation impact and lessen the need for departmental vehicles and special parking decals, with the added benefit of fun, easy exercise for riders.
---
Already a Departmental Bike Share participant?
If you need to report a lost, stolen or damaged bicycle, please call the UF Campus Bike Program Coordinator at (352) 273-3806.
To request maintenance or repair services, or for general questions/concerns, call (352) 273-3806 or e-mail jacobadams@ufl.edu.