Internships & Experience Opportunities
Internships & Experience Opportunities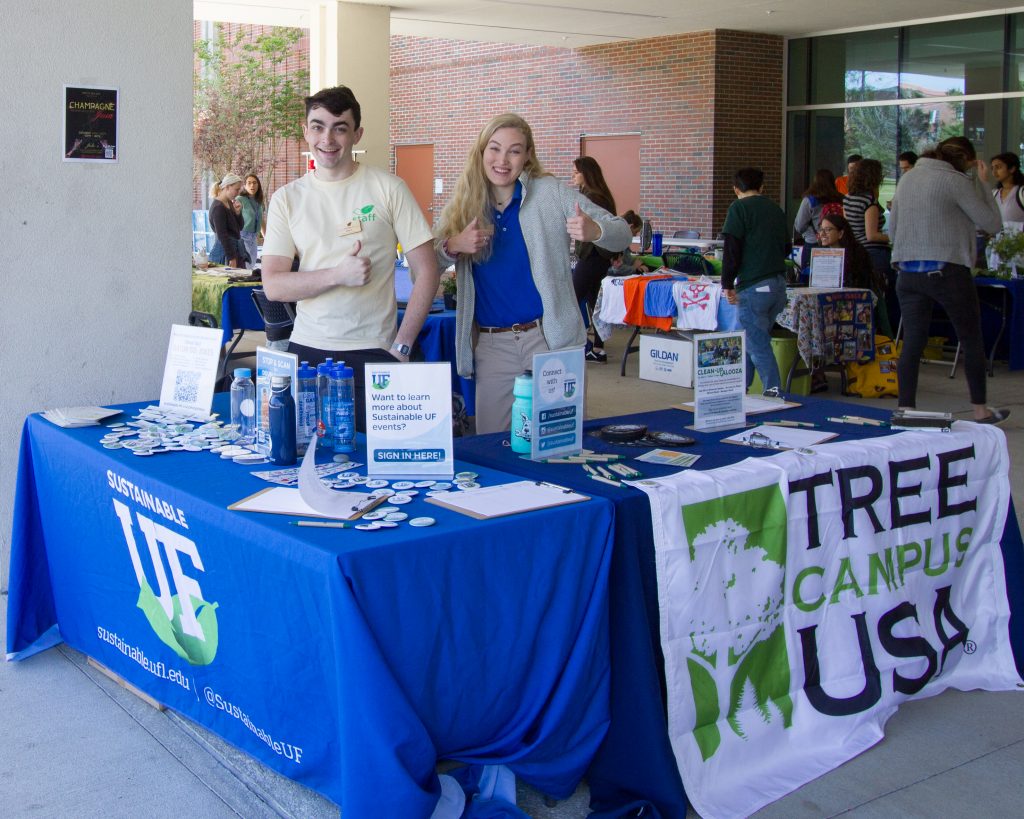 Internships with the Office of Sustainability
We would not be able to do everything we do without the help of our dedicated interns! Every semester, our intern teams bring a range of backgrounds, perspectives and skills to a variety of programs with the Office of Sustainability. Please visit our Job Opportunities page to see what internship positions may be available.
---
Additional Opportunities
In addition to volunteer opportunities, the University of Florida offers several internships, work, and experience opportunities related to sustainability.
Gatorship: Conference & Staffing
Participant opportunities
Staffing opportunities 
Gatorship, a program run by UF's Multicultural & Diversity Affairs (MCDA), is an all-inclusive on-campus weekend retreat for UF students interested in learning about social justice and their role in creating a more equitable and just campus environment. Through interactive presentations, engaging activities, and facilitated dialogue led by Gatorship staff, participants will explore social identities such as Race, Ethnicity, Gender, Sexuality, Religion, Ability, and Socioeconomic Status.  
RecSports: TRiP Leader
TRiP is UF's Travel & Recreation Program. TRiP offers group outdoor experiences to UF students, but also allows students the opportunity to join their staff and become TRiP Leaders. Learn skills to guide others in the wilderness, develop unique leadership styles. Students will gain competence in group management, risk management, and technical outdoor skills.
Field & Fork Farms: Internships
Internship opportunities
Job opportunities
The Field & Fork Program offers internships every semester for UF undergraduate students looking for work experience, college credit, or the chance to explore the practical and applied components of our food system. Interns have the opportunity to network with community organizations and industry partners, to work in the field learning all aspects of producing food for the Alan and Cathy Hitchcock Field & Fork Pantry on campus, and to be part of a diverse team working to learn and grow together.
Bob Graham Center: Internships & Opportunities
Assembly for Action: Conference & Staffing
Staffing opportunities
Participant opportunities
Administered through the Graham Center, Assembly for Action is committed to educating and enabling the next generation of leaders at the University of Florida to bridge the gap between student involvement and non-profit needs in Gainesville. Students involved with Assembly for Action attend a conference of engaging seminars and panels about asset-based community development, non-profit leadership, entrepreneurship, the ethics of volunteerism, public speaking, and how to write a grant proposal.
University Groups: Joint Committees and Presidential Committees
University groups fall into one of two categories: Joint Committees or Presidential Committees. Committees advise the administration on important issues. Some committees related to sustainability are Sustainability Committee, Undergraduate Advising Council, Food Service Advisory Committee, Environmental Health & Safety Committee, and the Disaster Plan Committee.
If you are a student interested in being considered for an appointment to a university committee, please complete the online committee application. Students eligible to serve on university committees will be selected from this pool of applicants beginning each Fall Semester.