We would not be able to do everything we do without the help of our dedicated interns! Every semester, our intern teams bring a range of backgrounds, perspectives, and skills to a variety of programs with the Office of Sustainability.
If you're interested in joining our team please visit our Job Opportunities page to find internship openings.
---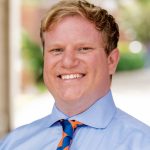 William Daniel (he/him)
Will Daniel is a recent UF graduate with a major in Sustainability Studies. He is investigating campus energy efficiency initiatives and supporting staff with conservation area management initiatives. Will has a background in commercial real estate and is interested in incorporating green building infrastructure with natural systems. He is also a candidate for the WELL AP certification. In his free time, Will likes exploring the woods and waterways of Florida with his dog Lily.
---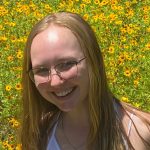 Anna Mavrodieva (she/her)
Anna is a 4th year Environmental Science major who has also completed a minor with UFTeach Science. Her background is in environmental education; she hopes to inspire others to take care of the planet by helping them realize their connection to the natural world. She has experience with running summer programs, working in a museum, and teaching in a school setting. In her free time she enjoys spending time near Florida's waterways, creating art, and learning about birds.
---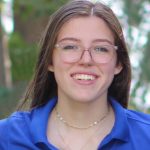 Alexandria O'Donovan (she/her)
Alexandria is a 4th year studying Sustainability and the Built Environment. Her background is in sustainable planning, design, and construction strategies to benefit communities and the planet. She is also passionate about landscape ecology and conservation. Through positions in different clubs, she came to enjoy graphic design to assist with projects. Outside of work, she is heavily involved in Florida Club Rowing and enjoys hanging out with her friends.
---