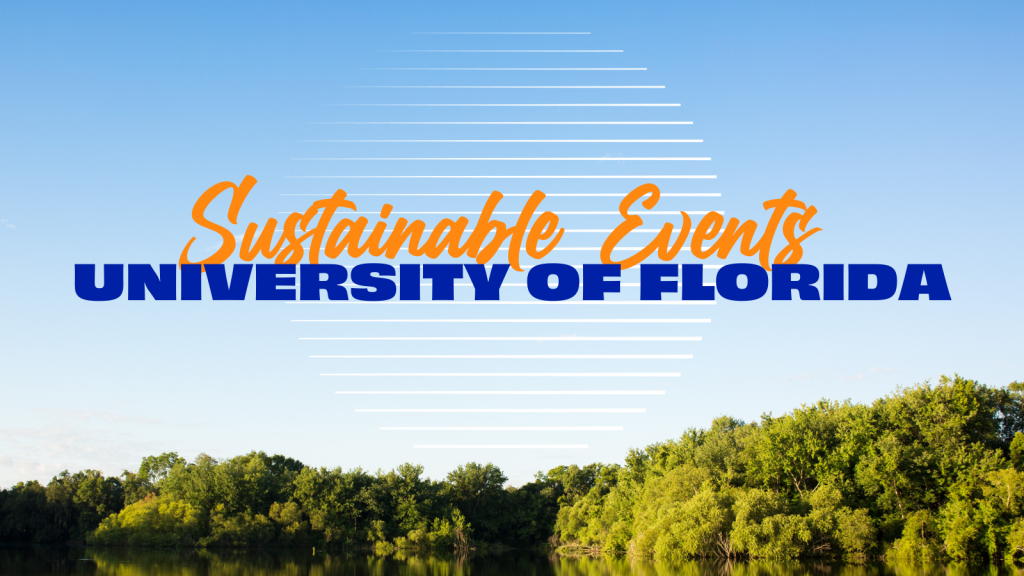 So you want to plan a sustainable event? Great! We have all the resources you need to get started. Be sure to refer back to this guide periodically in your planning to be sure you're on track.
What kind of events are eligible for Sustainable Event Certification?
All of them! We've certified events as small as quarterly meetings and student organization socials to large-scale events and conferences that draw hundreds – even thousands – of guests. Whether you're part of a student organization, a department/unit on campus, a sorority or fraternity, or are helping plan a much larger event, we're here to help you make your event as sustainable as possible.
Certification Levels and What They Mean:
After successful completion of the Event Certification Application, your event may receive one of three rating levels:

Some tips to get started:
Start early! Not only will giving yourself enough time help alleviate stress and help with your personal sustainability, but the earlier you start in planning an event, the more likely you are to have the time to think of all the little things that can make a big difference.
Involve all who want to be included/ cast a wide net: Show your commitment to inclusion and collaboration by inviting wide participation in planning the event. Together, everyone can set goals for the event and define a method for measuring success at achieving them. This will increase your chance of receiving creative and unique input, acquiring buy-in, and getting volunteer support.
Choose planning sites wisely: When selecting meeting locations it is important to consider accessibility. If meeting on campus, choose a building that is within easy walking or biking distance for those on the planning committee. If meeting around town, send everyone instructions on RTS routes that will get them there, or encourage carpooling or biking from campus.
Publicize your intentions: Be honest and upfront about your desire to make this event a sustainable one. When communicating with planning partners, potential sponsors, presenters, or contractors, include information about your sustainable initiatives and goals
Research options: Search for event sites, vendors, caterers and suppliers that have a commitment to sustainability (don't hesitate to ask a company what kind of sustainability policies they have in place, or if they offer 'green' alternatives – such as a sustainable catering menu, reusable dishware/linens, etc.). Not only can you take charge of your impact by following the tips in the next section, but you can also choose to support organizations and businesses that share similar values and goals.
Ready to get started? Read through the guide and then complete the Event Certification Application.
---