Behind The Scenes With Our Intern Team
It's time to celebrate our Outreach & Communications interns! The Outreach & Communications interns play a central role in helping the Office of Sustainability share important messaging with the entire UF community.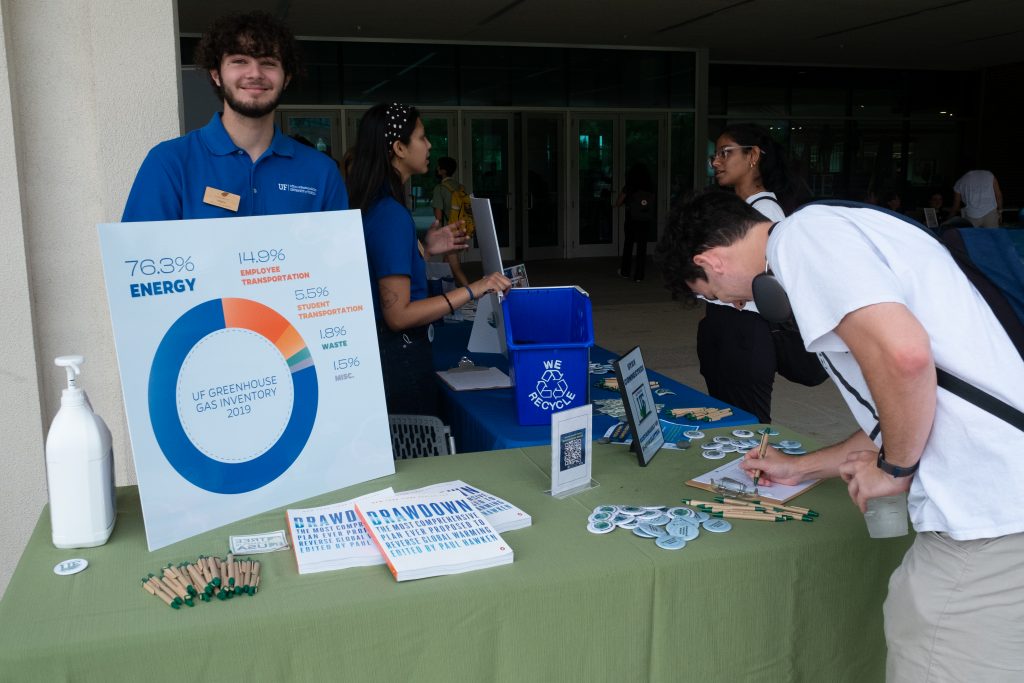 Our interns are creative, passionate about sustainability, and full of energy. They create resources, guides, e-newsletters, social media posts, videos, and more as part of their work. You will also see our interns at tabling fairs, Earth Week, and other on-campus sustainability events.
Read on to uncover the impact that our returning #SustainableUF interns have made recently!
Chloe Dill
Year: Junior
Major: Psychology
Campus Involvement: @UFGatordays and just for kidz (@JFKUflorida)
Skills Learned: Graphic and video content, newsletter creation, and article writing
Favorite Project: My favorite project so far has been working on video content, specifically the #GlimpseIntoGainesville Butterfly Rainforest feature! It was a great learning experience and an enjoyable place to film and share. Hopefully, it encouraged more students to visit!
I also loved writing an Action of the Month blog post, titled "How to Ease Your Eco-Anxiety." I used my background in psychology to suggest evidence-based coping strategies.
How have you made an impact as a Sustainable UF intern?: Writing the newsletter feels like an impactful action where I can inform students and the UF community about meaningful ways to get involved with sustainability, share opportunities, events, and more!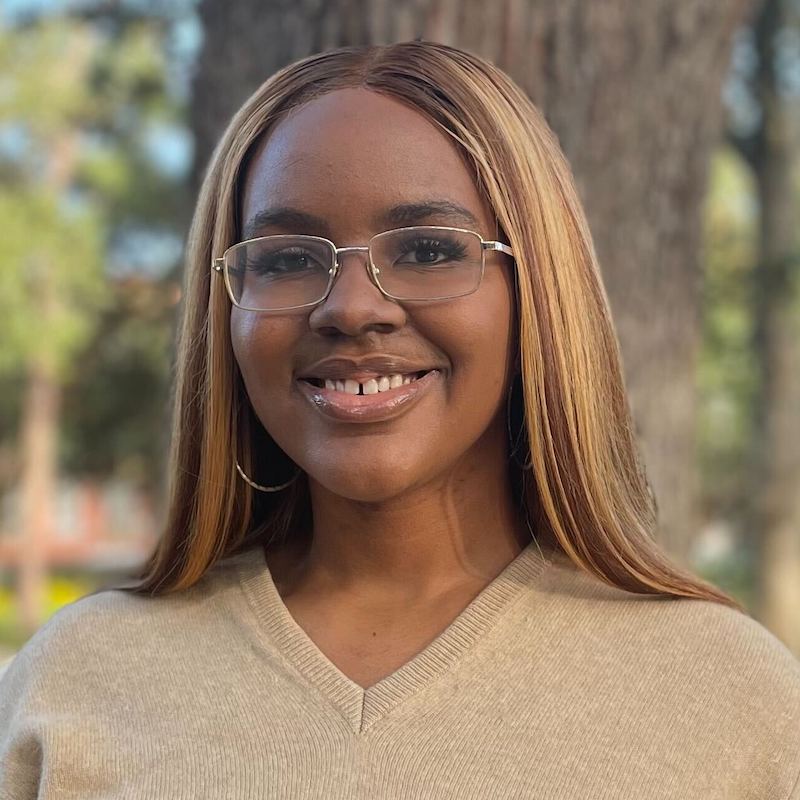 Naiyla Durand
Year: Junior
Major: Environmental Science + Chinese Language Minor
Campus Involvement: The Gator Chapter of the NAACP, CaribSA, BSU, BSLS, and BHE
Skills Learned: I built upon my existing video editing skills and learned more about the technology associated with remote work and file sharing. I also focused on adhering to brand guidelines for graphic design.
Favorite Project: I created the Earth Week Green & Clean recap video. The video showed what happened at the event and why it mattered to those who couldn't attend. It was fun utilizing so many different aspects and shots to execute a cohesive video.
Another fun experience was the Champions for Change Award Ceremony. I really liked that UF recognizes individuals in the UF community that are making a conscious effort to work and live sustainably.
How have you made an impact as a Sustainable UF intern?
I believe I have made an impact by communicating Sustainable UF initiatives through film. It's so important to have different mediums for the public to absorb content. Through editing and videography, I've been able to expose people to another source of sustainability education!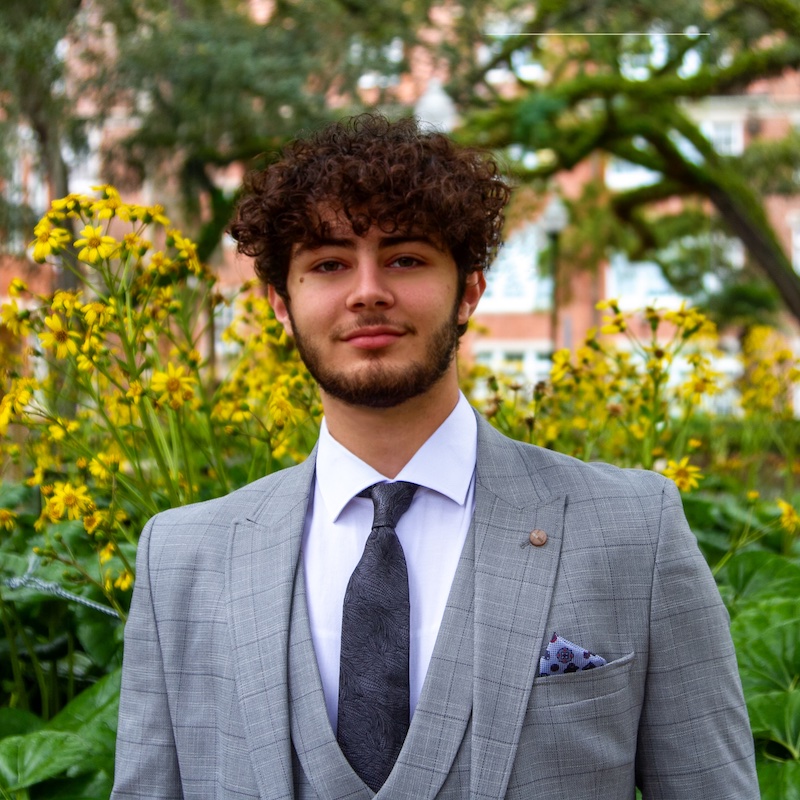 Mohammed Faisal
Year: Senior
Major: Sustainability Studies
Campus Involvement: IRHA Environmental Concerns Director and Student Government
Skills Learned: During my internship, I learned how interconnected sustainability is, and how every small thing affects another.
Favorite Project: Participating in and helping plan Campus Earth Week! I also enjoyed helping with the Conservation Area Land Management (CALM) Plans.
How have you made an impact as a Sustainable UF Intern? I've made an impact by helping inform the UF community about how the Office of Sustainability operates. the University of Florida aims to become more sustainable.
What's Next For Sustainability Communications
The Outreach & Communications interns improve the reach and engagement of sustainability-related programs at UF. The internship requires students to continually adapt to new trends, priorities, and initiatives, making it an exciting opportunity.
As the Fall 2022 semester begins, these interns will have new projects and new goals to work on in the coming months. Be on the lookout for our interns leading marketing campaigns, appearing in videos, organizing events, and sharing sustainability knowledge around campus.
Think you would be a great fit for the team? You can find our job opportunities listed on our webpage.