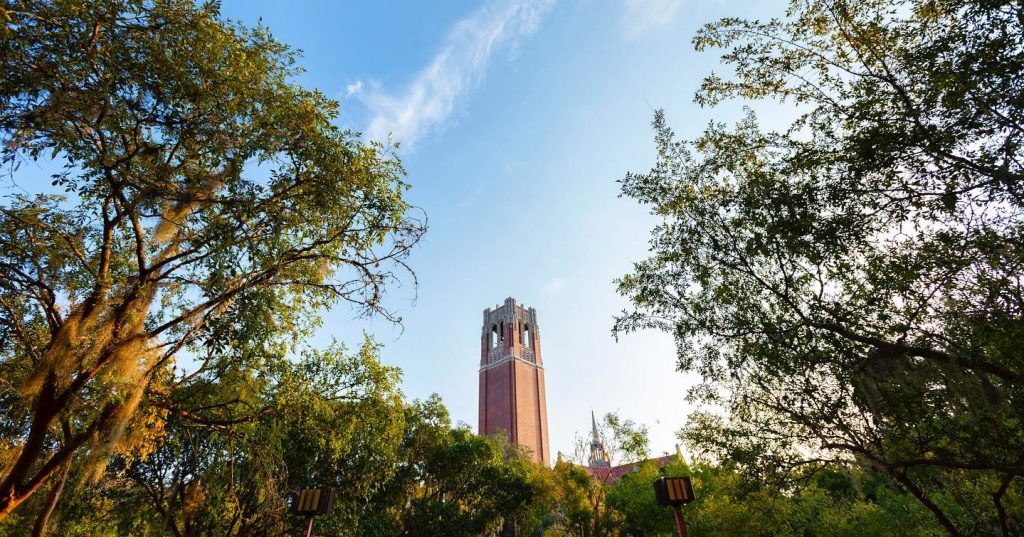 The University of Florida is in the process of updating the UF Climate Action Plan (CAP). Throughout this process, there will be multiple opportunities for the UF community to engage including: applying to participate in a Working Group, requesting presentations, providing feedback at coordinated opportunities, and submitting comments through the online comment form.
---
Provide Comments
We want to hear from you! If you are interested in submitting comments or feedback regarding climate action or the UF Climate Action Plan, please complete the comment form below.
Please keep in mind: If you are seeking an interview of any kind, you must go through the official interview request process as outlined on our website. Interview requests submitted through the CAP comment form will not receive a response.
---
Request a CAP Talk Presentation
The Office of Sustainability is now offering CAP Talks – a new presentation format to engage with the UF community about climate action efforts at UF. This presentation is currently being offered in a virtual format with in-person available in the Fall 2021 semester, and will take about 30-45 minutes. Open to UF students, staff and faculty. learn more and request for a CAP Talks presentation here.
---
Participate in a Listening Session
Throughout the process for updating the UF Climate Action Plan, there will be multiple opportunities for the UF community to engage in reviewing and providing feedback on various aspects of the plan, including outreach events and listening sessions.
Listening Sessions
Following the public Climate Action Listening Sessions hosted in 2020 (review summary here), UF plans to host additional listening sessions throughout the process to updating the UF Climate Action Plan. If you are interested in hearing more about these opportunities, we recommend that you:
UF CAP 2.0 Listen & Learn
Monday, November 8, 2021 | 5:30-7:00PM (Registration required)
---
Apply for an Open Call Seat on a Working Group
The application period for these seats has closed.
The process of updating the UF Climate Action Plan is being informed by 6 working groups made up of stakeholders from across the university on the topics of Energy, Transportation, Built Environment, Offsets & Finance, Resilience, and Academics. In January of 2021, members of the UF community were invited to apply for open call seats on each of the 6 UF CAP Working Groups. In addition to being made up of key stakeholders from across campus, each of these Working Groups includes 4 open call seats – a faculty, staff, undergraduate, and graduate student seat.
These working groups will participate in a series of facilitated sessions to generate and discuss goals. Visit this page to learn more and view the updated schedule of meetings.
---
You may also be interested in:
Updating the UF CAP ᛫ What is Sustainability? ᛫ Energy & Climate Action ᛫ Greenhouse Gas Inventory