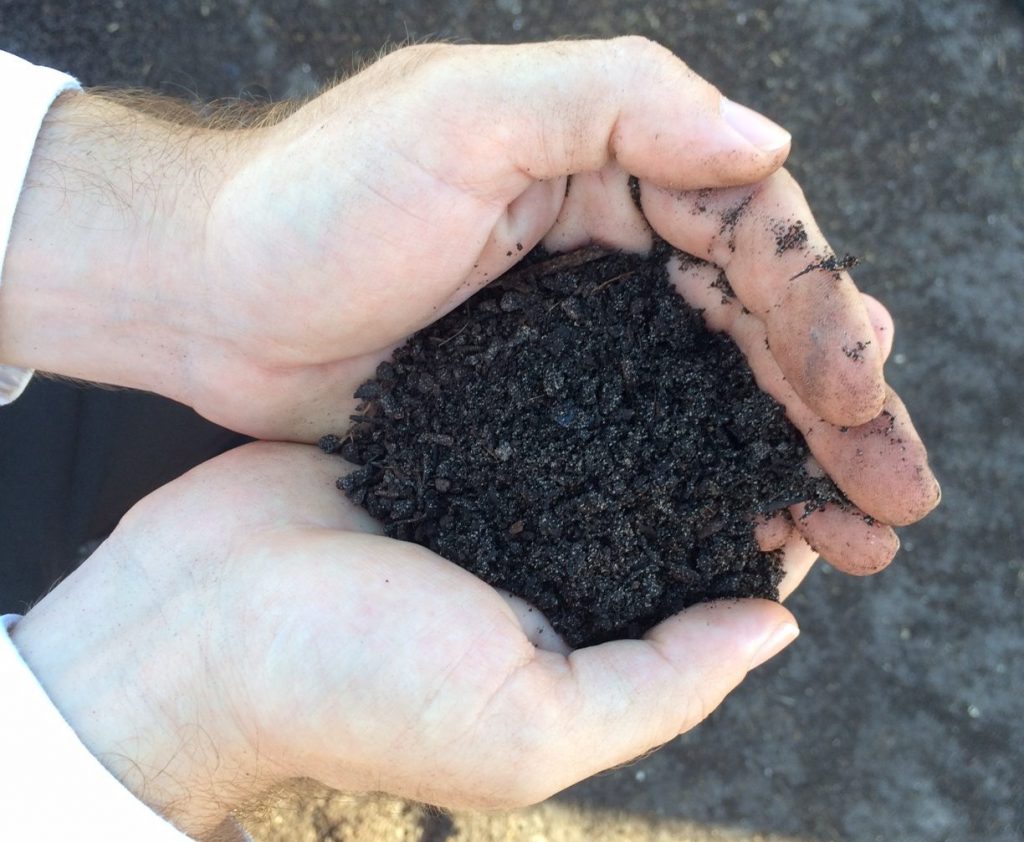 What is composting, and why is it beneficial?
Compost is organic matter – such as food scraps and compostable materials –  that has decomposed over time and with the help of heat and microorganisms, and can be recycled as a nutrient-rich fertilizer and soil amendment. By composting food waste and organic materials, UF is reducing the amount of trash being hauled to the landfill while helping to create new, beneficial soil amendments for use in residential or commercial settings.
Composting at UF
In 2013, UF began piloting a composting program through a partnership with Waste Corporation of America (WCA) and Watson's C&D. This expanded in 2014 to include the collection of pre- and post-consumer materials from Fresh Food Company and Gator Corner Dining Center. In 2017, UF launched a pilot program to collect paper towel waste for compost and this program has continued to expand into several building campus-wide. Learn more about the Watson's C&D composting facility on their website.
Want to start composting? Learn more about the Student Composting Cooperative, Beaten Path Compost, or the resources available through Field & Fork!
The #GatorsBEATWaste Station
Renovation Underway: The #GatorsBEATWaste Station is temporarily offline for improvements and upgrades for Fall 2022. It will return to campus in early 2023.
The #GatorsBEATWaste Station, a partnership between PepsiCo, Business Services, Gator Dining and the Office of Sustainability, was unveiled in the summer of 2019 in the Reitz Union Food Court across from Starbucks and Pollo Tropical. The station is outfitted with easy-to-follow instructions and graphics to help guests navigate the disposal process in a few simple steps. Volunteer ambassadors will be on site during peak hours to help familiarize newcomers with the station and to answer any questions about waste reduction and recycling. This station is the first post-consumer composting location on UF campus and will serve as a pilot for future waste station opportunities. Learn more here.