Green Gator of the Month: Jim Vignola
August 2023
Each month, the Office of Sustainability will feature members of the University of Florida community that are making a sustainable impact on a daily basis. Keep reading to meet our featured staff member for August!
Meet Jim Vignola
This month, we get to know Jim Vignola, Project Manager III for Planning, Design & Construction.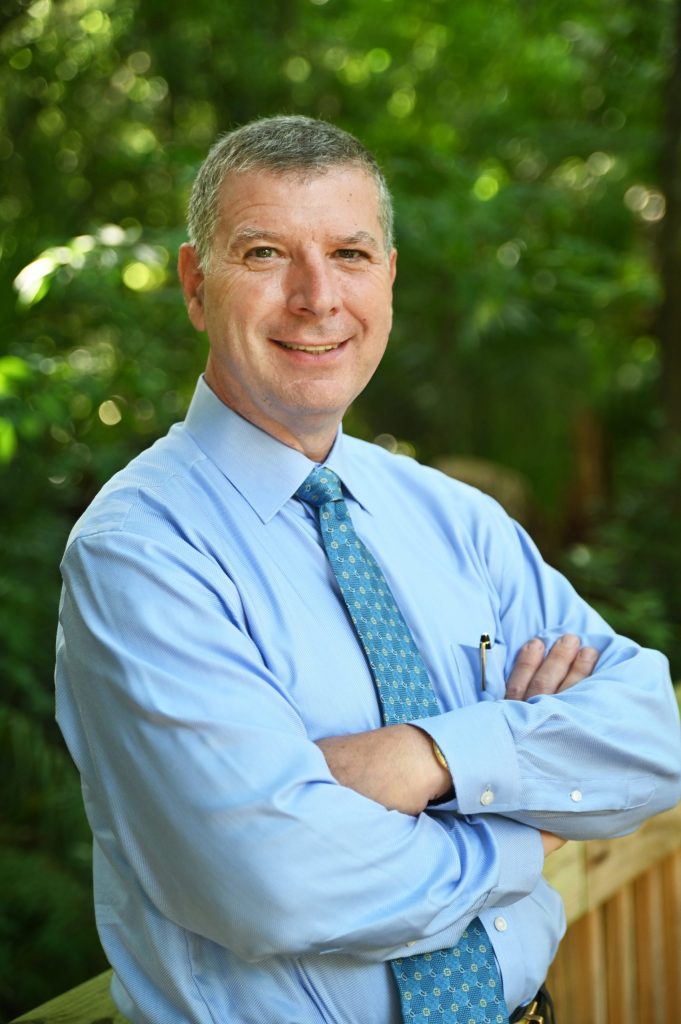 Jim is a Double Gator (Bachelor of Design in Architecture + Master of Architecture) with 30 years of experience in the architectural field. He has been licensed since 1994, a LEED Accredited Professional since 2008, and LEED AP BD+C since 2011. Jim is also a prior business owner.
For Jim, there's always been an interest in building, creating, and problem-solving. Building blocks, Legos, Lincoln Logs, Erector sets, and Revell models turned into home improvement projects then architecture school, followed by a life-long career.
His leadership on major construction projects at UF has contributed to award-winning buildings and a continued priority on sustainability along the way.
Bringing Green Building Projects Together
In his current role, Jim manages construction projects on campus. Daily tasks can include supervising architects, reviewing invoices, requesting purchase orders, financial management, team building, and customer service. There is also a significant amount of collaboration necessary to ensure all of UF's many stakeholders are on the same page. Additional responsibilities include helping end-users create the building programs (design parameters) and seeing projects through the design, construction, and move-in phases.
Jim has been pivotal in the development of green buildings on campus. His current project is the Data Science and Information Technology Building which will open soon. Jim and his team incorporated new sustainability features such as electrochromic glazing, indoor bicycle storage, and what will be UF's largest solar array on the main campus! Through his team's effort, the project is anticipating a LEED Platinum Certification.
He recently completed UF's second Florida Green Building Coalition Platinum project, the Special Collections Building, which incorporated several energy efficiency measures new to campus including blower door testing.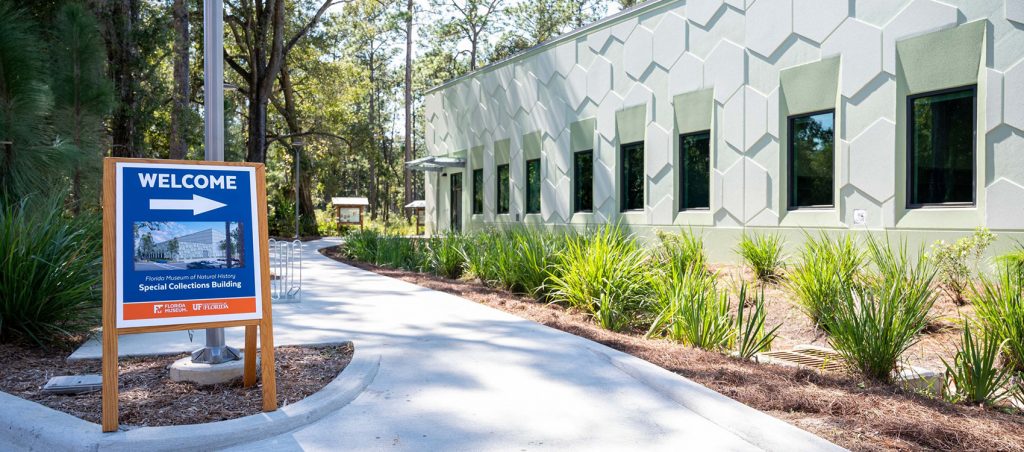 Award-Winning Building at UF
UF has a great track record when it comes to green-certified buildings thanks to the hard work of many construction teams and project managers such as Jim. Most notably, the Special Collections project that Jim managed won the following four awards:
GBRI, Platinum
ABC Eagle Award, honoring the nation's most innovative and high-quality construction projects and world-class safety, inclusion, diversity, and equity programs.
Tilt-up Concrete Association, Excellence in Achievement Award, featuring projects showcasing creativity and ingenuity, most notably for the complex hexagonal pattern included in the concrete of this project.
Design-Build Institute, Florida Region: Project of the Year Award – Education Category, recognizing the nation's best design-builders.
The Architects and Engineers, Construction Managers, and Owner teams all worked together to earn these impressive awards and go above and beyond. Jim cites "asking some thought-provoking questions and adding extra challenges" as a way that he and others pushed toward the sustainability accomplishments of the project.
In fact, UF requires that every major construction project obtain a minimum of Gold Certification in LEED or GBRI. Jim and the entire project team were excited to hear that the building received platinum, a higher certification than gold. Jim added, "It's an honor to be part of a great team of professionals."
The Challenging Work of An Architect
Jim's work at UF is interesting and engaging because every day contains a new challenge with a new problem to solve.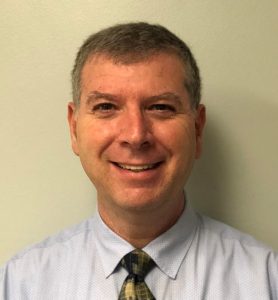 Jim's current role as a project manager puts him at the crossroads of a variety of staff and trades that can have drastically different contributions to make to any given project. Jim believes that architects are highly respected in society but that most people don't truly understand what they do and how much work is involved in designing a project. After 30 years as a designer, Jim chose to take a break and spend two years at a local construction company. This gave him a new perspective for understanding the bigger picture and the role of each individual in the creation of a building. This fresh perspective helps set him apart as a leader and motivate people from many different career backgrounds.
When asked what advice he would give to someone interested in his field, he says "You better love a challenge and high intensity. You should be resilient." For those specifically interested in project management – a strong background in architecture, construction, codes, and real estate will be essential for success.
During his education at UF, Jim explains that there was a focus on designing for climate and place. He learned to leverage convection or the path of the sun. They learned about other cultures and how they build. "Architects have been designing sustainable buildings long before LEED and other rating systems were ever conceived." This mindset is important at every level of construction.
And when all is said and done in this field, there's something to be shown for it:
"Ultimately, you end up with a legacy; a small mark on the earth that you were a part of."
Repurpose, Repurpose, Repurpose
Outside of work, Jim likes to travel and try different foods with his wife. He also really loves music and learning about music anthropology, idioms, and the stock market.
It's easy to see where his career and personal life intertwine. Jim is a hobby woodworker and loves to build, repurpose, and fix things.
From the time Jim was young, he tried to fix anything he could. His family had a waste not want not mantra, largely because his parents lived through the Great Depression. They tried to save money by repairing things themselves and Jim was eager to tinker with broken items. Jim remembers taking apart the washing machine to try to fix it, and reusing and repurposing products due to the example set by his parents.
Still today, Jim takes pride in repurposing. "I don't believe in the throw-away mentality," he says. Jim thinks about the energy that's already been used to create an item, as well as what it will take to dispose of or recycle an item.
He shares, "I make things last as long as they can, then try and repurpose all or parts, then when it is completely spent, I make sure that I place those objects in the appropriate waste/recycle stream."
---
Submit your recommendation for a student, faculty, or staff member to be featured in a future Green Gator of the Month article!