Green Gator of the Month: David Flores
August 2023
Welcome back! Each month, the Office of Sustainability will feature members of the University of Florida community that are making a sustainable impact on a daily basis. Keep reading to meet our featured student for August to kick off the new academic year.
Meet David Flores
David Flores is a dual degree student majoring in both Environmental Engineering and Sustainability Studies. David is entering his final semester at UF and will graduate in December 2023.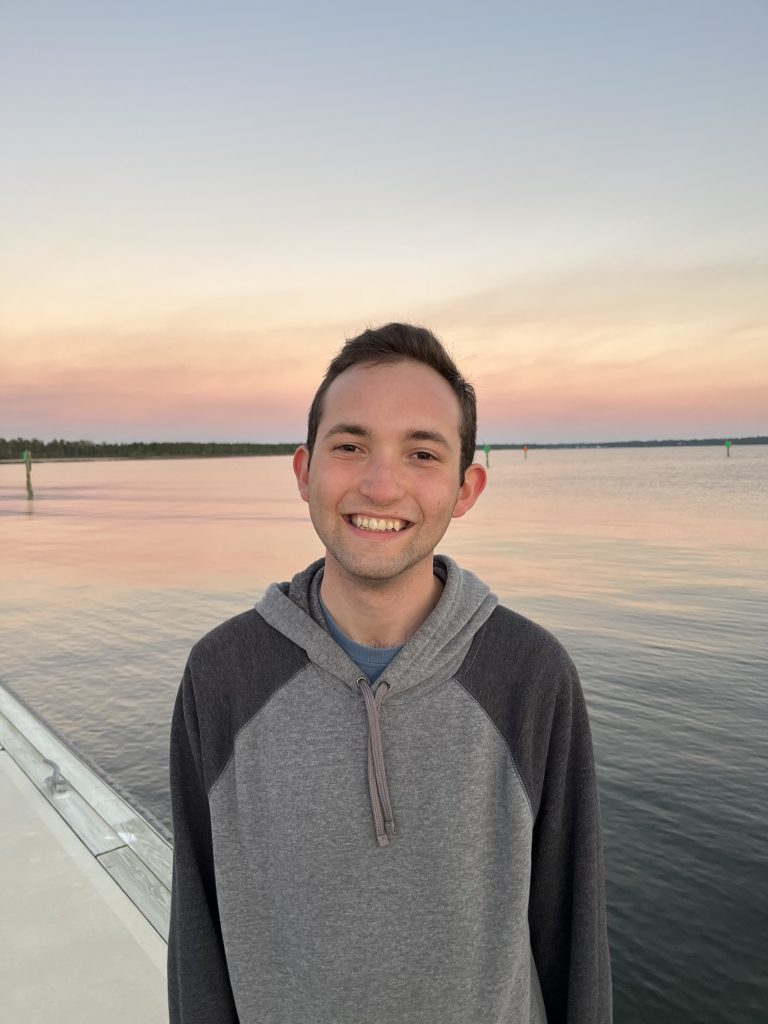 David's student involvement record is impressive. He's had significant involvement and/or leadership roles in the following student organizations during his time at UF:
Society of Environmental Engineers
Ecological Society of America
Baptist Collegiate Ministry
PODEMOS (Fun fact: David's family background is Puerto Rican!)
Field & Fork Volunteer
Air and Waste Management Association
Freshman Leadership Engineering Group
The Orlando, Florida native has TONS of advice, insights, and life lessons to share with you – including a class at UF where you may find yourself participating in a frog choir!
The Awe Of Nature On & Off Campus
UF is well-known for its picturesque scenery and natural environment. Because David lived on campus during most of his undergraduate career, he has an added appreciation of the natural areas, plants, and animals found right here on the UF campus.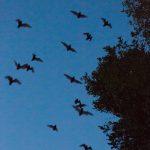 Some can't-miss highlights?
Beyond campus, there's plenty more to explore.
David got his first look at natural areas off-campus in Gainesville when he visited Loblolly Trail for the first time during his freshman year. After that, he was hooked and started venturing to local classics such as La Chua trail, Sweetwater Wetlands, and Payne's Prairie. He also went tubing down the Ichetucknee River, which solidified his appreciation for spending time outdoors.
Looking back, he wishes he knew as a first-year student how essential it is to pursue balance. He notes, "It's ok to step outside and do something that won't boost your resume."
Gaining Real-World Experience
David's early love for natural areas translated directly into his sustainability-related internships as a Gator.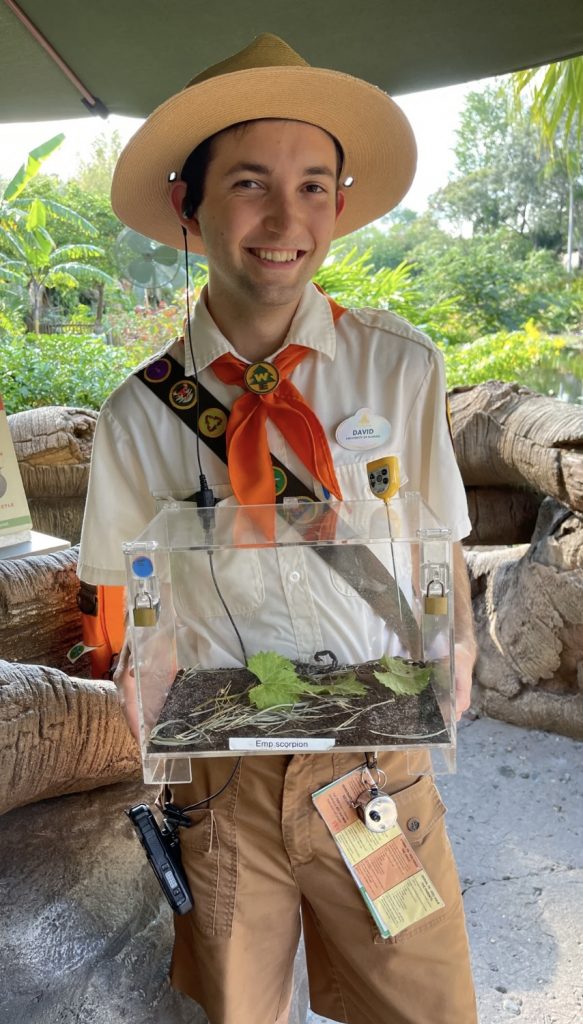 This past summer, David was a Horticulture Intern at Walt Disney World. His responsibilities included maintaining landscaped gardens in Animal Kingdom, the Animal Kingdom Lodge, and EPCOT. He participated in seminars and activities to learn about the installation of large landscape projects, theming, and Disney business values. David learned a substantial amount about plant care and the level of intentionality it requires while in this position.
But that wasn't David's first experience working for Disney – he also held an internship as a Conservation Education Presenter during the summer and fall of 2022. He says it was his favorite experience thus far and it solidified his career goals. He was able to educate and inspire others about environmental issues while monitoring and surveying animal habitats.
In the Spring of 2023, David took on a unique role as a Restoration Intern at Prairie Creek Conservation Cemetery here in Gainesville. Prairie Creek is a conservation cemetery, meaning that natural burials are performed so the decomposition of bodies can become nutrients for the surrounding plants. David shared that this internship was super impactful because he was helping native ecosystems. He removed invasive plants, learned plant identification skills, and assisted in logistical tasks for the successful operation of the cemetery including grave digging and funeral setup. 
What an awesome set of internship experiences!
David's Sustainability Course Recs
In addition to his extensive out-of-the-classroom engagement, David has had some excellent academic experiences as a dual-degree student. Looking for an intriguing sustainability class to take? David's got some suggestions for you.
Wildlife of Florida (WIS3402)
"This is my favorite class I have taken at UF." Steve Johnson was an enthusiastic, passionate, and engaging professor. At the end of the semester, as a way of learning frog vocalizations, the class was in a frog choir where everyone imitated frog calls. "I will forever remember this memory of the class."
Environmental Analysis (ENV4041C)
"I liked the hands-on approach to this class." Students collect samples and perform various tests in the labs. They also learn about water quality and how to clean the water based on any contaminants found.
Ecological Engineering (EES4005C)
"In the future, I want to work with habitat restoration and this class has a strong focus on that, so I was in love throughout the semester."
Students learn about the relationship between engineering and taking care of the environment. It is engineering in the sense that it involves the design of the natural environment through quantitative approaches but it is also biology and ecology in the sense that the components involved are all of the biological species of the world!
Focus On What You Can Do To Contribute
While David's resume is impressive and full of awesome sustainable experiences, he is most proud of the friendships he has built here at UF as well as his spiritual growth and self-confidence.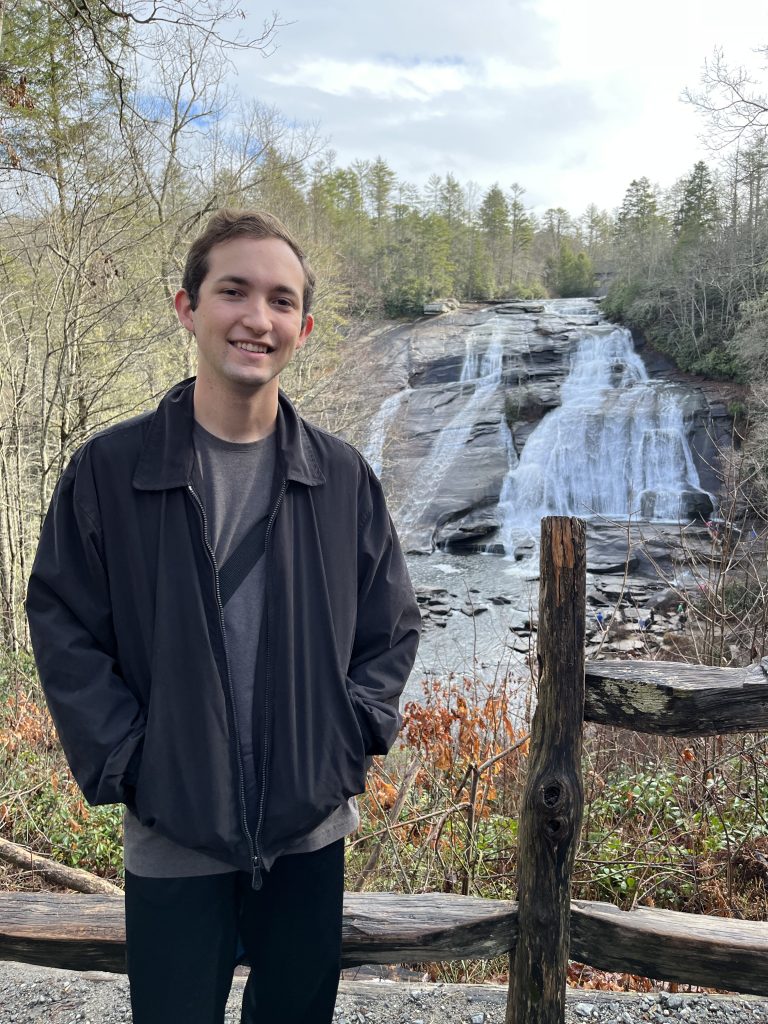 Outside of his academic involvement and experiential learning, David prioritizes sustainability in his daily life in a variety of ways. He's the first to offer a ride or carpooling to friends to help reduce emissions. He also buys organic and non-GMO foods, as well as limits the use of meat when cooking. David cites apps such as PalmOil Scan app and Ecosia app as other easy ways to protect the environment and natural areas.
While David puts in an excellent effort, he knows it's not always simple for people.
"Sometimes it can be hard to be sustainable. Maybe your apartment complex doesn't recycle. Maybe your hometown doesn't have much public transportation. Maybe there aren't affordable and sustainable products in the stores you frequent. Focus on the things you can do, rather than the things you can't do, especially as a college student."
---
Submit your recommendation for a student, faculty, or staff member to be featured in a future Green Gator of the Month article!