Green Gator of the Month: Jocelyn Kreider
November 2022
Written by Sustainable UF intern Kendall Brockelman
Each month, the Office of Sustainability will feature members of the University of Florida community that are making a sustainable impact on a daily basis. Keep reading to meet our featured student for November!
Meet Jocelyn Kreider
Jocelyn is in her fourth year as a Sustainability Studies major and is our November "Green Gator of the Month"!
Jocelyn has had a love for the environment from a young age which helped her establish an interest in pursuing sustainability, as well as observing the need for business industries to integrate sustainable principles.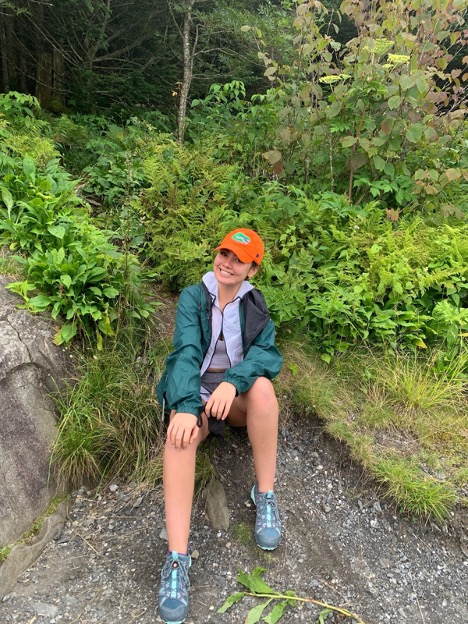 When asked why she chose her field of study, Jocelyn says that she sees the importance of taking a holistic approach to addressing environmental issues by including people, the planet, and profit in sustainable solutions. That is why she is excited to continue her education through a Master of Science in Sustainability Management program after graduation. This career step will help her further learn how to merge business practices with sustainable initiatives!
Major Green Accomplishments
Jocelyn has developed a long list of impressive environmental involvements during her time at UF.
As a sophomore, she was an intern for National Geographic, where she helped work on the Florida Wildlife Corridor's Path of the Panther Project. During that time, she wrote parts of the authoritative report that developed the Florida Wildlife Corridor Act. Jocelyn shares, "it was amazing to see something I worked on become law and make a tangible impact on Florida wildlife".
Jocelyn has also been a communications intern for the World Wildlife Fund on their wildlife conservation team. "At the foundation of sustainability is the preservation of biodiversity [and] preserving biodiversity is a way to make many populations, including the human population, more resilient to climate change", said Jocelyn.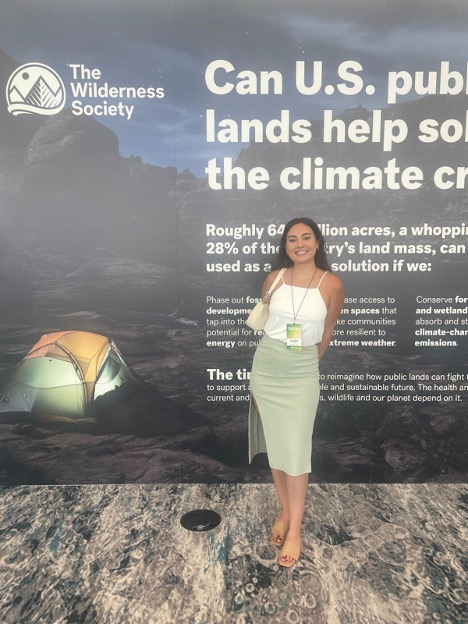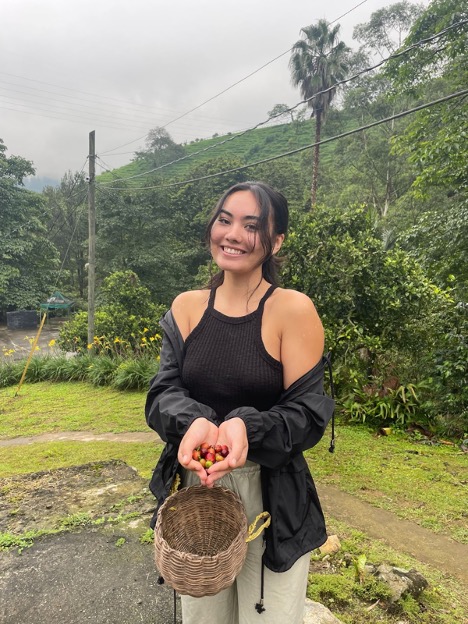 Jocelyn also contributed directly to the Gator community when she worked for the University of Florida's Thompson Earth Systems Institute as an Environmental Communicator. She contributed content for important projects such as Know Your Florida, which helps foster environmental stewardship within the state.
Making Sustainability Serious Business
While Jocelyn finishes her degree requirements in Gainesville, she is also working remotely for a consulting firm, Carol Cone ON PURPOSE, based in New York. The company specializes in purpose-driven business consulting for large clients, including Fortune 500 companies and major nonprofit organizations.
Jocelyn specifically is a member of the sustainability business consulting team and is tasked with benchmarking sustainability initiatives for clients, developing new sustainability measures that clients can implement, and addressing how to reduce the direct and indirect emissions that companies produce.
Jocelyn also provides transparent environmental, social, and governance (ESG) reporting for businesses and believes that ESG reporting practices will continue to grow and become an impactful and lucrative way for corporations to address sustainability.
To stay motivated, Jocelyn likes to look at the big picture of the valuable work she is doing. By shifting the actions of large industries to be more sustainable, she sees herself having a great impact on the lives of people all around the world. Jocelyn wants to provide consumers with the tools and choices to support transparent companies with quality sustainability track records. In her eyes, we can all be empowered to make sustainable choices without sacrificing our quality of life when companies improve their practices.
Balancing a Sustainable Lifestyle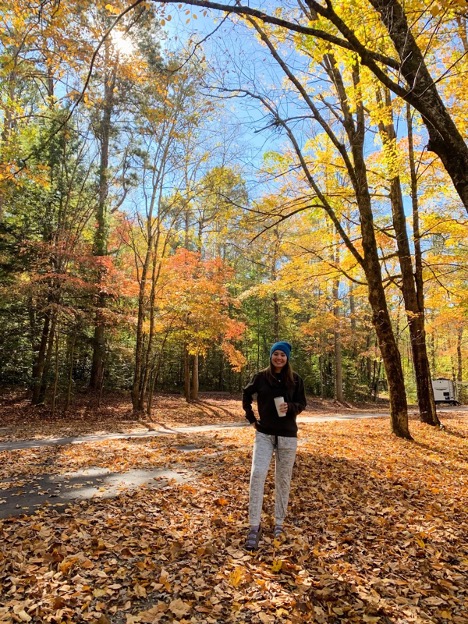 The main piece of advice that Jocelyn wants to share with her fellow Gators is to stay informed on what is happening within the sustainability space around them. She believes that staying educated can keep people hopeful for the future when they learn about the sustainability innovations that are happening every day.
"Knowledge is power", says Jocelyn, "and it's important to make sustainability a mindset and a lifestyle".
In her own life, Jocelyn makes the best personal choices by reminding herself that her actions have an impact on all living things. Additionally, she shares, "there really isn't one size fits all for sustainability, it has to be adjusted to the context of the individual's life." She practices the balance of enjoying her life while not compromising someone else's due to her own actions, which is a wonderful goal for us all to have.
---
Submit your recommendation for a student, faculty, or staff member to be featured in a future Green Gator of the Month article!