Green Gator of the Month: Charles Kammin
October 2022
Written by Sustainable UF intern Nora Ripley
Each month, the Office of Sustainability will feature members of the University of Florida community that are making a sustainable impact on a daily basis. Keep reading to meet our featured staff Green Gator for October!
Meet Charles Kammin
Charles Kammin is our first staff "Green Gator of the Month".
Charles is the Director of Utilities for UF's Electrical and Water Distribution Services. Charles, a.k.a. Chuck, has been employed at UF for five years, where he primarily works with potable water operations on campus. He actively aims to adopt a more sustainable approach in his career with the water and electricity resources that are utilized on campus.
Chuck is involved with the allocation of essential resources – a great undertaking since UF spends around $45 million on electricity consumption each year and operates close to 2 million gallons of water per day for the use of potable water throughout campus. He shares, "it is important to monitor where these resources are coming and going." This is where Chuck's expertise comes into play and he brings up the importance of modifying processes in place to enhance sustainability practices at UF.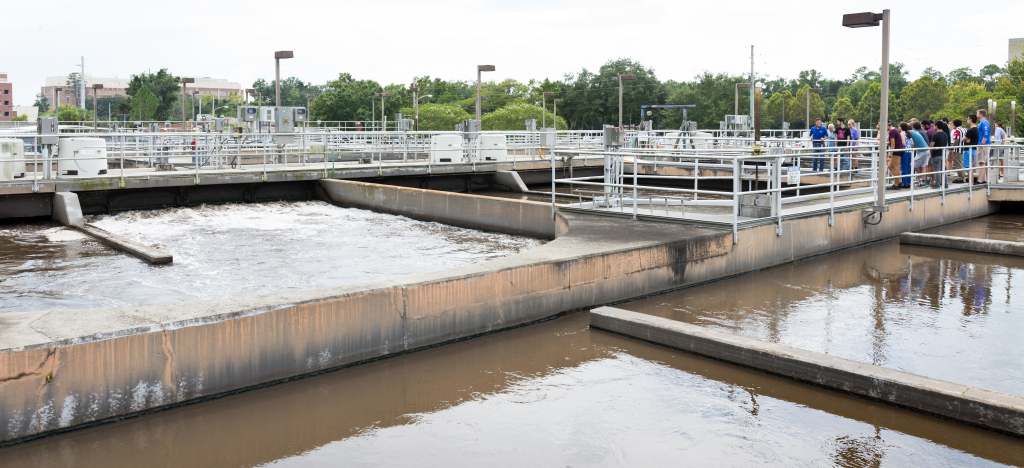 Seeking Reliable Data for Optimized Systems
Charles and his team continually look to improve these systems. You can see the existing utility dashboard provided by Facilities Services.
An important step in the right direction would be to improve the accountability of total resource utilization that is calculated and reported. When asked how implementing improved metering would increase the sustainability characteristics of utility usage, Chuck states that "it's hard to keep track of what's coming in, what's being used, and what we might be losing." Therefore, gathering collective, precise data through meter devices is sustainably beneficial.
Initiating improved metering practices allows the ability to collect more accurate data to be explicitly reported for closer monitoring of utility flow. Collecting reliable data certifies an improved understanding of the resources being used. Metering safeguards less waste that may be unknown and optimizes overall utility usage!
Getting to Gainesville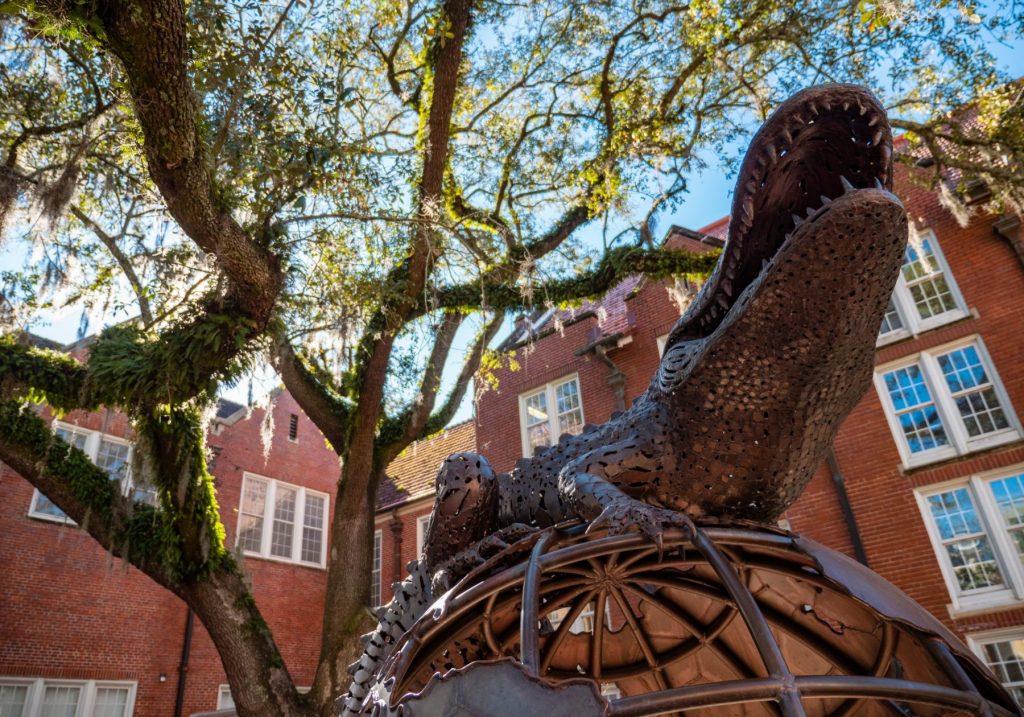 Before Chuck came to UF as the Director of Utilities, he was in the Navy. While in the Navy, Chuck worked on steam systems, which then sparked his interest in becoming an engineer. He studied at the University of Illinois to earn his bachelor's and master's degrees in engineering. Although the campus life of UF and U of I are similar, Chuck prefers the weather here at UF, which we fully agree with!
Connecting To Nature Off The Clock
Outside of work, Chuck enjoys quality time with his wife of 30 years, Laura, who specializes in wildlife management, and their daughter, Bella. Although Chuck plays a vital role on UF's campus, he is also a family man who enjoys the pastime of trinkets such as model trains.
Chuck expressed that he wasn't the best high school student, but he eventually found the interests that led to his successful career. His advice to anyone who is interested in taking steps towards sustainability is "to focus on personal growth and remember that, as biological creatures, we have to take care of mother earth."
One Step At A Time
Personal growth plays a huge part in sustainability in our everyday lives. While many of us may be focused on following our own passions and interests at the university, we can also strive for greener goals in any environment at the same time.
To learn more about all Green Gators at UF, follow @SustainableUF on TikTok, Twitter, and Instagram!
---
Submit your recommendation for a student, faculty, or staff member to be featured in a future Green Gator of the Month article!