Action of the Month – Connect with the Natural World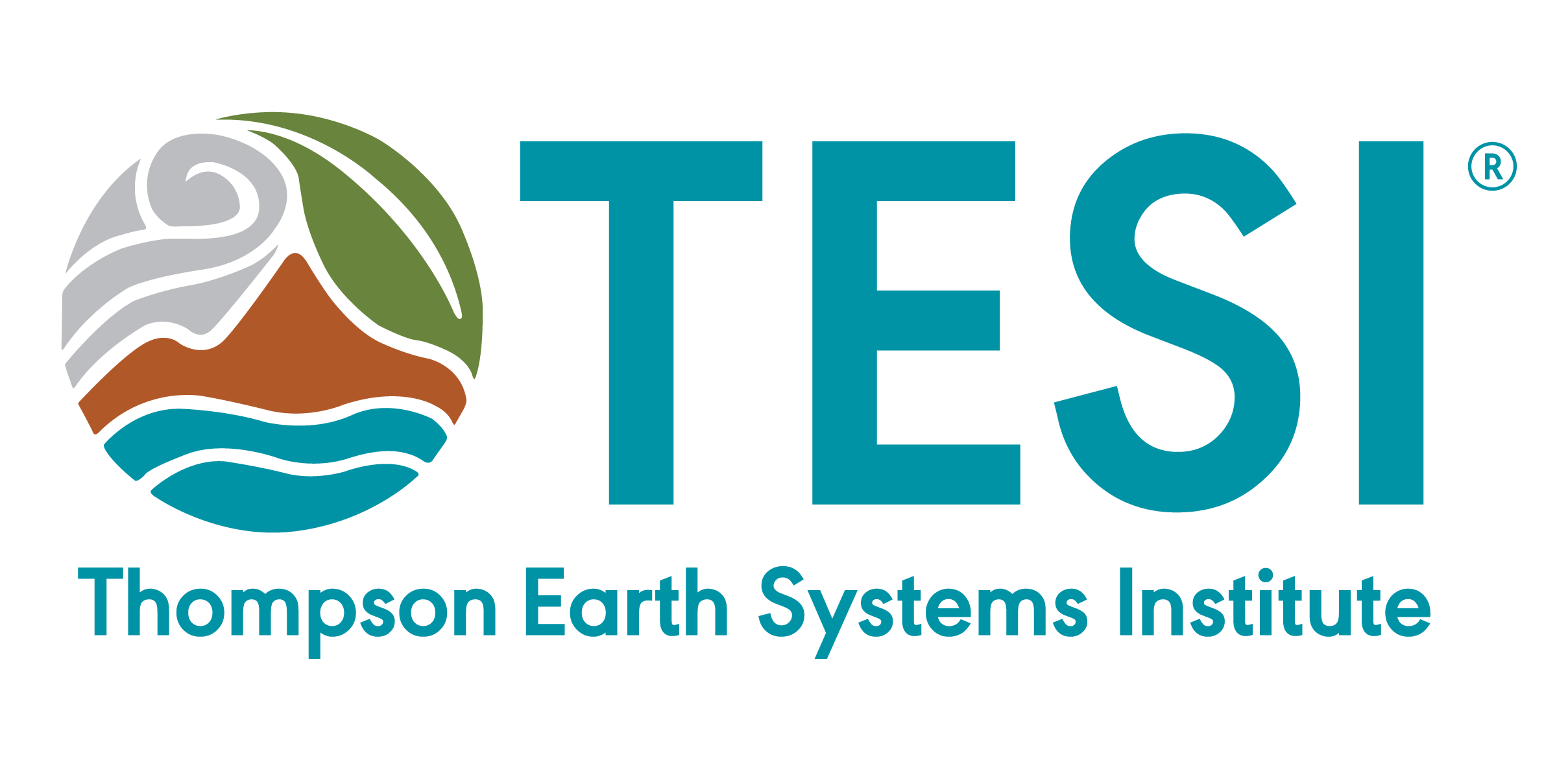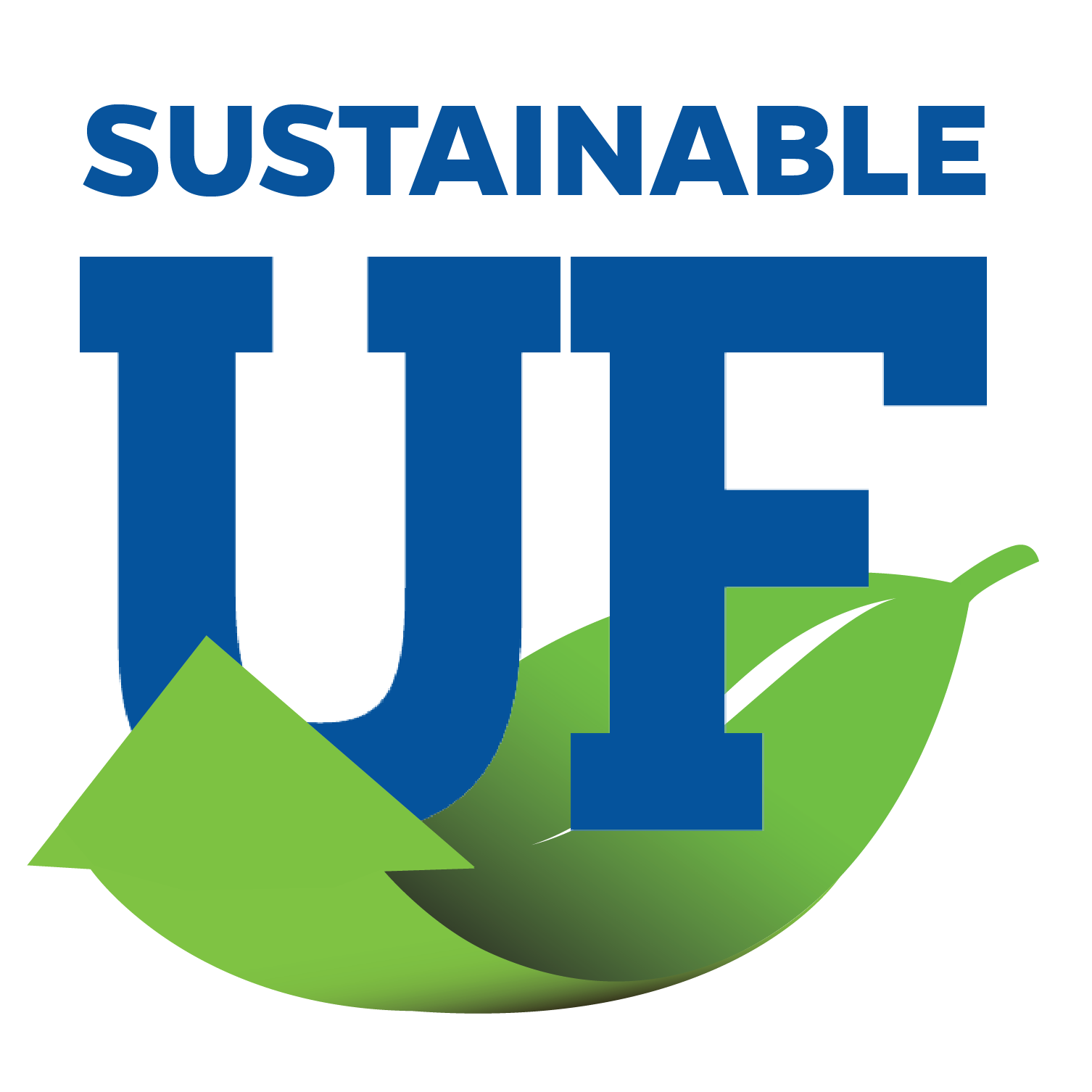 April 2021
Written by Alexis Irvin, Office of Sustainability Intern
In collaboration with the UF Thompson Earth Systems Institute.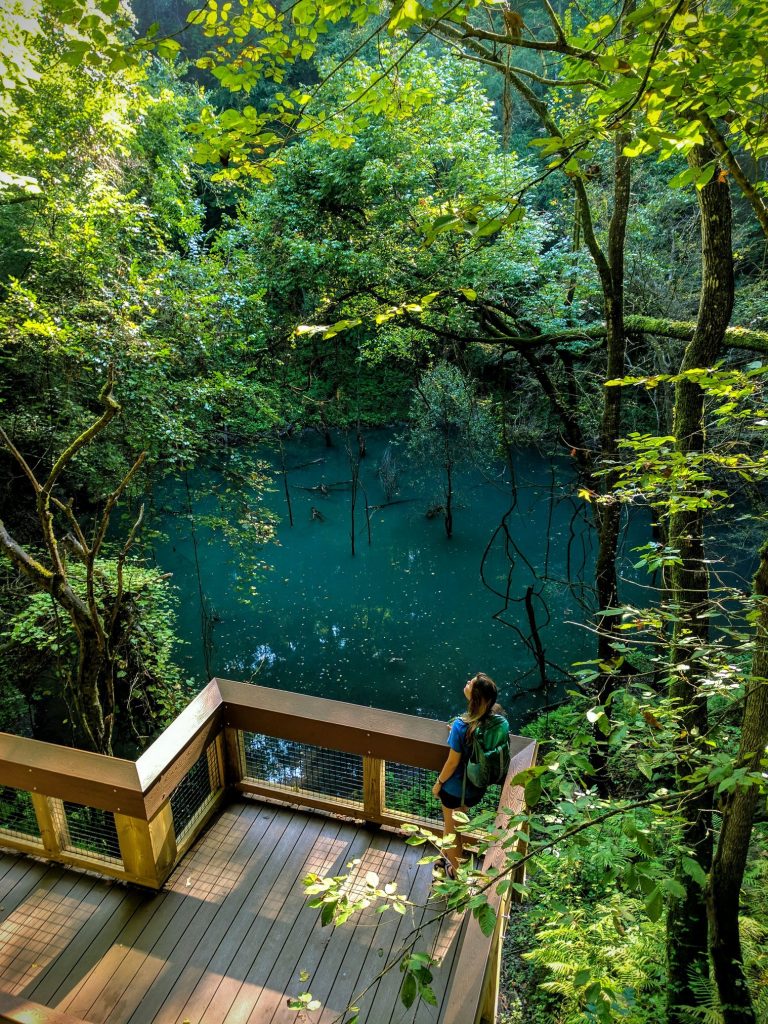 Hello everyone! Alexis here, Communications and Outreach Intern with the UF Office of Sustainability and second year Environmental Science student at UF. In honor of Earth Day on April 22nd, we are challenging you to join us for the April Action of the Month: Connect with the natural world!
As a student passionate about spreading environmental awareness, most of my coursework is hands-on and connected to the natural world in some way. Whether I am spending time exploring the conservation of natural resources or the impacts humans have on natural landscapes, the conversations I have in the classroom (and on Zoom) have transformed how I interact with the world around me.
Read on to learn more about the personal and environmental benefits of spending time in nature, my experience with the natural world in Gainesville, as well as ways you can incorporate more time outdoors into your routine wherever you are.
Benefits of Spending Time with Nature
Research shows that spending more time in nature has significant benefits for your physical health. Data gathered from over 140 different studies showed that more exposure to greenspace can reduce the risk of type II diabetes, cardiovascular disease, premature death, preterm birth, stress, and high blood pressure (Report on Science Daily).
Getting out onto the trails is not only a good form of physical exercise, dedicating time to connecting with nature also proves to meet many psychological, emotional and spiritual needs. In the foreword of its Millennium Ecosystem Assessment report (2005), the World Health Organization states, 
"Nature's goods and services are the ultimate foundations of life and health, even though in modern societies this fundamental dependency may be indirect, displaced in space and time, and therefore poorly recognized."
During times of uncertainty, such as the COVID19 pandemic experienced by many over the past year, learning to reconnect with nature may help nourish this fundamental relationship again.
For some, nurturing this relationship comes in the form of citizen science (Did you know April is also Citizen Science Month?). Community scientists who spend time in nature, and report their nature encounters to researchers, wildlife agencies, and through apps like iNaturalist or eBird, help collect important data on the abundance and distribution of species – data that often helps shape conservation planning. One neat, recent example is a hiker who stumbled upon a Rainbow Snake in Marion County, the first of that species seen in that county in over 50 years!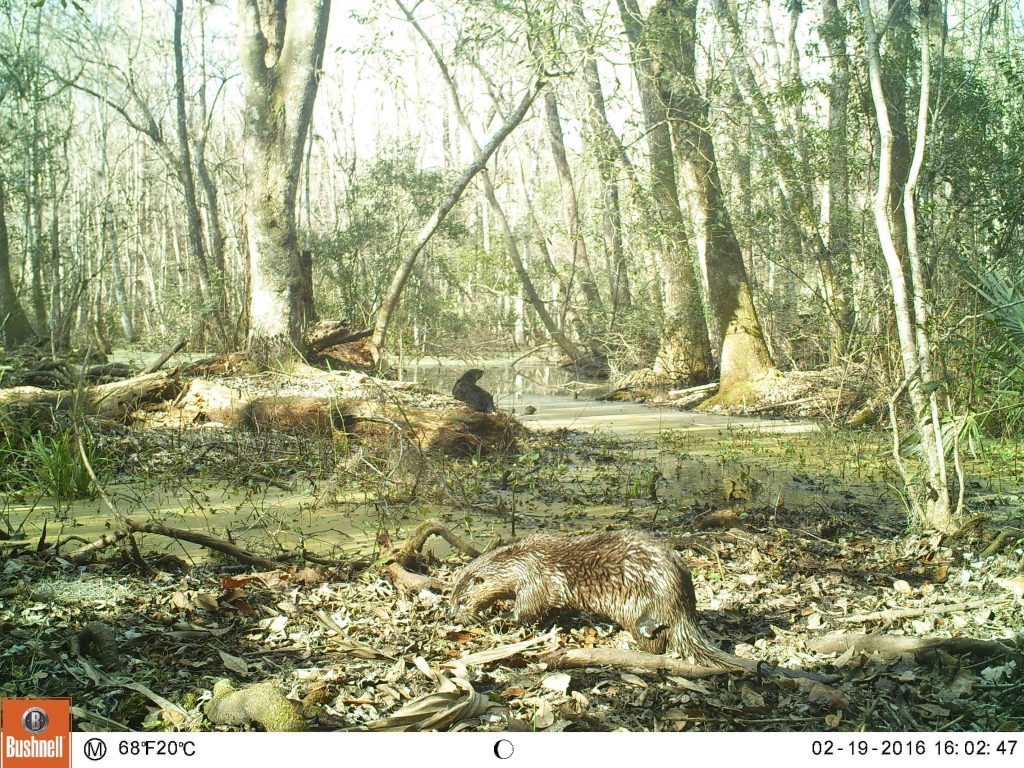 One UF faculty member who champions the idea that community members want to connect and learn more about the environment they live in, is Dr. Matt Hallett, Assistant Research Professor in Wildlife Ecology and Conservation. In his recent research in the Gainesville region, Dr. Hallet utilizes camera traps to collect data about behavioral traits, community dynamics and ecosystem interactions of white-tailed deer, black bears, raccoons, otters and many other species. Hallet shares this data with the public in hopes to encourage students and Gainesville community members to explore the natural places they call home.
To read more about Dr. Hallett and his work, check out Sustainable UF's interview on our website: https://sustainable.ufl.edu/2021/01/15/caught-on-camera-wildlife-conservation-insights-during-a-pandemic/.
Ready to get started?
If you're ready to start spending more time outdoors, there are some important things to keep in mind AND a myriad of resources to support you!
Looking for a new trail or park? Luckily, Florida offers a range of outdoor spaces from open prairies to dense forest coverage, giving us many opportunities to explore the natural world without traveling very far.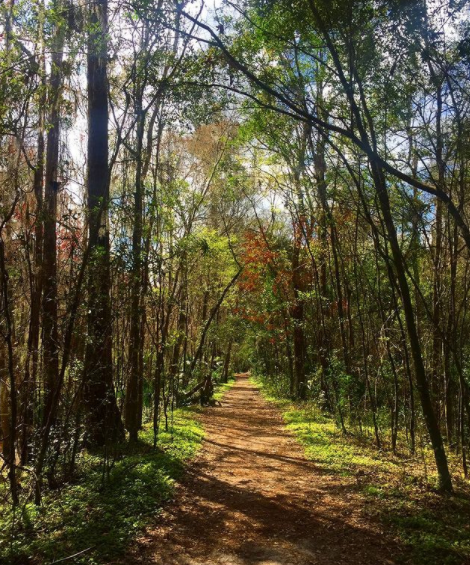 One of my favorite places to visit to not only get some fresh air but also experience local flora and fauna is Loblolly Woods – one of the many nature parks along the Hogtown Creek. Open daily from dawn to dusk, I typically bring my dog along with me to explore the three miles of pet-friendly trails and watch the massive loblolly pines (a native tree with great historical and ecosystem significance) tower overhead.
If you're relatively new to spending a lot of time outside, don't forget to bring basics like water, sunscreen, snacks, protective clothing and shoes, and a map! Plus, take some time to review the Leave No Trace principles – an essential for hikers, campers or anyone spending time out in nature.
The resources don't stop there! Find your next outdoor adventure or learn more about the history of outdoor spaces below:
To locate a state park in your area and plan a trip, visit: https://www.floridastateparks.org/
If you're interested in visiting any of the top nine outdoor spaces in Gainesville, be sure to visit the UF Office of Sustainability's #GlimpseIntoGainesville social media content!
There are several organizations that support outdoor experiences for all skill levels. Check out regional groups like Outdoor Afro, Latino Outdoors and the Florida Trail Association or UF groups like UF CORE if you're in Gainesville.
And don't forget to tune in on April 22nd to learn more about the history of preservation of outdoor spaces from Audrey Peterman in her Earth Day Keynote hosted by Thompson Earth Systems Institute and Florida Museum: https://www.floridamuseum.ufl.edu/event/audrey-peterman-keynote/
There are so many ways to get started on the April Action of the Month! I recommend spending time finding outdoor study spots, walking through the conservation areas on campus and of course, visiting the many local parks that envelope our green community. Have fun exploring!