Caught on Camera: Wildlife Conservation Insights During a Pandemic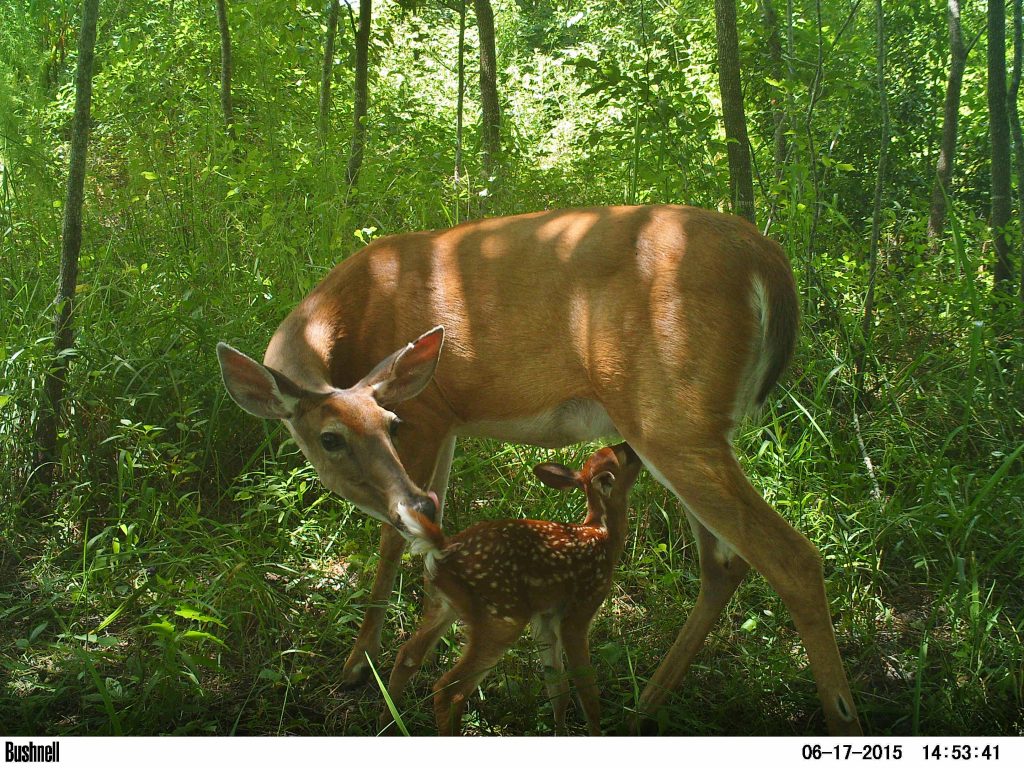 Written by Alexis Irvin, Sustainable UF Intern
*all photos are from Dr. Matt Hallet*
In Gainesville, populations of native species such as white-tailed deer, raccoons, opossums, as well as feral cats and feral hogs, all contribute to the community dynamics of the city, many of which are now gaining attention as local residents spend more time outdoors during the COVID19 pandemic.
For some community members such as Dr. Matt Hallet, Assistant Research Professor in UF's Wildlife Ecology and Conservation department, these interactions spark curiosity in how wild spaces in Alachua are contributing to wildlife conservation within the state of Florida.
Conservation is the mindful protection and preservation of biodiversity and resources, all of which contribute to the success of various ecosystems around the world. Hallett's work in wildlife conservation is rooted in his research experience using camera traps to better understand how certain species are living and travelling in a given area.
Before returning to Gainesville, Hallet's dissertation research focused on using camera traps to understand how jaguars in Rupunini (Guyana) were using the natural savanna – an area is threatened by agricultural developments. The data showed that jaguars in fact used the entire region, but the largest populations were found in areas of forest cover, protecting the cats from heat, preventing vulnerability and providing natural prey to the predators.
Although camera traps allow for the collection of data showcasing the unique behaviors of animals in their natural habitats, there are many challenges that come with the technology. For researchers such as Hallett studying uncommon, large mammals, the most difficult challenge is avoiding bias when setting camera traps. Naturalist skills are needed to set the traps, but there is also a desire to maximize the probability of spotting the animal(s), leading to bias in where the traps are located as researchers attempt to collect enough information.
Despite the challenges faced in the field, Hallett expanded his research beyond collecting information about jaguars and made it his goal to support local, indigenous communities in the process. In trying to set the camera traps in the most efficient spots to maximize data collection, Hallett knew that the local community members knew the land the best. This collaboration created the opportunity for Hallett to support these same individuals in developing research questions of their own and those that impact other aspects of Guyana's community.
"I learned a ton as a volunteer," said Hallett when commenting on the beginning stages of his work in Guyana, working initially under Dr. Paemelaere, a researcher at Panthera's jaguar conservation initiative. "I fell in love with the people, the place, the wildlife and all I've wanted to do ever since is go back… and improve the way that wildlife is managed in the region."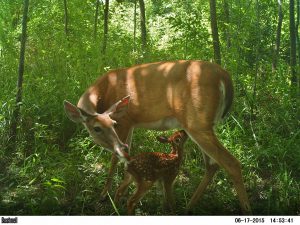 After returning to Gainesville and becoming a full-time faculty member in the Wildlife Ecology and Conservation department at UF, Hallett turned his attention to conservation efforts in Alachua county. Using camera traps from his dissertation research, initial efforts were made to study the feral pig populations found around the county.
However, the cameras soon started collecting footage of much more unusual animals including bears (in Payne's Prairie and UF Austin Cary Forest) and even a monkey, encouraging a more detailed look into conservation practices in Alachua.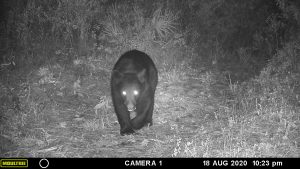 Although Alachua neighbors Ocala, it is not included in the Osceola National Forest Greenway (O2O) project, which highlights critical public lands in need of protection and conservation. While that project spans only Marion, Putnam, Flagler, Clay, Duval, Bradford, Union, Baker and Columbia counties, Hallett's recent images have demonstrated the need to further investigate the preferences of local species present in this area to gain a better understanding of how they are using the land as a whole.
As the camera trap work around Alachua county continues to expand, Hallett is looking for ways to translate what he learned in Guyana about collaboration in local communities to the Gainesville area. Compared to small dispersed projects in Guyana, gathering data is much more complicated in cities like Gainesville with larger populations and more challenges to collaboration.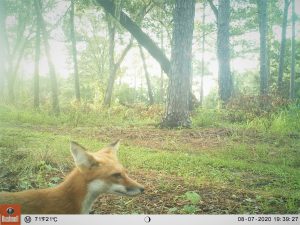 "There's been some really interesting stuff coming from the data out of Alachua county", says Hallett. "I'm excited for the potential for UF students to get involved. COVID has limited the opportunities for engagement, but it has given me a lot more time to focus on local projects; it's kept my feet moving during a tough time for everyone."
Hallett has been able to transfer many of the skills used to study species in Guyana, such as looking for tracks and potential use of waterways (such as Lake Alice), to the study of species here in Gainesville and on UF campus.
As seen in some of Hallet's work, a variety of small and larger wildlife may be found in some of UF's 31 conservation areas. These areas fall under the umbrella of the Conservation Area Land Management plan (CALM) which provided the framework for the Conservation Element of the Campus Master Plan.
Dr. Hallet's work will continue to illuminate the ways in which native and non-native species are using this region as a whole. Camera trap skills have proven to be useful in any place in the world, allowing researchers to support a variety of projects and continue to connect the natural world together through global conservation efforts.
If you are interested in learning more about conservation efforts on UF campus, please visit: https://sustainable.ufl.edu/campus-initiatives/land/
If you are interested in learning more about the UF Wildlife & Ecology Conservation Department, please visit: https://wec.ifas.ufl.edu/