Green Gator of the Month: Angelique Hennon
November 2022
Each month, the Office of Sustainability will feature members of the University of Florida community that are making a sustainable impact on a daily basis. Keep reading to meet our featured staff Green Gator for November!
Meet Angelique Hennon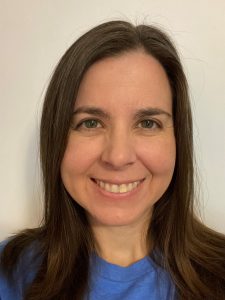 Angelique is a GIS/CAD Technician in Business Affairs Technical Services (BATS). In this position, she works to improve UF's GIS data quality reliability and accuracy across campus. She also performs LiDAR scanning and processing to update essential GIS data for the campus community.
Angelique finds that GIS has broad applications in a variety of fields and disciplines. GIS involves creative problem-solving, which keeps her engaged. While Angelique has a BS in Biology from UCF, her passion for GIS is reflected in her current enrollment to obtain an MS in GIS Administration from UWF.
GIS Boundary Mapping
GIS (geographic information system) processes allow Angelique and other UF staff to maintain more reliable, comprehensive, and accurate location data. In turn, they can help administrators and managers make optimal decisions related to sustainability projects and resources on campus.
Most notably, Angelique is an instrumental contributor to the ongoing update to the CALM (Conservation Area Land Management) plans. UF has 31 conservation areas on the main campus, but the boundaries were last formally evaluated over 15 years ago! New mapping efforts are an opportunity to apply consistency to boundary creation across sites and document the process for future reference.
As the primary representative on the project from BATS, Angelique is responsible for accurately locating the true boundaries as determined by PDC and the Office of Sustainability. The team conducts weekly field verifications of the boundaries. From there, Angelique places the boundaries in the GIS system using a combination of technologies to map such as GPS and LiDAR. Ultimately, her work plays a pivotal role in managing UF's conservation areas for years to come.
In addition to mapping conservation boundaries, Angelique has had a few other major projects in her position over the last year. She developed an interactive map of Clery boundaries, a rarity among educational institutions. She has also updated TAPS maps and mapped the stormwater basins on campus. Each project improves UF's data quality and overall accessibility. They are all major steps towards improved resource management. 
The Journey to the GIS Field
Like many professionals in fields tied to sustainable initiatives, Angelique's professional background consists of a diverse number of paths.
Angelique started out as a biological field technician working with Florida wildlife, focusing on the threatened southeastern beach mouse. After that, she became a high school science teacher for 7 years!
Missing fieldwork, she moved back into the environmental field as an environmental consultant for a small firm in central Florida doing wetlands and gopher tortoise surveys and stream assessments. She then spent a short time as a natural resources specialist for Osceola County managing their CRS and NPDES programs. During her time as an environmental professional, she worked at times with GIS. In her last position before coming to UF, she returned to GIS. This experience was so enjoyable that she decided to pursue a certificate and eventually an advanced degree in the field!
When asked what advice she'd provide to those interested in a career related to sustainability, she shares: "be curious, ask questions, and keep learning." She also states that she is motivated to do the work that she does because she likes to be helpful, solve problems, and learn new things.
Outside of Work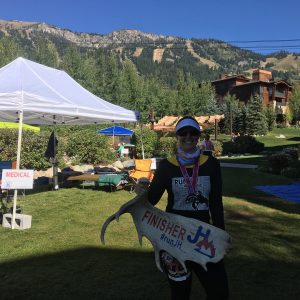 It appears that Angelique applies that same advice in her time spent out of the office. She is always striving to make better choices as a consumer, from shopping locally, buying products with less packaging (or that are compostable or recyclable), and paying attention to the businesses she chooses to frequent. She's also a vegan, for both health and environmental reasons.
When it's time to relax and take a break from GIS development, Angelique still loves to spend time outdoors. She connects with nature through trail running, hiking, camping, and kayaking. She even has an inspiring goal to run a race in every state in the country!
Angelique spends time with her husband and son, exploring new things and traveling to state and national parks. It's clear that she is truly connected to the field of sustainability in all that she does.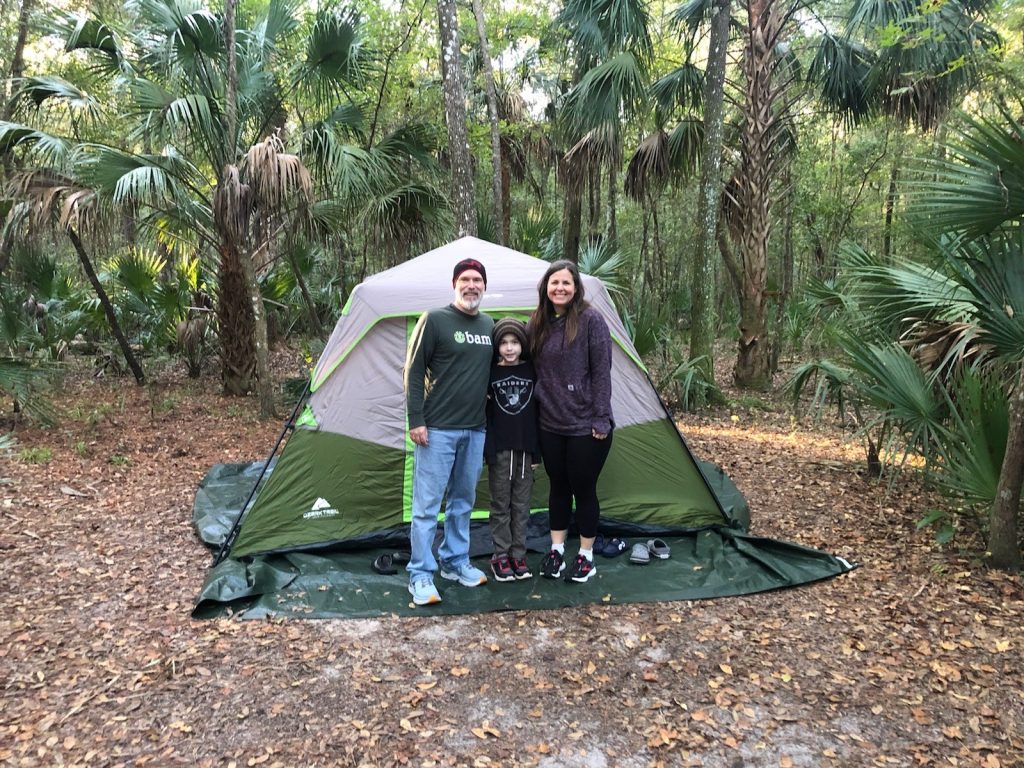 To learn more about Gators Going Green at UF, follow @SustainableUF on TikTok, Twitter, and Instagram!
---
Submit your recommendation for a student, faculty, or staff member to be featured in a future Green Gator of the Month article!