Green Gator of the Month: Shannon Sawtell
October 2022
Each month, the Office of Sustainability will feature members of the University of Florida community that are making a sustainable impact on a daily basis. Keep reading to meet our featured student for October!
Meet Shannon Sawtell
Shannon is our inaugural "Green Gator of the Month" and we can't wait to tell you all about her!
Shannon is a senior pursuing a B.A. in Sustainability Studies and a B.S. in Marketing. She is already admitted to a combined degree program to obtain her Master of Science in Marketing next year as well!
It's clear that Shannon has artfully discovered her path. Her academic choices align well with her outside focus on sustainability and its intersections with society. When asked what she finds most interesting about sustainability, Shannon shares that she is intrigued by the concept of empowering the consumer. She says, "there is a lot of stress placed on the individual contribution (how many plastic straws you use, driving often, etc.) when there is such an opportunity for businesses to step in."
Even when describing her passions, Shannon exemplifies an inclination to leadership. Shannon uses her various roles on campus to do exactly that already – provide support and leadership at high levels to make it easier for others to take sustainable actions.
Going Green Beyond The Classroom
Shannon shines because she is a natural leader for a variety of outside-the-classroom activities. You might know her best as the Director of #UNLITTER at UF, but did you know she is also the Team Captain for the UF Sales Competition team?
She stays connected to her academic interests through her involvement. Shannon is the Director of Partnerships and Finance for TEDxUF. Shannon was also an Undergraduate Delegate to the Energy Working Group for the UF Climate Action Plan 2.0 update. To tie it all together, Shannon gets excellent career experience as an HP Sustainability Intern since May 2021.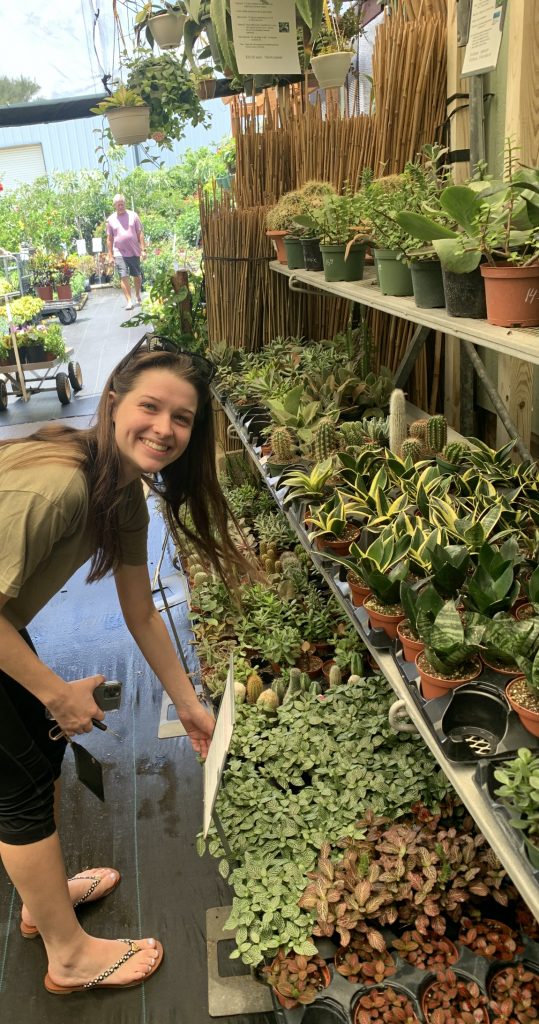 Staying Motivated
Intentionality is important to Shannon. Her daily contribution to sustainability centers around supporting the right businesses and being selective in her purchases and decision. The key for her is to limit plastic intake in general. Only 9% of plastic waste is actually recycled worldwide.
While this can sometimes feel daunting to tackle, Shannon stays motivated because of all of her different teams! She shares that the most fulfilling thing is seeing growth in all of the individual members of each team.
"When you see people begin to adopt more sustainable habits into their life, it is so meaningful!" Shannon exclaims.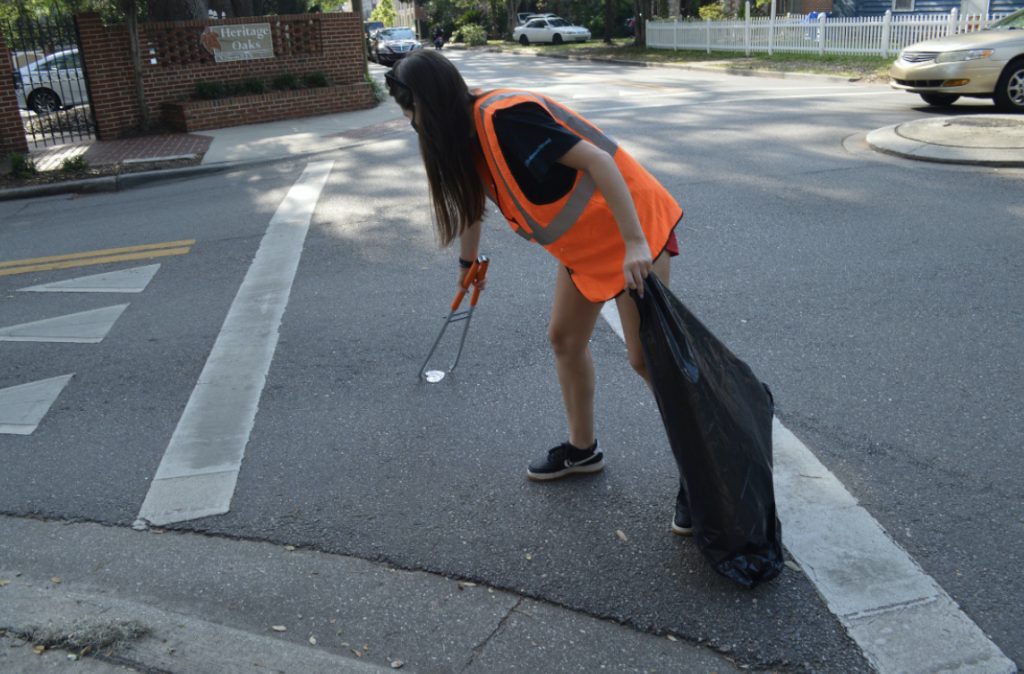 She also mentions that college students have immense potential to share information and insights with their peers.
Indeed, it sure is motivational to observe how far that reach can be after one step in the right direction.
Major Sustainability Moments 
Looking back, Shannon notes that her most recent accomplishment was something she manifested even as a freshman. In her first year at UF participating in #UNLITTER, she knew that there had to be a way to capture the attention of the community and raise awareness about plastic pollution.
Flash forward to now. On October 20th, the #UNLITTER bottle cap mural project will be unveiled at City Hall.
75,000 bottle caps were collected from all over Gainesville to design the mural, and, of course, repurpose plastic waste. In Alachua County, it is recommended to remove bottle caps before recycling plastic bottles. This project provides an alternate use for the caps and serves as an educational starting point for anyone who encounters the artwork.
Shannon's leadership played an instrumental role in the project and is something she truly enjoyed. A community event with live music and organization tabling was also organized to correspond with the unveiling of the mural to help attract community interest.
Just Getting Started
We love to hear this type of student energy. One of the best things about UF students dedicated to sustainability is that they are just getting started on their journeys.
To learn more about all Green Gators at UF, follow @SustainableUF on TikTok, Twitter, and Instagram!
---
Submit your recommendation for a student, faculty, or staff member to be featured in a future Green Gator of the Month article!