Student Conversations: Academics & Climate Action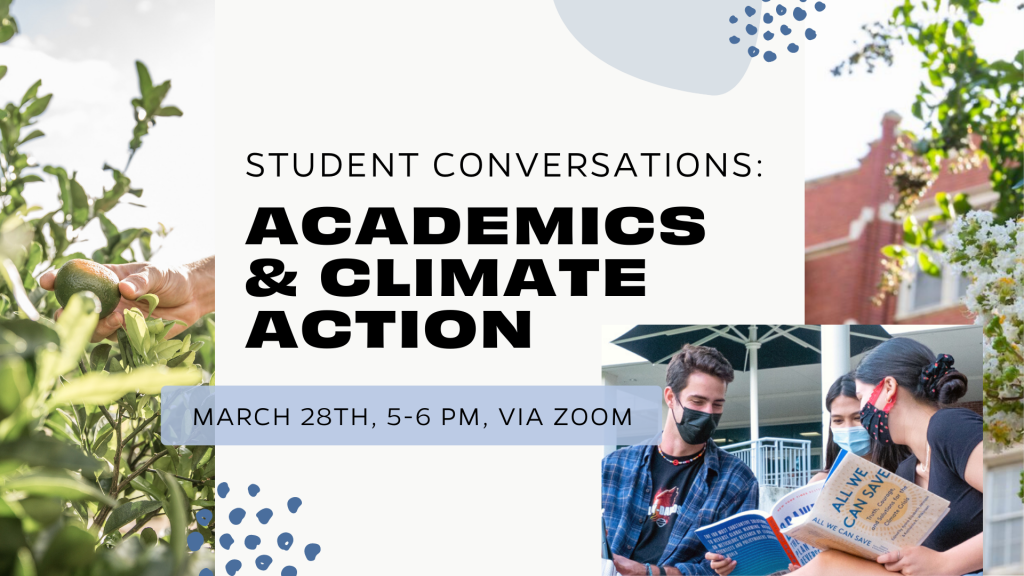 Tune In For An Interactive Discussion With the Sustainable UF Student Interns
The Student Conversations event series returns on March 28th at 5:00 pm EST. The event will highlight everything students might be curious about when it comes to academics within the ongoing UF Climate Action Plan (CAP) 2.0! In honor of Earth Month coming up in April, this event will focus on the long-term vision for protecting our planet and improving sustainability efforts across campus through academics. Tune in for an interactive discussion with the Sustainable UF student interns addressing how academic opportunities, course content, & research fit into larger strategies for decreasing university greenhouse gas emissions.
The event will be led by the Sustainable UF interns and moderated by Office of Sustainability staff. The event will consist of a short introduction to Academics within the CAP 2.0 led by Communications Coordinator Hannah Ulloa, 45 minutes of discussion-based conversation followed by a 5-minute call-to-action/presentation of additional resources.
Attendees must register in advance. Registration is available at the link below!