UF CAP 2.0: Ongoing Update
UF CAP 2.0: Ongoing Update
Overview
The University of Florida is in the process of updating the UF Climate Action Plan (UF CAP 2.0). This process is focused on developing a shared strategic framework for reducing and mitigating UF's Greenhouse Gas Emissions (GHG) in order to reach carbon neutrality, as well as improving the university's resilience to related climate change impacts.
According to the Intergovernmental Panel on Climate Change, human activities have caused approximately 1°C of global warming since pre-industrial times and will reach 1.5°C between 2030 and 2052 at the current rate (NASA – IPCC). Florida is especially vulnerable to the climate hazards that are increasing as a result of this warming, including sea level rise, extreme heat, severe precipitation and flooding – all of which have significant impacts on water resources, infrastructure, agriculture & human health (EPA).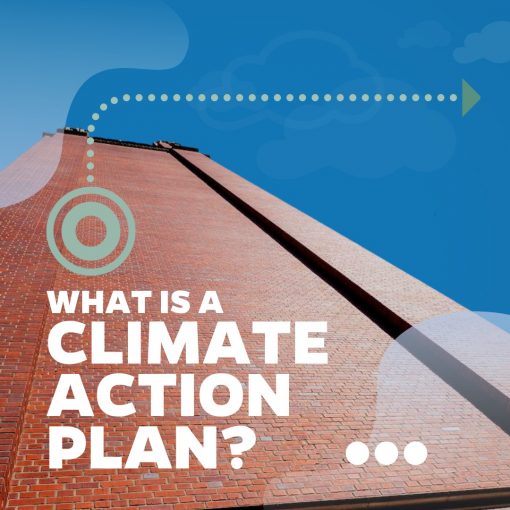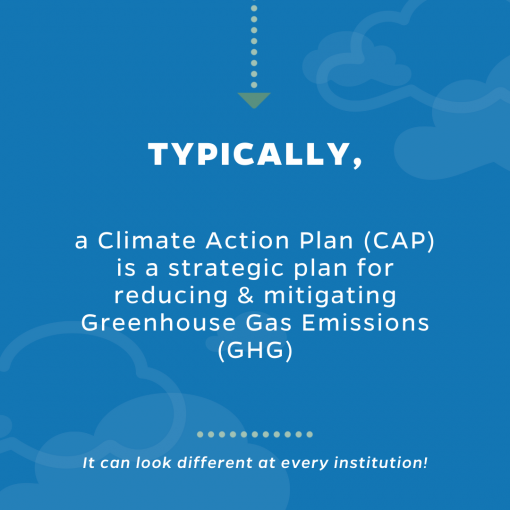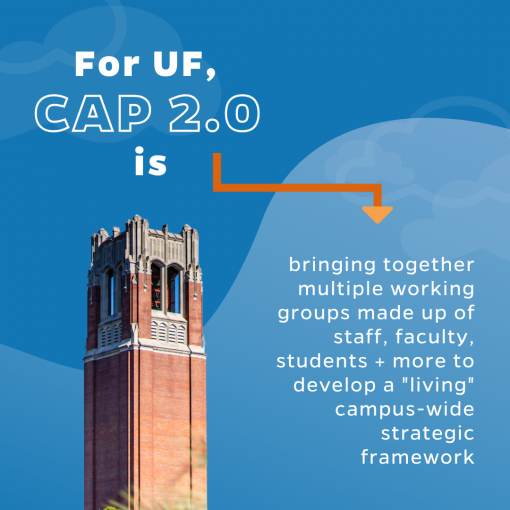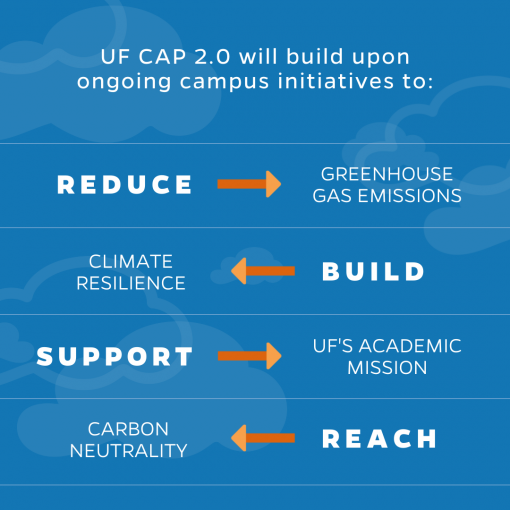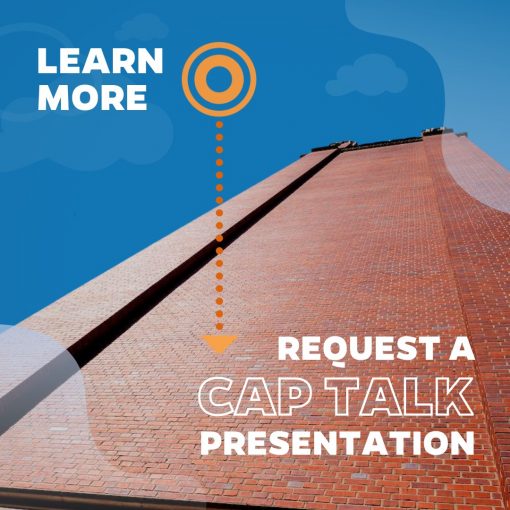 What is a Climate Action Plan?
As a leading public educational institution, UF has a special imperative to explore bold innovative solutions that address the environmental, social and economic risks posed by these climate impacts. By drawing upon the extensive knowledge, research and practice at the university, the UF CAP is an opportunity to model a more resilient & sustainable future, prepare our students for work & life, and advance climate action goals across the state, the country and the globe.
The process of updating the UF CAP will build upon the many sustainability-related advancements in operations, academics, research and extension that the University of Florida has achieved since the 2009 UF CAP 1.0 and will involve stakeholders from all across campus including faculty, staff and students. On this page you'll find an overview of the process.
Core Values
In developing a Climate Action Plan that will align with campus goals and support UF's position as a leader in climate action, this process will reflect these Core Values:
Committing to full participation
Sharing collective wisdom for inclusive solutions
Accepting shared responsibility
Embracing creativity and a "what if?" mindset
Supporting open & equitable discussion
Working Groups
The UF CAP revision process will be informed by 6 working groups made up of stakeholders from across the university on the topics of Energy, Transportation, Built Environment, Offsets & Finance, Resilience, and Academics.
Energy
This working group will focus on campus energy consumption and generation, energy infrastructure, options for renewables, energy efficiency and the general future of energy use of campus.
Built Environment
This working group will focus on campus infrastructure and optimising new and existing buildings to reduce carbon emissions and maximizing energy efficiency across campus.
Offsets & Finance
This working group will focus on the role of carbon offseting in reaching UF's carbon neutrality goal and practical and creative ways to finance sustainability initiatives throughout campus.
Transportation
This working group will focus on campus and commuter-related transportation emissions, bicycle and pedestrian infrastructure, and other sources of transportation-related emissions.
Resilience
This working group will focus on UF's ability to respond to climate-related hazards with the goal of avoiding long-term environmental and economic risks, and the role of resilience in UF's strategic planning.
Academics
This working group will focus on the climate change literacy of the UF community, access to academic materials that educate students on this topic, and opportunities to link UF climate action to research, scholarship, and both curricular and co-curricular education.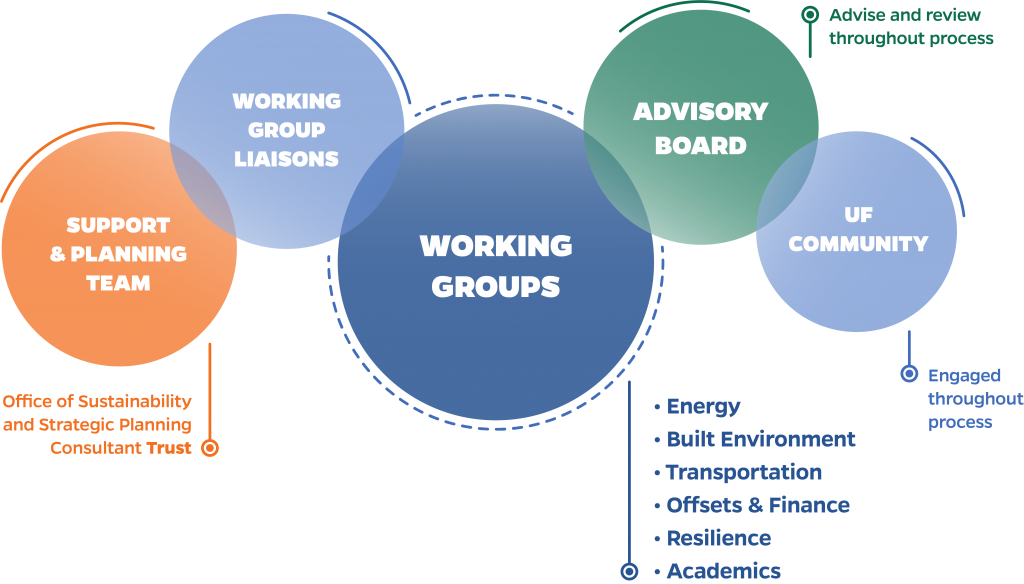 Each of the Working Groups is made up of select staff and faculty across campus as well as four open call seats: a faculty, staff, undergraduate, and graduate student seat which were determined through an application process in January of 2021.
The Planning/Support Team (made up of Office of Sustainability staff and Strategic Planning Consultant, Trust.) will oversee the coordination of the Working Group meetings. The Advisory Board will provide guidance and feedback as needed to the Working Groups throughout the process.
The Process

The process for updating the UF CAP officially launched in the Spring of 2021 after community listening sessions were held in 2020. This process is expected to continue through 2021 and include several stages of development, review, and community engagement before submission for approval in December of 2021. Click the diagram above or review the outline below more details about the expectations for this process.
LAUNCH

UF Community Listening Sessions*
Working Groups launch & convene

DRAFT

Regular Working Group meetings
Working Group recommendations compiled and refined

REVIEW

Advisory Board review & give feedback
Working Groups continue to refine
Draft plan finalized for approval

APPROVE

UF Leadership to review for approval
*A summary document of comments gathered from the Climate Action Plan Listening Sessions in February and December of 2020 can be reviewed here.
Interested in learning more about how you can be engaged in the CAP process?
Throughout the UF Climate Action Plan revision process, there will be multiple opportunities for the UF community to engage in this process. Visit the Ways to Get Involved page to learn more.
---
You may also be interested in:
What is Sustainability? ᛫ Energy & Climate Action ᛫ Greenhouse Gas Inventory ᛫ Press Releases