Green & Clean: Campus Earth Week 2022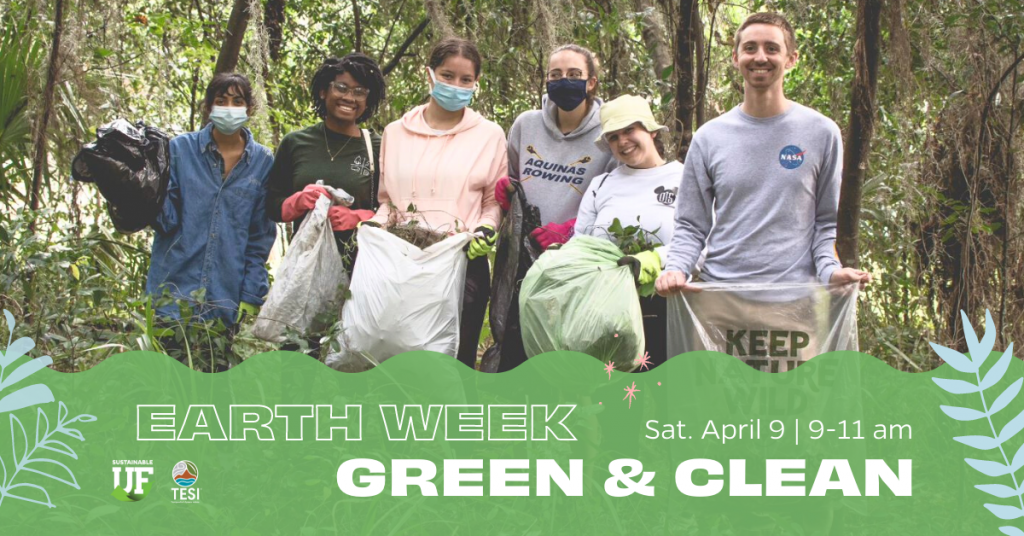 As Part Of UF Campus Earth Week…
Join Office of Sustainability and the Thompson Earth Systems Institute for the next Green & Clean on Saturday, April 9th as part of UF Campus Earth Week 2022! We need YOUR help to make this the biggest clean-up and invasive species removal of the year at UF!
We will meet at Bartram-Carr Woods for an educational walkthrough of the conservation area, where you will learn more about native and invasive species, as well as the history and future of conservation areas on campus. Following this, we will be hosting a litter clean-up and invasive plant removal. Volunteers will play an essential role in UF's ongoing Tree Campus USA efforts to keep the natural areas on campus free of litter and invasive species.
Sign up as a GROUP/ORGANIZATION or as an INDIVIDUAL – anyone can make a difference!
We will provide tools and basic training to all volunteers!
Reminders for Green & Clean Volunteers
Please wear clothes that you don't mind if they get dirty or wet, closed-toe shoes, and bring work gloves if you have them (we have some to share). As for all outdoor adventures, please bring weather-appropriate clothes, water, sunscreen if needed, etc. We ask that you bring your own full water bottle as well. The service event will take place rain or shine.
---
Learn more about the other events happening as part of UF Campus Earth Week!