UF CAP 2.0 Lunch & Learn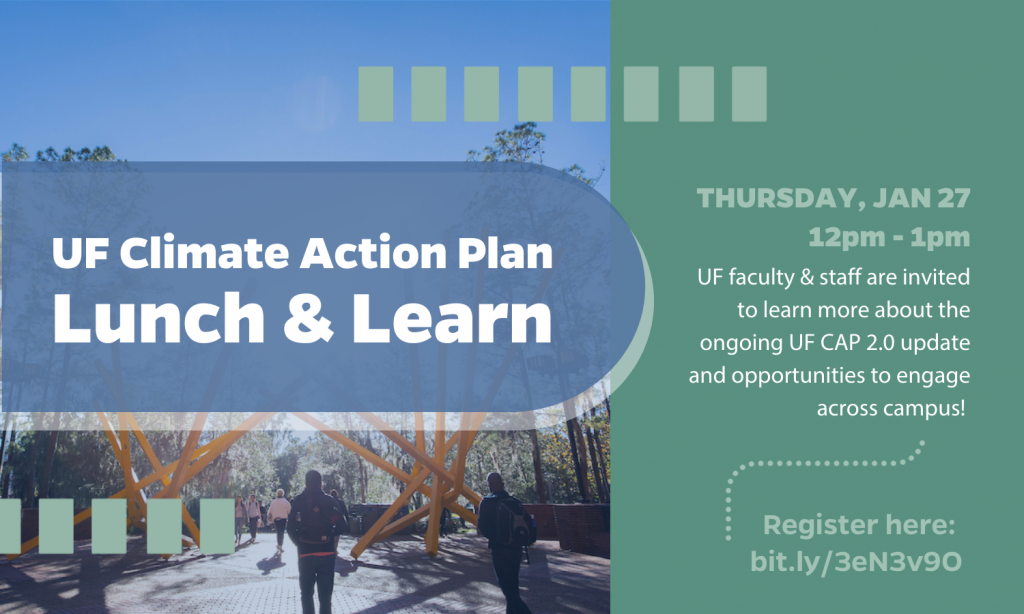 UF Faculty & Staff Invited to Engage with Climate Action
Since the launch of the process to revise & update the UF Climate Action Plan (CAP) in early 2021, the Office of Sustainability has been hosting a variety of presentation formats to engage with the UF community about climate action efforts at UF.
As this work continues, we are looking to share updates and opportunities with the UF faculty and staff community in particular.
Join us on Zoom on Thursday, January 27th, 12-1 pm for the UF CAP 2.0 Lunch & Learn event for faculty and staff to learn more about the progress of the ongoing CAP 2.0 process.
The event will consist of a brief introduction from the UF Office of Sustainability including updates and background information, an overview of the draft goals & strategies being discussed in the working groups, the role of faculty/staff, and end with an opportunity for attendees to share questions or concerns.
All University of Florida faculty and staff are encouraged to attend this free virtual event on January 27, 2022 from 12-1 pm.
Attendees must register in advance. Registration is available at the link below!
Learn More About the CAP 2.0 Process
Interested in diving into climate action planning efforts at UF and how the UF CAP 2.0 process fits into campus history and goals? Check out some of these pages below and join us at the Lunch & Learn event!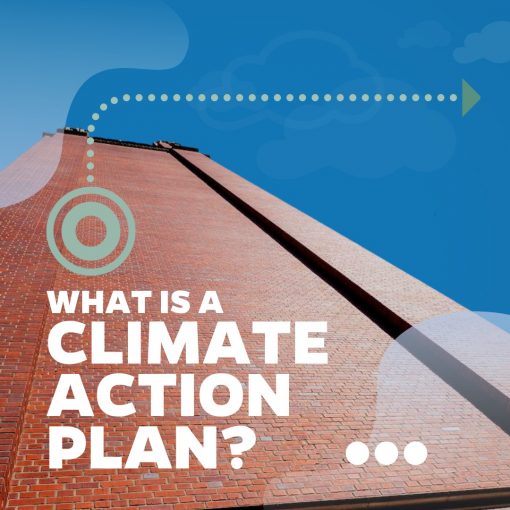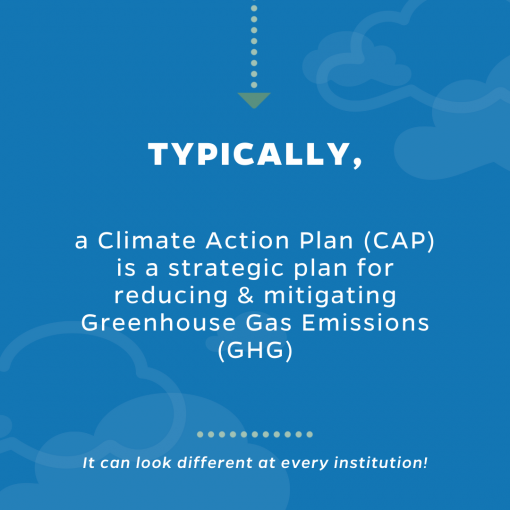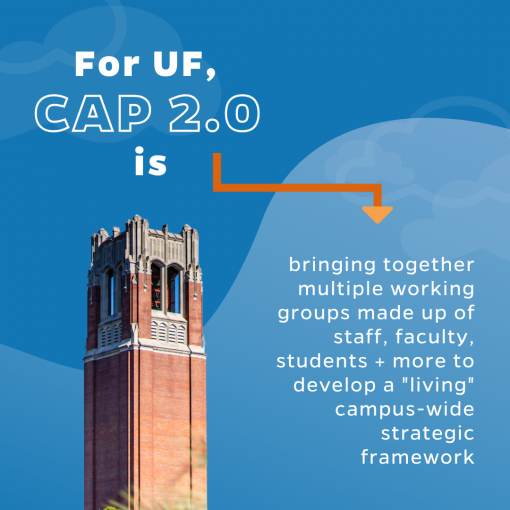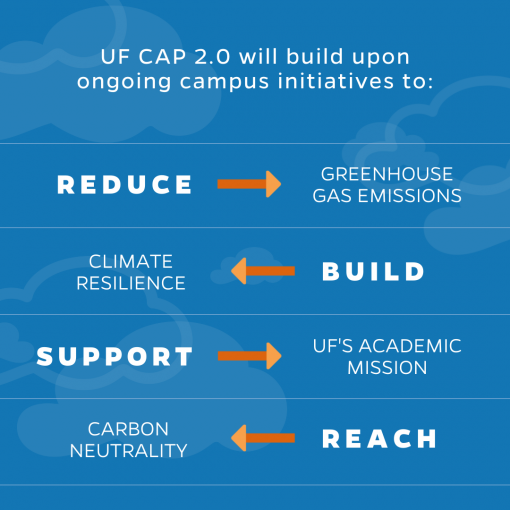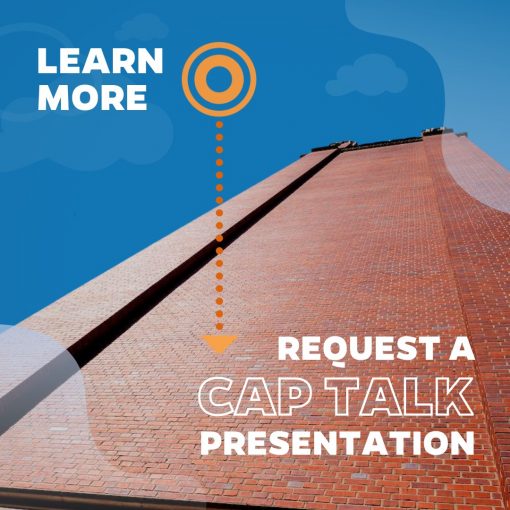 What is a Climate Action Plan?