Action of the Month: Reduce Waste During the Holidays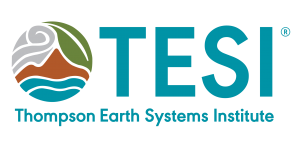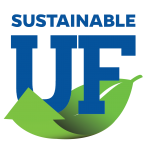 December 2021
Written by Bryce Holwell, Office of Sustainability Intern, in collaboration with the UF Thompson Earth Systems Institute.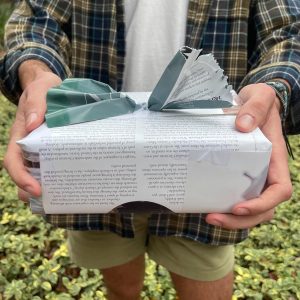 Hi, Bryce with Sustainable UF here! The holiday season is in full swing and I know we're all scrambling to prepare, whether shopping for the perfect gift for a loved one or decorating our houses to throw a party. This period between Thanksgiving and New Year's Day is truly one of my favorite times of the year. However, it can also be one of the most wasteful times in the U.S. Respondents of a survey found that Americans produce approximately 43% more waste during the festive season (about 29 pounds of trash per week) due to wrapping paper, gift bags, and added food waste. From single-use materials to disposable dinnerware to increased electricity usage (approximately 12% more in residential areas), the holiday season takes a toll on the environment.
The holidays can be a stressful and fast-paced time. By slowing down and thinking carefully about our choices, we can all contribute to reducing holiday-related waste. In this Action of the Month, we share some of the helpful tips and tricks we've found for reducing waste and hosting eco-conscious celebrations this holiday season.
Tips to Reduce Waste When Giving Gifts
It's that time of year when we shower our friends and family in small tokens of love through gift-giving, which is a tradition in many winter holidays. But what do you do when this clashes with sustainable values? Well, look no further than this quick and easy guide to challenge your creativity this holiday season and find your loved one the perfect, eco-conscious present.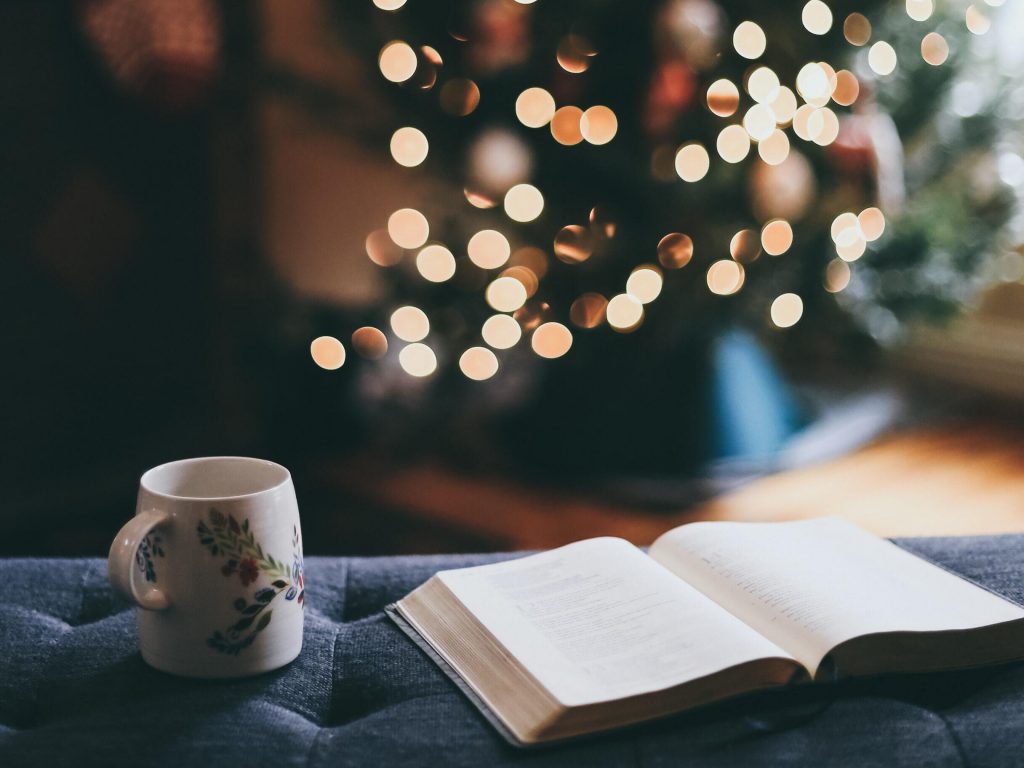 Give "treasures" from your own collection: Have a book that you adored but already read? A candle that's never been lit? A piece of art that you would like to change out? Giving objects a second home is one of the most sustainable ways to shop during the holidays and can stretch the lifetime of items that we would otherwise discard. By repurposing these objects, you cut down not only on the amount of waste, but also on cost. If you're like me and always wait until the last possible minute to holiday shop, this is also a great time-saver for finding presents that are sure to make someone's day!
Shop second-hand: By shopping at local thrift shops and second-hand stores, we are able to reduce the energy and natural resources used to produce these goods. For example, did you know it takes an average of 1,800 gallons of water to produce a single pair of jeans? Buying second-hand means that these natural resources have already been used and therefore, we cut down on the demand for new items and production. In Gainesville, visit locations such as The Repurpose Project, Flashbacks, or Sandy's Resale Boutique for great second-hand gift options.
Give experiences rather than physical gifts: Can't think of a gift to buy for your loved one? Shop for memories, instead! Concert tickets, museum memberships, cooking classes, and gift certificates are great ways to create lasting memories with those that you cherish. As an added bonus, you minimize the waste you produce since you don't have to wrap them or put them into a box!
Rethink the wrapping: Wrapping paper, the whimsically designed glossy paper that is wrapped across the majority of gifts during the holidays, can add up to a large amount of single-use waste, contributing to approximately four million pounds of waste that ends up in landfills every single year. Furthermore, the majority of wrapping paper does more harm than good recycling attempts are made. According to The Gainesville Recycling Resource Guide, paper with glitter, gloss, foil, bows, or ribbon cannot be accepted for recycling. So, what options are there to still keep that immensely satisfying feeling of unwrapping a gift? Thankfully, there are some pretty creative alternatives to this non-recyclable material. One option is to leave the gifts in their original packaging. Another is to use other containers, such as reusable grocery bags, newspaper and magazines, leftover cardboard boxes, or even beeswax paper, many of which are compostable, as easy alternatives to maintaining the same sense of surprise when presenting your gifts. For extra gift-wrapping tips, check out this zero waste gift wrapping video!
How to Celebrate Sustainably
At dinner parties, family gatherings, and reunions with old friends, we cherish the time spent with those we hold closest. However, I know that most of us can also be guilty (myself included) of being more wasteful during the holidays for convenience and saving time. By following these few simple tips, we can all become more eco-conscious of our impact on the planet and reduce waste while celebrating.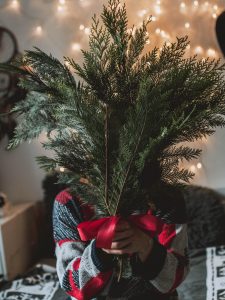 Energy Efficient Lighting: Thanks to modern technology, LED (light-emitting diode) lights can produce energy efficient lighting using 1/10 as much energy as conventional holiday lights. According to a study performed by the U.S. Department of Energy, if everyone replaced their conventional holiday light strings with LED's, at least two billion kilowatt-hours of electricity would be saved in a month — enough to power 200,000 homes for a year! So next time you're out shopping for festive home decorations, make sure to look out for LEDs to add to your cart.
Say No to Single-Use: If you're planning on throwing a party with friends and family this holiday season, consider using reusable plates, cups, and silverware rather than single-use plastic versions in order to cut down on the amount of disposable waste produced. Other options include reusable bamboo utensils, which are easy to clean and store, making them great for large parties.
Transit: Planning on throwing a dinner party with friends? Set up a carpool plan for all of your guests! Or, use public transportation (bus, train, etc.) to travel to your holiday themed get-togethers. By refraining from the use of single-user modes of transportation, you minimize the amount of carbon emissions released from gas-powered vehicles. According to a study by the U.S. Department of Transportation, a public transportation vehicle that's only 25% full emits 33% fewer greenhouse gasses per mile per passenger than the average single-occupancy car. However, if you are traveling long distances and flying is absolutely necessary, Google Flights now tracks carbon emissions for every flight and allows you to choose the most sustainable option! All modes of vehicular transportation release some amount of greenhouse emissions, but remaining mindful allows us to choose the option with the lowest impact.
Hold Conversations and Share Resources: Get the eco-conscious ball rolling with all of your friends by starting the conversation of climate change and how we as individuals and groups can work together to lessen our ecological footprints. By breaking down the taboo of climate action and holding these discussions, we open ourselves to a more hopeful future!
The holidays are a time for coming together with those that you love most, and they can be both exciting and ecologically sustainable! By implementing just a few of these tips into your holiday traditions, you can minimize your effects on Mother Earth and rest easy knowing you played your part in combating climate change. For more eco-conscious ideas for the holidays, check out our 12 Days of Sustainable Gift Giving Guide so that you can share the gift of sustainability with others!