12 Days of Sustainable Gift-Giving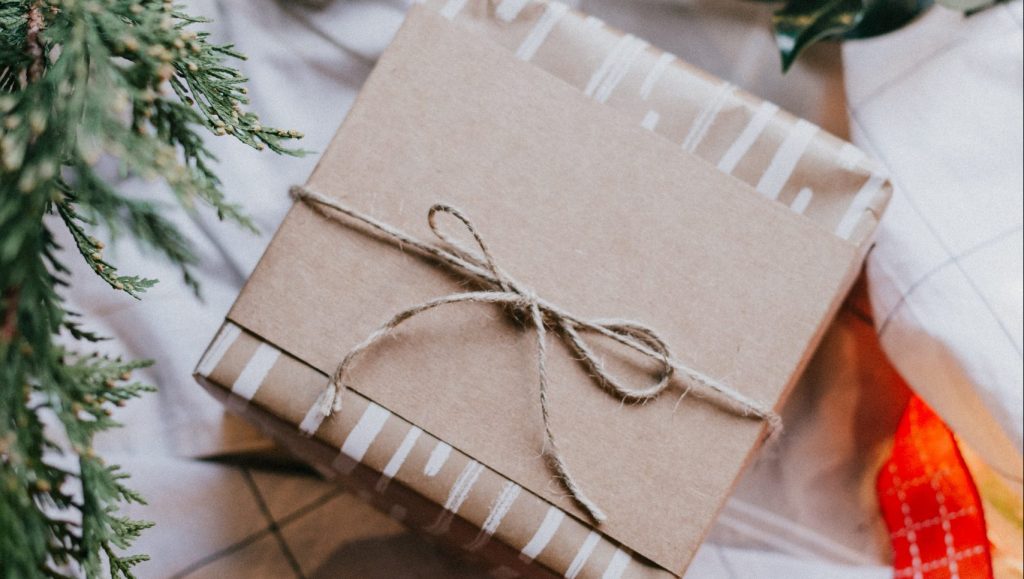 Sustainable Gift Giving Guide by SustainableUF
Tis' the season of gift giving and spending time with your loved ones. This holiday season is a great opportunity to help reduce waste, support local businesses and your community! We have compiled a list of ideas to help inspire a more sustainable holiday season.
Gift Ideas
1. For the bookworm
DIY bookmarks from materials around you or draw something and cut it out. Every time they pick up their book they'll think of you!
Giving away books you've read you think they'll enjoy or send them an audiobook!
2. For the plant parent
3. For the foodie
Gift local foods from the farmers market like honey, jams and sauces.
Gift an experience with a virtual cooking class or a gift card to their favorite local restaurant.
Bake their favorite dessert or cook their favorite dish!
4. For the adventurer
Experiences instead of material gifts, check out Airbnb Experience for local ideas.
Memberships to places like museums, botanical gardens or a national park pass.
Community gifts
5. Support your local community
Virtual gift card from a local business in your area.
Visit a local farmer's market and create themed baskets filled with local products (ie. jars of honey, coffee, etc)
Make a donation in someone's name to a local organization.
6. Be conscious with your gift giving
Before buying from a service like Amazon or department store, look for the items locally to support local makers and find a unique gift.
Research the company before purchasing to learn more about their sustainability initiatives.
Purchase gifts that give back. Many organizations donate a portion of profits to causes and foundations.
7. Make a donation in someone's name
Find a cause they care about and make donation in their name.
Find local nonprofits to support a cause close to home.
Consider national organizations for far-reaching impact.
8. Support diverse, women-owned and BIPOC-owned vendors
Check if your city has a resource for finding diverse vendors near you, like this resource for Gainesville minority-owned businesses.
Use resources like WeBuyBlack to find black-owned vendors.
Search engines are your friend! Look for women/black/POC/Indigenous vendors for specific items or gift ideas.
Sustainable Gifts
9. Sustainable Gift Wrapping
Wrap your presents in newspaper, cloth, reused paper grocery bags, or reusable durable bags.
Wrap your gift in a gift! Decorating gifts with practical items such as scarves, scrunchies, etc. are an extra gift for the recipient.
Reuse containers/jars to make gift boxes for a homemade holiday treat.
10. Thrifty Gifts
Visit antique shops to find unique items with a story.
Shop secondhand for creative clothes and gifts at places like the Repurpose Project.
Look for gifts with repurposed/upcycled materials such as Redefined Goods or check out @ThriftClubUF for more ideas.
11. D.I.Y. Gifts
Create self-care items like candles, soap and scrubs.
Upcycle materials for creative gifts.
Check out the Pinterest board in our bio for more D.I.Y. ideas!
Virtual Gifts
12. Virtual Gifts
Create a home video message for your loved ones.
Curate a personalized playlist.
Check out e-card options like Kudoboard.
Inspired by one of these ideas for sustainable gift-giving or have an idea to add? Reach out to us on social media @SustainableUF (Twitter/FB/IG) and let us know! Happy sustainable gift-giving!