Congrats to the Green Gator Graduation Cord Recipients!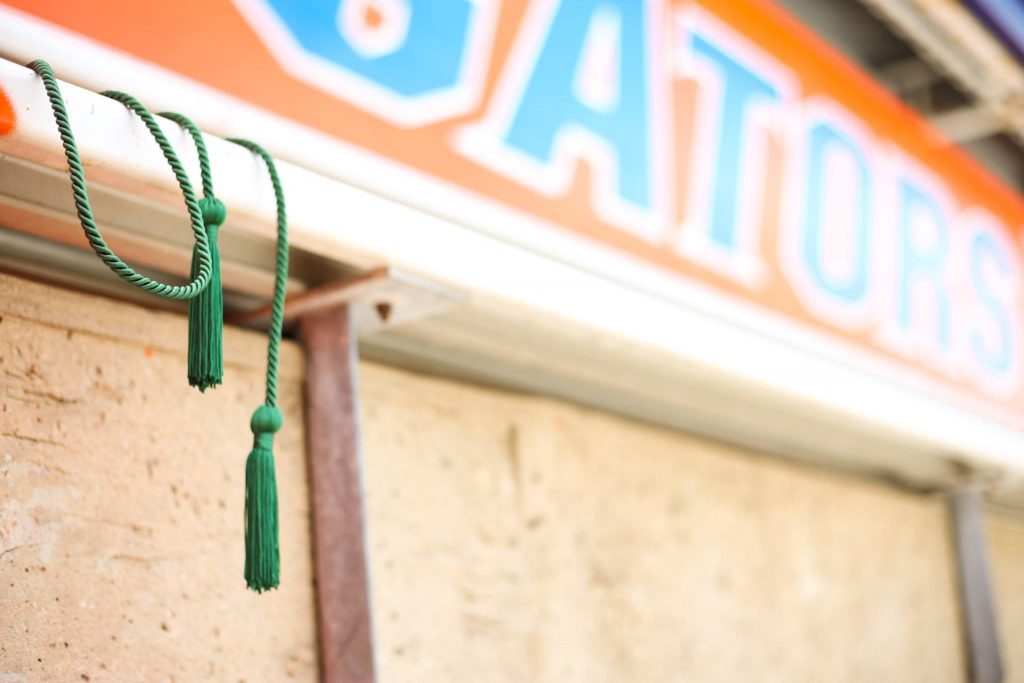 Congratulations to all of the Green Gator Graduation Cord recipients for the Spring and Summer graduating classes of 2020!
The Office of Sustainability and Gators Going Green understand that amid the changing circumstances related to COVID-19 and cancelled in-person graduation ceremonies, this achievement is significant. We hope to do what we can to offer these graduates some well-deserved recognition and celebration. Hear more from some of the recipients and see the full list of Spring/Summer 2020 recipients below.
Highlights and Perspective:
The Green Gator Graduation Cord Challenge asks applicants to track their involvement with a variety of aspects of sustainability on campus, including academics, student organizations and events. While many students are involved with sustainability-related initiatives during their time at UF, participants of the Green Graduation Cord Challenge report finding new ways to get involved through the challenge.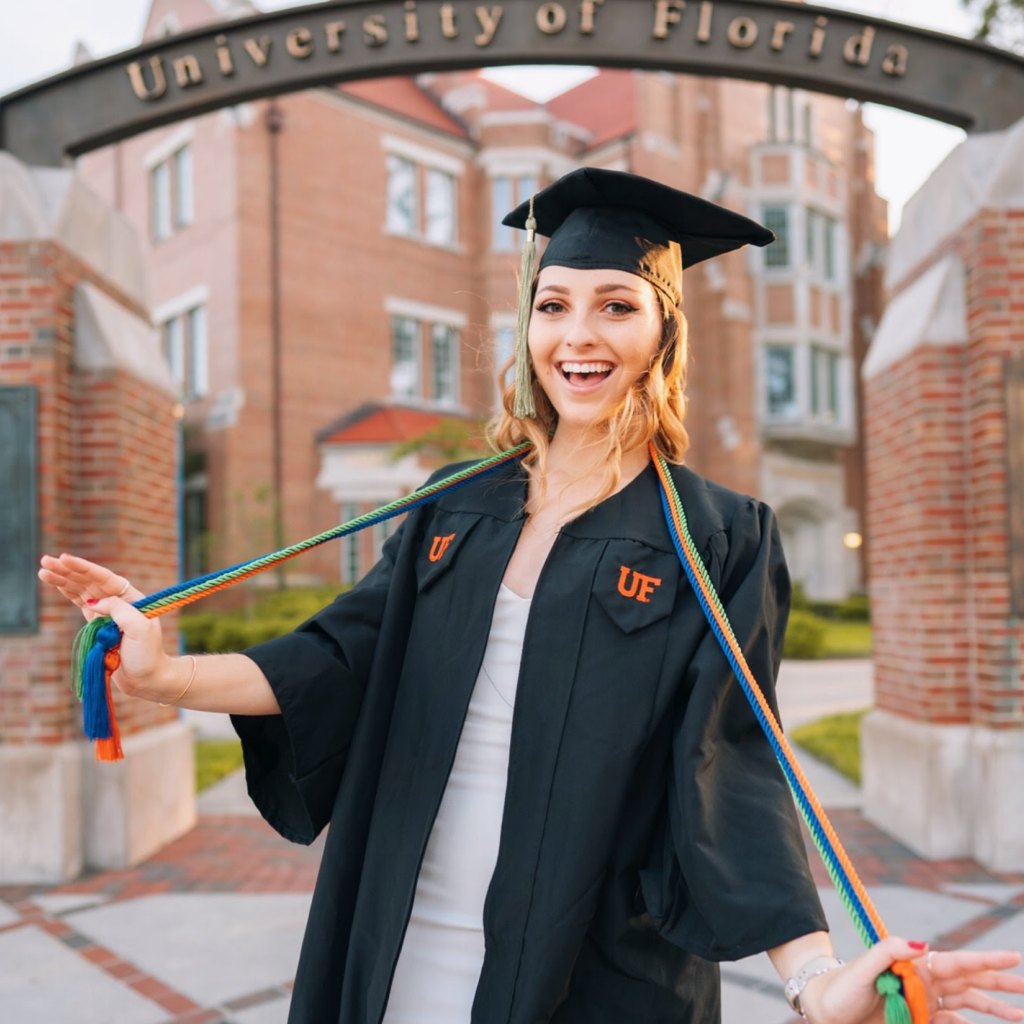 Jessica Hymer, B.A. Environmental Science, said: "This challenge inspired me to get involved with my community and volunteer with the city of Gainesville's Greenway Challenge. I was an intern for the program and ran weekly invasive plant roundups with volunteers. I also was involved with student organizations such as GECO and Gators Going Green."
---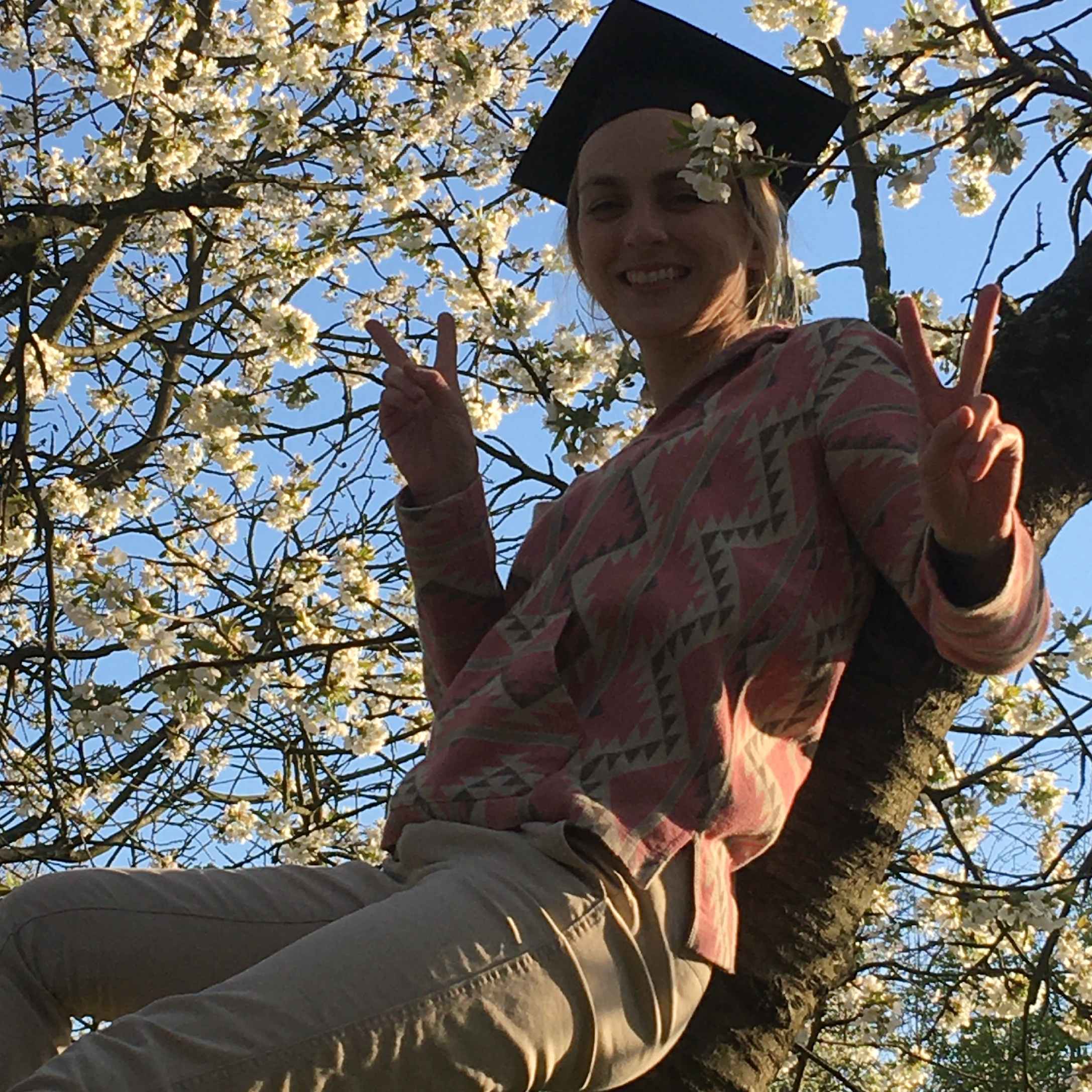 Aleksandra Olszewska, one of the Spring/Summer 2020 recipients, told us: "Prior to learning about the challenge, I [had]…already actively participated in several sustainability events. However, this challenge reassured me that what I did mattered to the environment and made me so happy that it was valued by the UF community."
---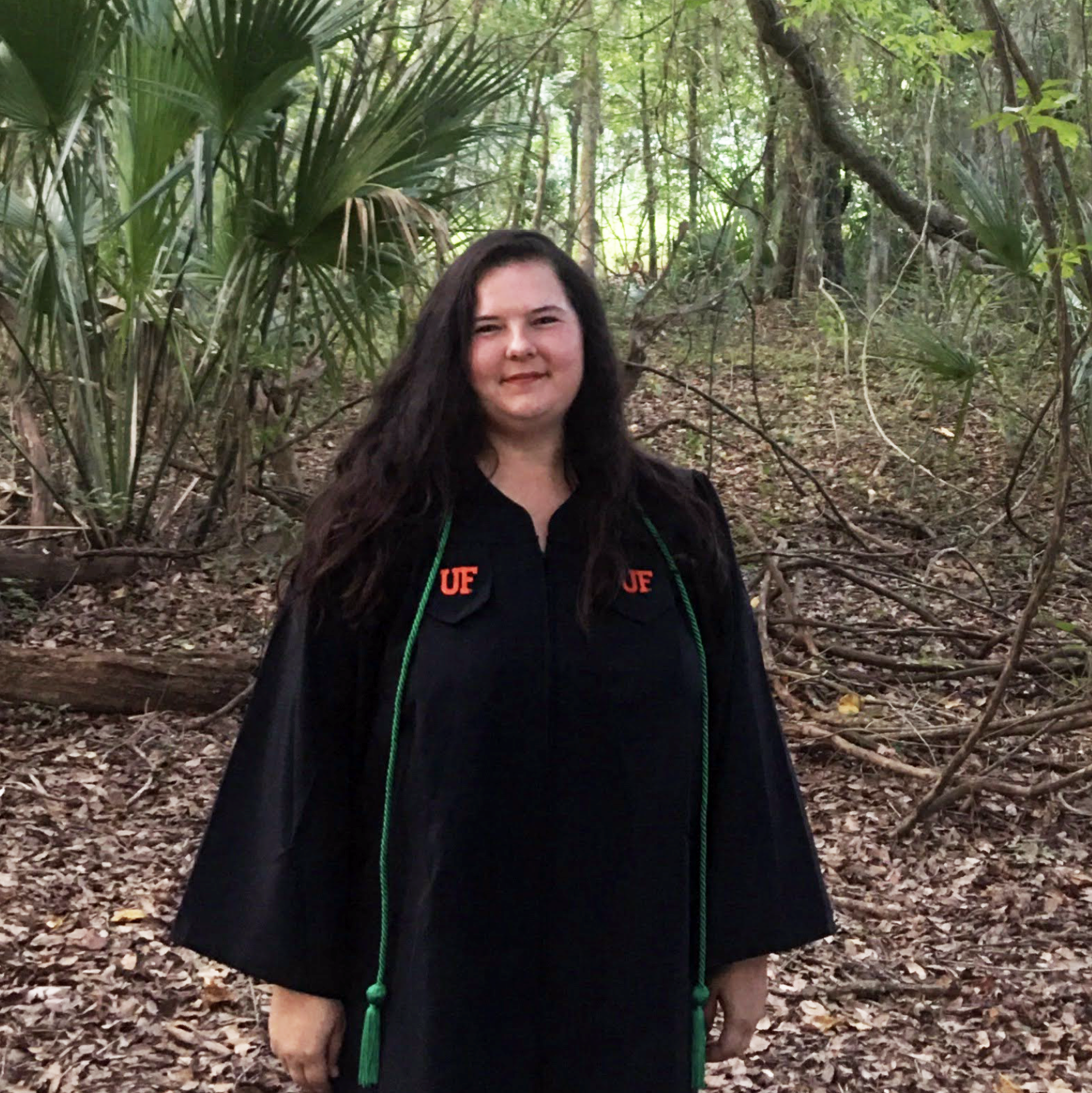 Haley Diefenbaugh, who graduated with a major in Marine Science, shared this: "This challenge inspired me to broaden my horizons to different variations of sustainability. I've done beach clean-ups with multiple organizations, repurposing work, and currently work in research focusing on sustainable forestry harvests and pathogen resistance."
---
All Spring/Summer 2020 Recipients:
Shannon Bender
Denise Tran
Shawn Proctor
Aleksandra Olszewska
Adriana Ortiz
Angie Castrillon
Gabriela Bitar
Rachel Martinez
Rifa Ali
Haley Diefenbaugh
Logan Richmond-Cosie
Anne Warner
Connor Haffey
Jessica Hymer
Dara Unger
Alexa Dombrowski
Heather Stone
Sidney McFarland
Kylie Hall
Logan Richmond-Cosie
If you believe you should have received a green cord for Spring/Summer 2020 graduation, but do not see your name on this list, please email us.
About the program:
The Green Gator Graduation Cord Challenge, run by Gators Going Green, recognizes students who have taken steps to incorporate sustainability into their time at UF.
Check out how you can apply during your graduating semester!