Academics & Research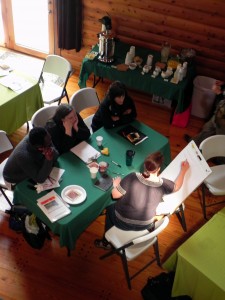 In 2006-2008, the university provost and president signaled their support of an academic focus on sustainability by appointing a Provost Faculty Fellow for Sustainability and a President's Liaison, to be funded through those respective offices. These individuals, with the support of the Sustainability Committee, worked to audit UF's offerings in sustainability and to recommend a pathway for connecting and promoting the rich and diverse current course and research offerings in sustainability. As part of these efforts, the Office of the Provost supported a 2006-07 mini-grant program for faculty wishing to incorporate sustainability into course work, and an ad hoc committee, including student leadership, developed criteria for an undergraduate Minor in Sustainability Studies, which began in fall 2008. Coursework is interdisciplinary and includes a service learning capstone option.
Currently, a number of colleges are working to develop majors, certificates and other curricular opportunities in sustainability. To support these efforts UF has developed the Prairie Project, a training workshop and mentorship program for incorporating sustainability across disciplines.