UF Campus Earth Week is April 6-11!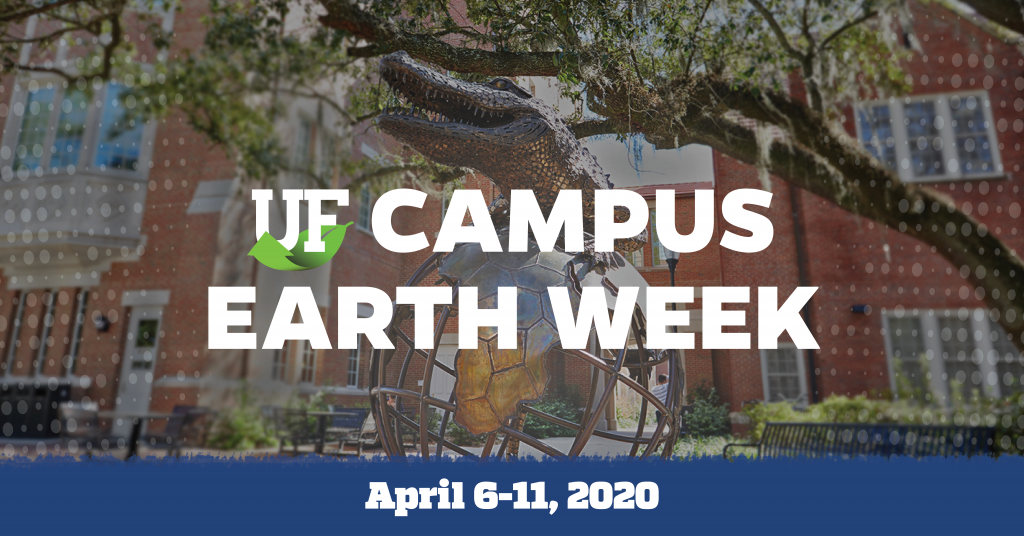 Due to recent developments surrounding COVID-19, UF Campus Earth Week events have been cancelled or postponed indefinitely. For more information about these changes, please click here.
Celebrate Campus Earth Week with Sustainable UF from April 6th to April 11th!
This annual celebration is an opportunity for students, faculty and staff to engage with sustainability events and volunteer opportunities on campus. Stay tuned to this event or our Facebook page (Sustainable UF) to be notified when the schedule of events is announced!
Schedule of Events:
Monday, April 6:
(To be announced soon!)
Tuesday April 7:
Wednesday, April 8:
Student Organizations for Sustainability Summit
Details TBA
Earth Day Dining Party
5-7pm, The Fresh Food Company
Friday, April 10:
(To be announced soon!)
Saturday, April 11:
---
Have a sustainability-related event during this week on campus that you would like us to know about? Send us an e-mail at info@sustainability.ufl.edu with more information.