Action of The Month: Know The History of The Land You Inhabit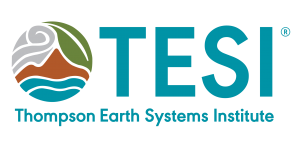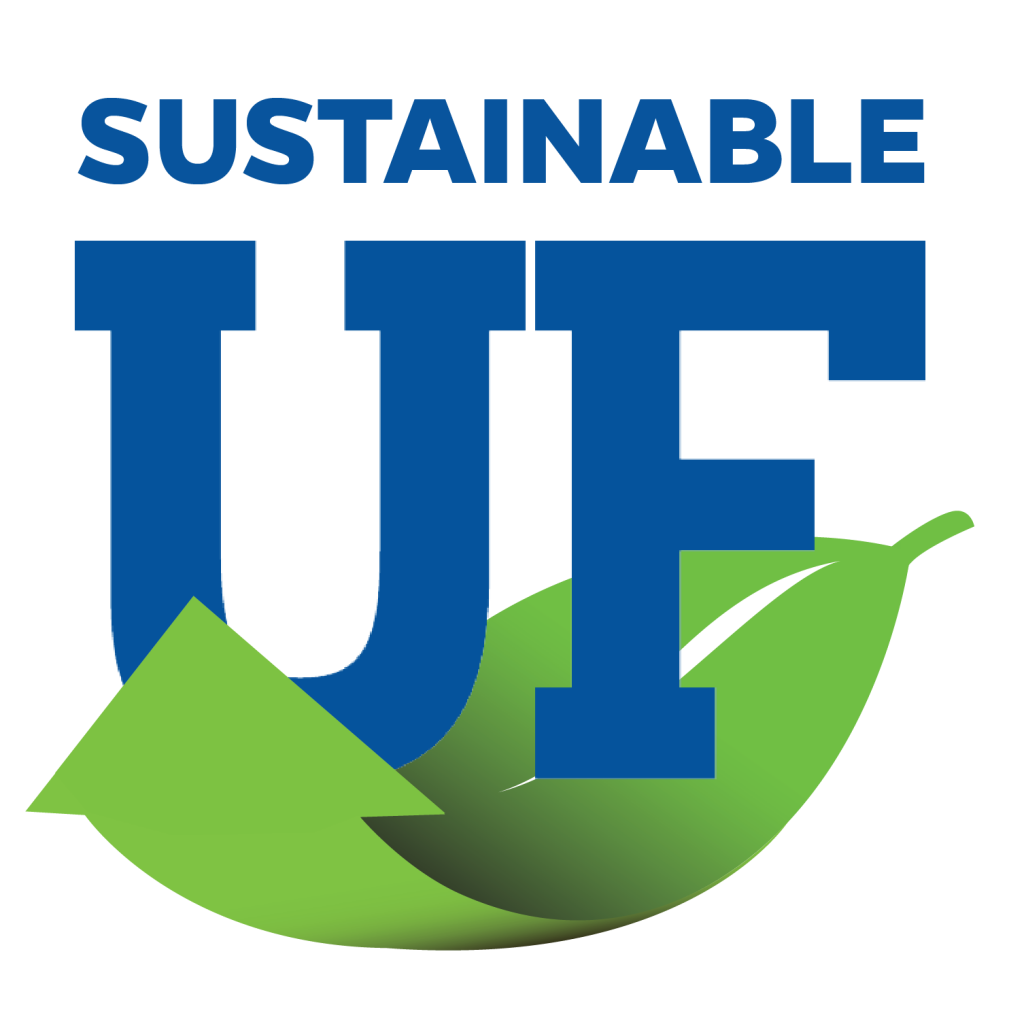 November 2021
Written by Chloe Dill, Office of Sustainability Intern, in collaboration with the UF Thompson Earth Systems Institute.
Hi, Chloe with Sustainable UF here! In honor of National Native American Heritage Month, join me and Sustainable UF for the November Action of the Month: Know the History of the Land You Inhabit. We'll explore resources and tools for better understanding and acknowledging the depth and diversity of Indigenous identity as it relates to land in general and the land you're on right now!
As a psychology student at UF, I have learned about the role human dignity plays in our goal of achieving a more sustainable future. Our shared humanity and coexistence on Earth can act as a motivating force in cultivating an equitable and resilient society. In other words, sustainability is not limited to the natural environment. Rather, it encompasses the people, communities, and practices existing within the environment.
In the efforts of equity, diversity, and intersectional sustainability, it is critical to understand the complex history of both the land and the people that have lived, and currently live, on these lands. Did you know Indigenous communities play an essential role in ecosystem conservation across the globe? According to a United Nations policy brief, Indigenous peoples manage 20-25% of the Earth's land despite only comprising around 5% of the global population!
To better center the past experiences and continued insights of diverse Native American cultures in conversations around sustainability, a great first step is understanding the history of the land we stand on today. Let's dive into some of the resources and tools that can help us do just that.
Indigenous Identity & Sustainability
While Indigenous communities and cultures are incredibly diverse across the globe, Indigenous practices have long been recognized as more environmentally sustainable. In fact, many Indigenous ideologies teach lessons that are similar to what modern conservation efforts strive to achieve.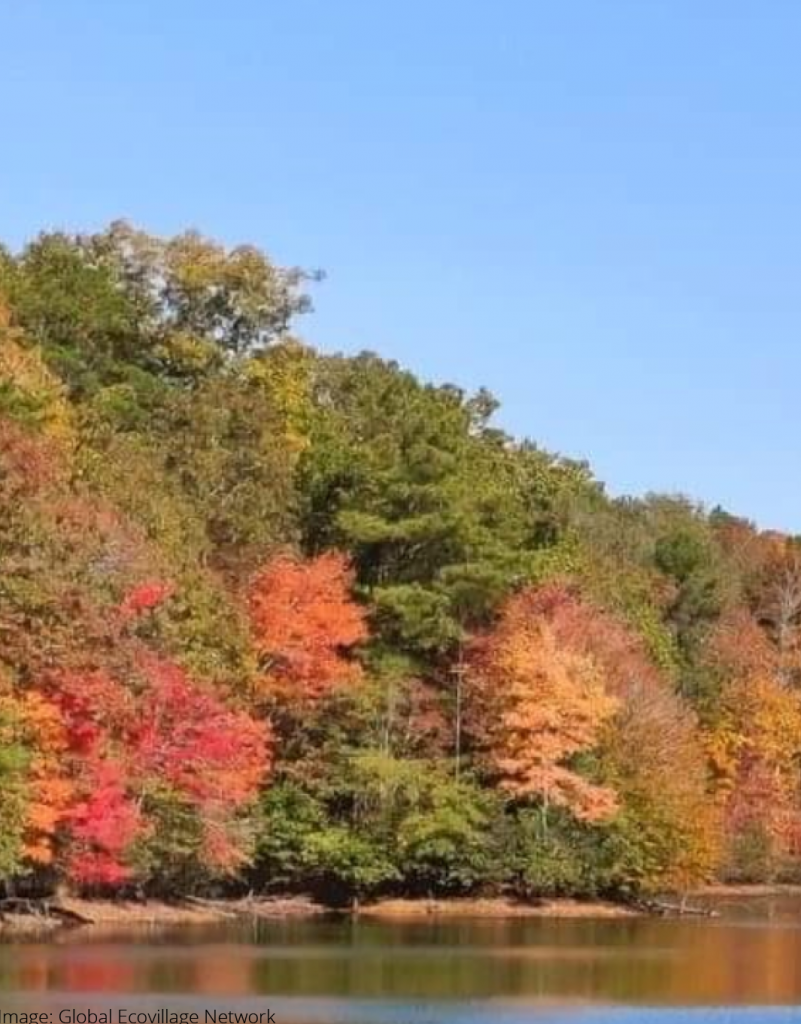 For example, the Iroquois idea of being accountable now to protect the environment for the future is known as the seventh generation philosophy. The first known mentions of this particular idea date back to between 1142 and 1500 CE and were woven into the constitutions of select tribes. In an interview with Larry Meiller, Ojibwe author Patty Loew describes the impact of this seventh generation concept: "On a personal level, it really forces a kind of personal ethics in your decision making." In today's fast-moving society, this long-term focus that Loew describes can serve as a reminder for us to help shape our decisions and maintain sustainable attitudes towards the Earth.
Ecological and sustainable values like this continue to be passed on and cultivated within Native American communities. Some initiatives, such as the Ekvn-Yefolecv Indigenous Maskoke Ecovillage in present-day Alabama, bring this intergenerational teaching to the center through an intentional living community. Marcus Briggs-Cloud, (Indigenous director of the Ecovillage, doctoral candidate in UF SNRE, and speaker at the UF "Indigenous Peoples, Culture & Sustainability" event in Fall 2020) described the ways that sustainable building, agriculture, and water practices have been woven into everyday life by this Maskoke community.
Though each has their own unique identities, this type of mindset is frequent across many Native American nations, pre-and post-colonially. We hope to highlight these excellent examples, but it remains just as important to avoid overgeneralization. Denoting Native Americans as the first environmentalists can be a harmful stereotype. For a brief, intriguing read by Dina Gilio-Whitaker with more on this perspective, learn about the ecological Indian stereotype. A key takeaway is that environmental preservation is intrinsically linked to certain ways of living, but this concept should not be used to place all responsibility on Indigenous knowledge nor to support stereotypical narratives of Indigenous identities.
What Does Land Mean to Indigenous Communities?
Here is a powerful explanation of the meaning of land from Mary Lyons, member of the Leech Lake Band of Ojibwe: "When we talk about land, land is part of who we are. It's a mixture of our blood, our past, our current, and our future. We carry our ancestors in us, and they're around us. As you all do." This perspective speaks to the integral purpose and role of land that exists in many Indigenous cultures.
"In Indigenous teachings, the relationship between humans and the land has always been discussed, as Indigenous people hold the land up as both a living being and as a teacher. 'Lightly living' on the land has always been emphasized as a means of minimizing environmental impact and ensuring a continued quality of life for future generations to come." – Native Land Team
Many Indigenous people had a harmonious relationship with the land before colonization and many are continuing to advocate for this. An anti-colonial lens can be used to further understand how imposing on Native Americans' way of life presents detrimental risks to our current environment. Via Dartmouth's Path to Sustainability series, Stuart Hayes writes: "By analyzing the key differences in Native and colonist values, we can trace back the source of this systematic destruction of Native American lives and pinpoint which values were crucial to the loss of sustainability."
Indigenous people have historically experienced many threats to their safety and security as the land around them changes in unexpected ways and have vast knowledge in how to approach these threats. To address the pressing issue of climate change, people and cultures from around the world will need to improve collaboration, ensure that all voices are heard, and learn from history. One of the first steps we can all take is through the use of land acknowledgments – a type of intentional statement that recognizes the native history of the land, made by an individual, organization, or event.
Learn the History of the Land You Inhabit
When searching for information or ways to help understand the history of the land you inhabit, the best places to learn from are often primary sources. Primary sources include history or information that comes directly from Indigenous perspectives. Another option is to find reliable resources in academia or advocacy that research, support, and respect Native American voices.
The Native Land App
The Native Land App is an easy-to-use tool to help you better understand the native history of the land around you. Native Land Digital, founders of the Native Land app, exists to "improve the relationship of people, Indigenous and non-Indigenous, with the land around them and with the real history and sacredness of that land".
To use this resource, complete the following steps:
Download the app or visit the digital webpage version to get started.
Navigate by putting in an address or simply clicking a location on the map you would like to learn about.
After you do this, there will be options to learn more about the referenced data, with additional resources to learn more about the nation.
For more information on how to use their tool, visit their website here.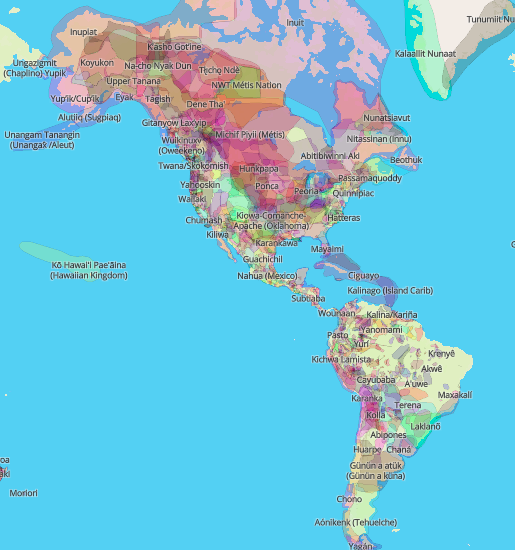 What is a Land Acknowledgment?
"We aim to improve the relationship of people…with the real history and sacredness of that land. This…invovles a personal journey through the importance of connecting with the earth, its creatures, and its teachings."

Native Land Team
As mentioned previously, a land acknowledgment is a type of intentional statement made by an individual, organization, or event that recognizes the native history of the land. The nature of land acknowledgments can look different depending on the context, but there are some key characteristics to ensure a respectful and meaningful statement.
Reflect: consider your connection to land and Indigenous history as well as why it is important to acknowledge land move toward improving solidarity with native communities.
Be specific: Use proper and distinct mentions of the territories and/or nations relevant to the region.
Maintain cultural competence: include native names with appropriate pronunciation and use.
Refrain from using only the past tense: land acknowledgments should culminate in a connection between the past histories, current communities, and future efforts.
Take the steps to learn the history of the land you are on. A great tool for this is the Native Land App, where you can identify the nations and treaties of Indigenous people.
Here is an example of a land acknowledgment for Central Florida, written by UF's Center for Latin American Studies, in which the institution names the tribal nation as having historically inhabited the same physical land:
"Seeking to foster greater understanding of Indigenous Studies and relations across the Americas, we recognize and acknowledge that the Unviersity of Florida sits on the historic territories of the Timucua and crossroads of the Native American peoples who long inhabited this land."
Other organizations at UF that have begun to incorporate regular land acknowledgments into their programs include the UF Center for Outdoor Recreation & Education. Read more about how this practice is part of UF CORE's efforts to expand the understanding of diversity, equity, and sustainability in outdoor recreation.

This may seem overwhelming given the complexities, but with the right intentions and authentic effort, land acknowledgments serve to respect, honor, and connect with Indigenous heritage. The Native Governance Center, an Indigenous-led non-profit, emphasizes that land acknowledgments are only the first step, but an important one: "Starting somewhere is better than not trying at all. We need to share in Indigenous peoples' discomfort."
Learning Wherever You Go
Next time you find yourself out enjoying campus, your hometown, or a new travel destination, take a second to look around. Consider who was here before and take the first step to know the full history of the land.
You can also seek out existing land acknowledgments in your hometown or places you are visiting! For example, you can check out the City of Gainesville marker at city hall the next time you're in town or stop by the Burial Mound marker at the UF Levin College of Law when you're on campus. Historical markers like these can be found across cities and places in Florida for you to learn more.
By recognizing the implications associated with Native American and colonial history, one can come closer to identifying their role in the context of that history. Being more conscientious of this makes for more meaningful contributions to Indigenous allyship and sustainable development.
This Native American Heritage month you can continue to understand Indigenous cultures, traditions, and contributions through a variety of resources.
Focus on National Native American Perspectives
For Indigenous perspectives on Native American history and culture, visit the archive collections from the Native American History Project (NAHP) at UF. It features hundreds of interviews with the Catawba, Cherokee, Choctaw, Creek, Lumbee, Seminole, and Pamunkey since 1967. If you're interested in hearing more Indigenous stories from diverse perspectives, visit https://indigenouslandurbanstories.ca/.
National Native American Heritage Month: Includes exhibits and collections of Indigenous art, history, and more with a calendar of webinars, discussions, and other ways to engage online.
2021 Native Cinema Show via Smithsonian National Museum of the American Indian: This year's showcase focuses on Native people boldly asserting themselves through language, healing, building community, and a continued relationship with the land.
Dartmouth's Path to Sustainability series: Academic discussion and context that connects anticolonialism and sustainability with clear diagrams and thorough written explanations.
Explore Florida's Native American History Locally
---