Action of the Month: Have a Sustainably Spooky Halloween
October 2021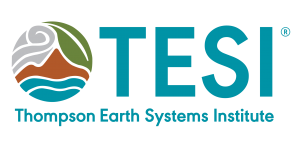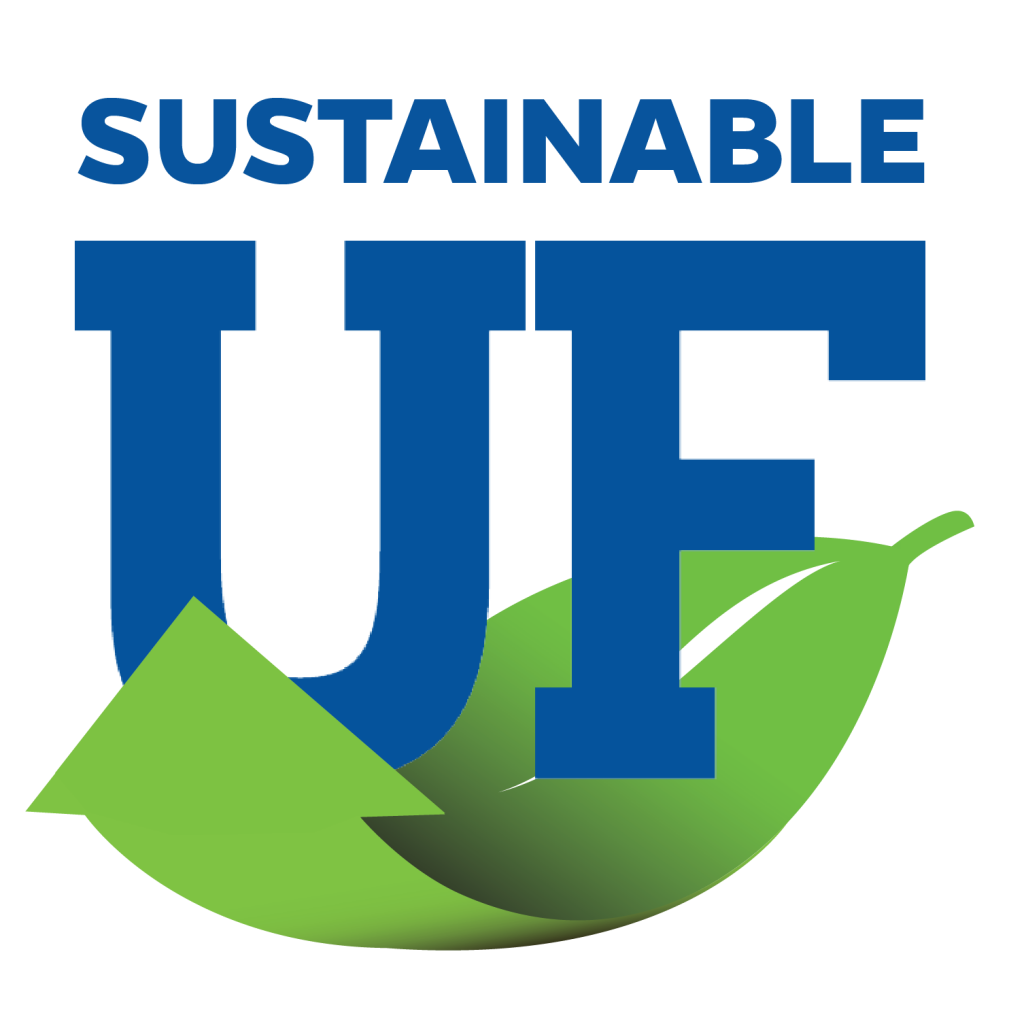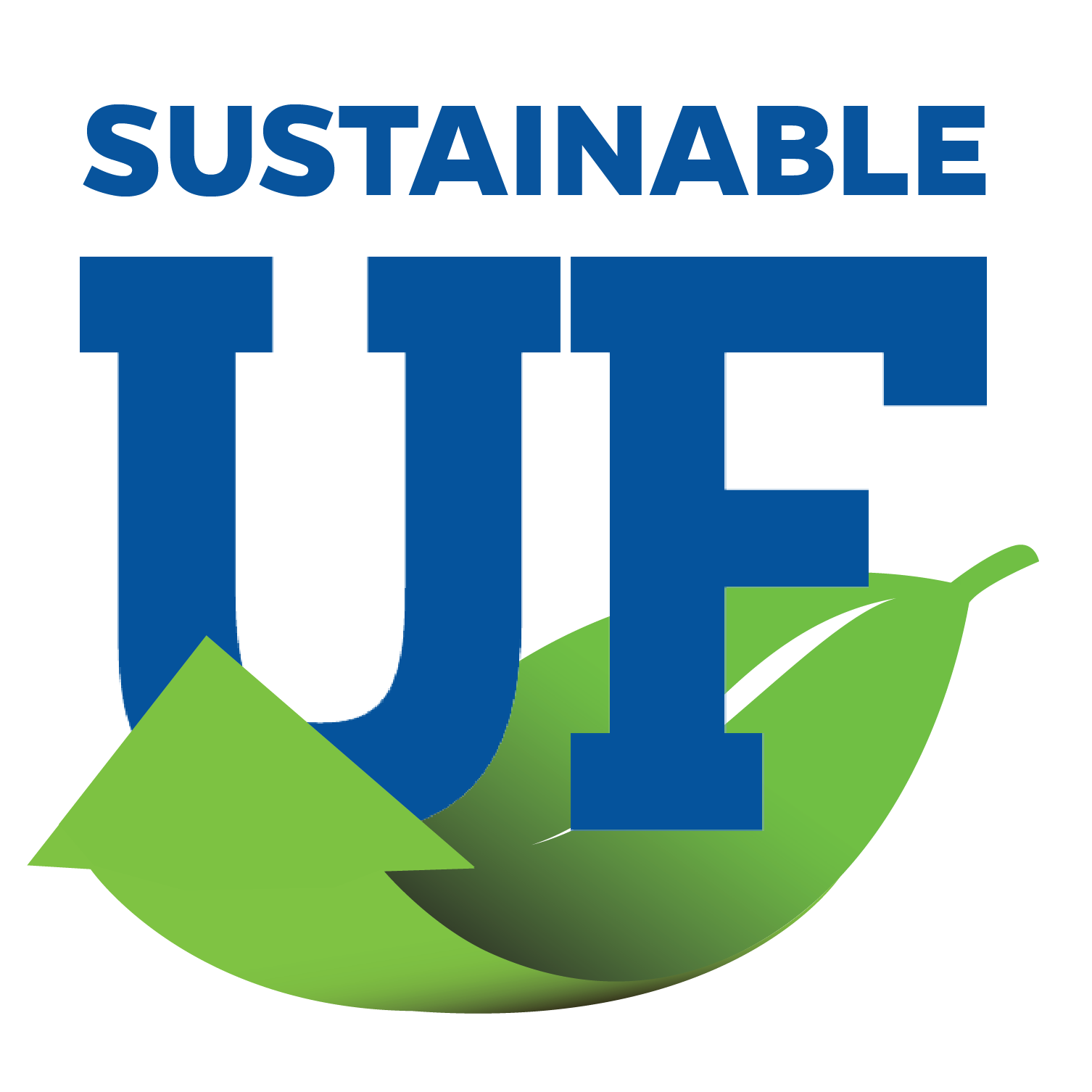 Brought to you by the Office of Sustainability and the UF Thompson Earth Systems Institute.
Fall is finally here! Along with the themed events, temperature change, and re-emergence of our favorite seasonal flavors, Halloween is a time when we look forward to creating spook-takular memories with friends and family.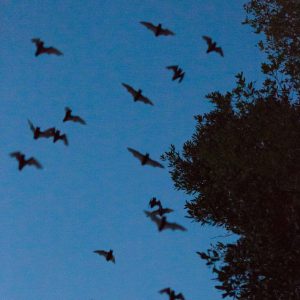 Everyone deserves a moment to de-stress and put on a Halloween costume, no matter your age! However, Halloween products such as costumes and candy can contribute to an environmentally unfriendly holiday that produces a lot of waste. Over 10 billion dollars are spent on Halloween products each year in the United States. And one 2019 report surveyed 19 major retailers in the United Kingdom and estimated that Halloween costumes and decor generated over 2,000 tonnes of plastic waste each year.
Don't worry, there's no need to cancel your Halloween plans. Instead, join us for the October Action of the Month: "Have a Sustainably Spooky Halloween!" and learn more about some simple steps you can take to Hallow-green your holiday!
Find A Sustainably-Sourced Costume
Halloween costumes invite us to stand out, be unique, and showcase the latest trends. Almost everyone is looking for a fresh spooky look each year. The most dedicated party-goers may even sport a different costume for each party on their Halloween calendar!
Store-bought costumes are primarily made from polyester that won't decompose well and is rarely recycled. Not to mention, many of these costumes are wrapped in thin plastic packaging that typically cannot be put in curbside recycling. When choosing a costume, it's best to search for more sustainable options that can help reduce waste and even save you money!
Here are five quick tips for finding an eco-friendly costume:
Shop your closet first and find inspiration from clothing items you already own
Borrow or host a costume swap with friends or neighbors (especially useful for those with children!)
Visit thrift stores to buy pre-worn pieces, intentionally looking for items that you could wear beyond the Halloween festivities
Focus on elaborate makeup, face paints, or accessories that you already own as way to transform basic wardrobe staples into a one-of-a-kind costume
Build in flexibility and room for creativity by starting your costume hunt early
After all, the point of Halloween is to get outside of your comfort zone! The story you tell with your costume sounds that much better when you share how your stellar outfit helps lower the environmental impact of Halloween.
DIY Decorations
Putting up elaborate decor for visitors and guests to enjoy is one of the big thrills of the holiday. Transform your home or workplace into a spooky site with low-waste options like natural, plastic-free, or reusable decor!
Think about using natural items like pumpkins, leaves, pinecones, dried flowers, and tree branches to set up an effortless fall vibe. If you're feeling adventurous, save the pumpkin seeds to grow your own for next year for even more sustainable decorations or to bake delicious pies, bread, or muffins.

Another decor option is to collect materials such as paper, cardboard, cartons, and other creative trash items. Schedule a craft session with the materials and make creating decorations a fun, annual Hallow-green tradition. You can use cardboard boxes to make tombstones and skeletons or cut up old tights to fashion spider webs. Check out this instructional video for inspiration or let your imagination take the lead!
You can also put your emphasis on providing spooky sound effects or Halloween music through your speakers. If you do purchase store-bought decorations, opt for durable items so you can save them for reuse in years to come!
Prioritize Recycling At Parties & Events
Many people celebrate Halloween with special themed parties and haunted houses. Enjoying food with your neighbors and family is a wonderful way to build community and connect with the people around you.
If you host a Halloween party, use this checklist to green your event:
Provide reusable or recyclable dishware
Use local-grown, organic foods in your recipes
Place recycling bins at your party
Compost pumpkins and other food waste
Make sure all guests know of your intention to keep the event low waste and are familiar with how and where to recycle. This is a good time to share friendly pointers with those who might need a little refresher! (Recycling can be different depending on where you are – visit your local county or city website to confirm what items are able to be recycled. For example, Gainesville and Alachua County residents should check out https://alachuacountyrecycles.com/residential)
Adjust Your Trick-or-Treating Norms
Eco-Tips for Trick-or-Treating
For those participating in traditional trick-or-treating, collect candy in a reusable tote or pillowcase that you already have! Consider choosing a smaller-sized bag and wrap up your trick-or-treating when the bag is full. This is a great way to encourage responsible sustainable behaviors with your family and friends. Additionally, if possible, explore ways to walk safely around your trick-or-treating area instead of taking a car.
Alternative Treats and Candies
The act of giving out a sugary treat is synonymous with Halloween celebrations.
In fact, about 95% of people in the United States that celebrate the holiday buy Halloween candy. Halloween candy is readily available but it's rarely possible to recycle single-serve plastic candy wrappers.
However, forgoing plastic-wrapped candy may not always be an option, since many kids are advised not to accept unwrapped items. For the lowest environmental impact, consider total alternatives to food & candy. For example, as a business, could you consider providing a coupon code to customers? What about crayons or pencils? Maybe share seed packets or herbs from your garden with your neighbors. Ask your community for additional suggestions for small gifts that might be helpful!
If you're staying in or hosting family and friends, opt for bulk candy items over individually wrapped bites. Or make it a potluck and consider homemade goods like cookies, rice krispy treats, or caramel apples.
Start A New Tradition
What other Halloween activities could you try instead of trick-or-treating? Perhaps you and your family can visit a local pumpkin patch for a corn maze or enjoy time being active together outdoors in your community.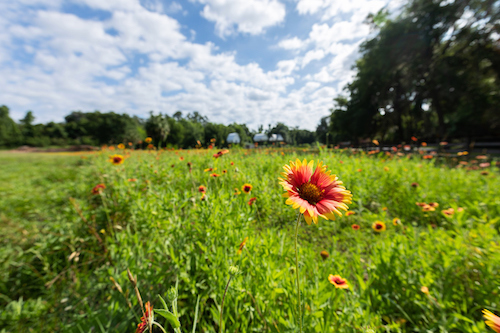 You can also use Halloween as a prompt to learn about the world of animals and insects. In Gainesville, head over to the world's largest occupied bat houses for a first-hand glimpse at the poster animal of Halloween! Creepy crawlers are another simple way to incorporate a costume, knowledge, and hands-on learning just about anywhere!
Sustainability Isn't Scary
With these tips in hand, you are ready for a sustainably spooky Halloween. Halloween is a great conversation starter to share green insights with your community about how easy it can be to incorporate sustainability into daily actions!
For more resources and information about how you can contribute to a more sustainable campus and beyond, follow the UF Office of Sustainability on Facebook, Instagram, Twitter & TikTok (@SustainableUF).
To learn more about the influence of human activity on the natural environment and how you can help, visit the UF Thompson Earth Systems Institute (@UFEarthSystems on Facebook, Twitter & Instagram).