Green Gator of the Month: Gali Polichuk
January 2023
Each month, the Office of Sustainability will feature members of the University of Florida community that are making a sustainable impact on a daily basis. Read on to meet our featured student for January!
Meet Gali Polichuk
We are kicking off the new year with our January "Green Gator of the Month," Gali Polichuk!
Gali is a Sustainability Studies major with a Communications minor. She is a third-year transfer student who took a unique route to UF.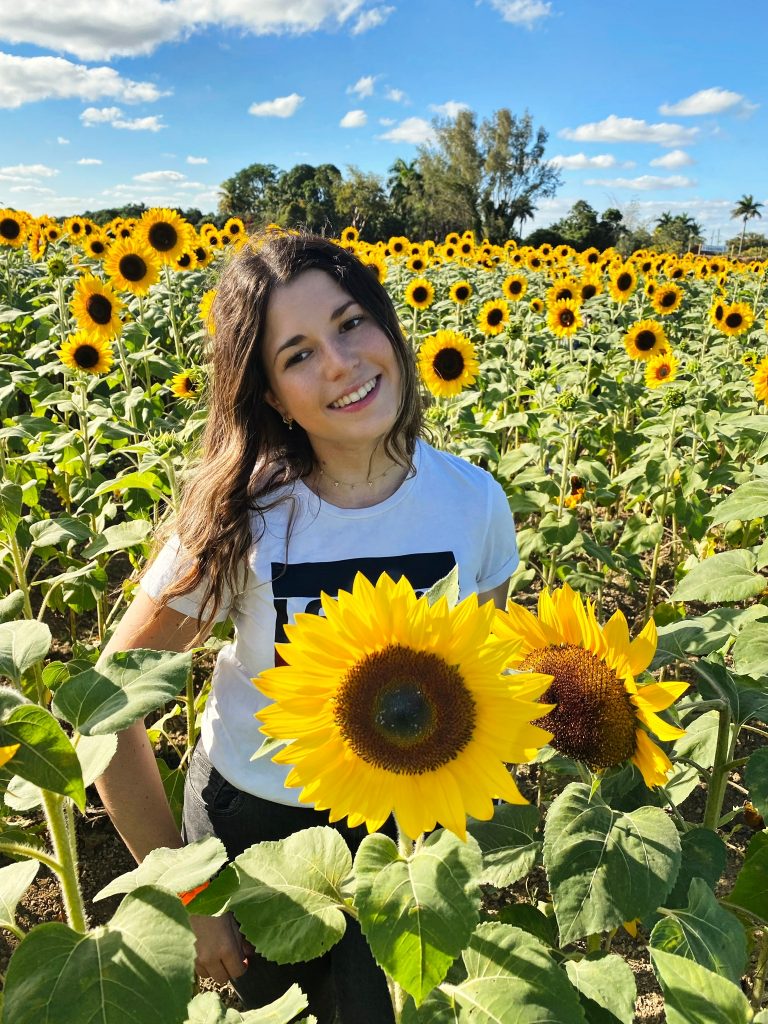 Gali grew up in Mexico City, Mexico. In high school, she did a lot of community service and volunteer work. In middle school, she even won a social entrepreneurship contest by creating a milk carton recycling program that helps repair roofs damaged by natural disasters. But she did not know she wanted to pursue a major in sustainability until a high school teacher suggested it to her.
She then studied in Mexico for her first year of university with a Social Responsibility and Sustainability major before moving to attend Broward Community College in Miami. Her goal? Transfer to UF and become a Gator.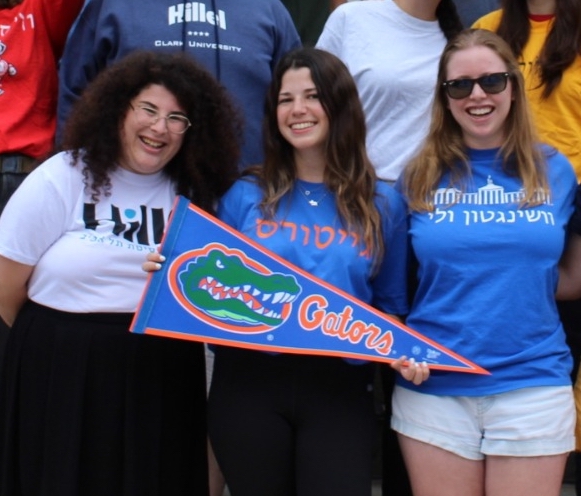 Collecting Professional Experience
Now in her second semester at UF, Gali enjoys exploring the natural areas around Gainesville and the region. She's already joined the Mexican-American Student Association, Hillel, and her sorority. She's eager to take advantage of all of the resources and opportunities available at UF and is focused on personal and professional development. In fact, she believes that gaining professional experience is just as important as her academic record.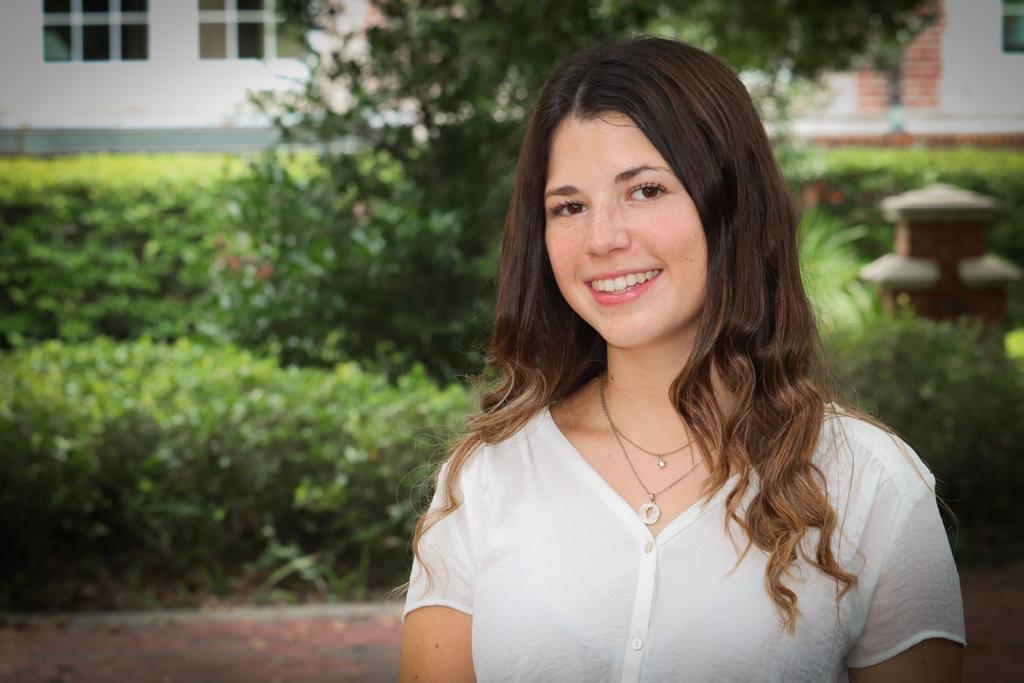 Gali previously interned at the Greenhouse Gas Society, a startup nonprofit organization. She observed and assisted during the foundation of the organization, developed its website, and helped make clients aware of the organization. She thoroughly enjoyed learning the process of starting a non-profit and getting to work with sustainability professionals on a regular basis.
This semester, she's interning at SkyTruth. SkyTruth is a free GIS mapping service that tracks environmental changes such as oil spills, biodiversity laws, climate threats, and more. As a communications intern, Gali will write blogs, produce social media content, and grow engagement for the company. She's incredibly excited to explore new areas of science and grow her network.
Gali is truly dedicated to developing a strong background in sustainability work experience and understanding the different types of work available across industries.
International Perspective on Sustainability
Gali will further develop her professional background and international perspective this summer when she travels to Israel. She will hold a full-time internship through an intern program in Tel Aviv for two months.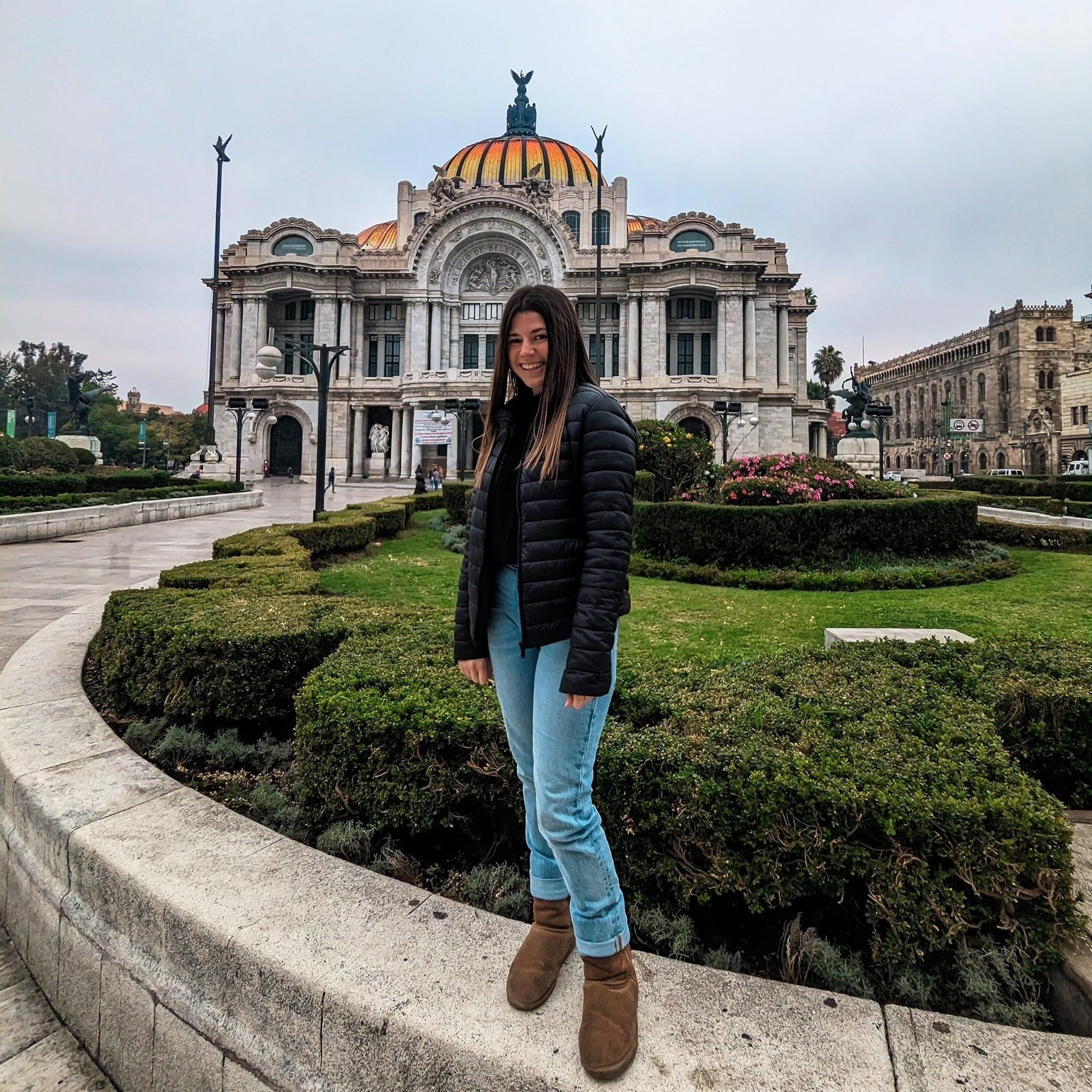 In the long term, Gali wants to pursue consulting. She's particularly interested in climate change and DEI initiatives. Ultimately, Gali hopes that her work will allow her to facilitate collaboration and alliances between countries in the name of sharing and allocating technology and resources that can achieve sustainability goals.
Her past experiences have already led her to be observant and recognize the perspectives shaping sustainability practices in different countries. For instance, she shares that in Mexico she witnessed a greater focus on social responsibility and a collective global approach to the environment. This meant lots of volunteer and community projects, and even a city ban on single-use plastics. But at the same time, Mexico City was once one of the most polluted cities in the world – there were days when her physical education class was not allowed outside due to the poor air quality.
In contrast, Gali observes that there are more policies in place for infrastructure in the United States. She shares that streets are cleaned, public spaces are cleaned, and general public sanitation is much more robust. In the U.S., the local environment and natural history are covered in early education, with children learning about the flora and fauna of Florida for instance.
Gali's comments help us remember the complexity of sustainability systems both far and near. Gali's international perspective on sustainability also shows how important it is to be aware of the lens through which you are viewing sustainable initiatives, goals, and problem-solving.
Sustainable Student Life
When Gali is not focused on her future career goals, Gali enjoys cooking, embroidery, and learning about other cultures. She's always got a reusable water bottle on hand, is mindful about conserving energy, and prides herself on taking quick showers.
---
Submit your recommendation for a student, faculty, or staff member to be featured in a future Green Gator of the Month article.