Green Gator of the Month: Shayna Eaton
December 2022
Written by Sustainable UF intern Kendall Brockelman
Each month, the Office of Sustainability will feature members of the University of Florida community that are making a sustainable impact on a daily basis. Keep reading to meet our featured student for December!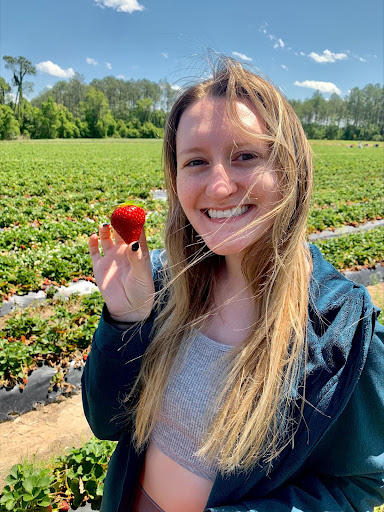 Meet Shayna Eaton
Say hello to Shayna Eaton, our December "Green Gator of the Month"!
Shayna is a senior Sustainability and the Built Environment major with a minor in Urban and Regional Planning.
She discovered the track to her specialties by starting UF as an Exploratory student, which gave her the freedom to experiment with different disciplines. Through talking with friends, meeting with professors, and taking a range of classes, Shayna found a love for sustainability.
Sustainability LEEDership
It is clear that Shayna chose the perfect path for herself. When asked what her favorite part of her major is, she explains that it is the interdisciplinary nature of the sustainability field. "There's a place for everyone interested in sustainability," Shayna notes.
Currently, her favorite class at UF is the LEED Lab taught by Professor Bahar Armaghani.
This course has sparked Shayna's interest in green building and shown her that sustainability and urban planning go hand in hand. In the lab, students act as project managers to work towards acquiring LEED certification for the DCP Collaboratory building. At the end of the course, students are set up for success by having the opportunity to be LEED Green Associate certified.
Real World Experience
Shayna is gaining major hands-on experience in her field during her time at UF.
Her first professional involvement started in November 2021 with the UF GeoPlan Center.
Using Signal Four Analytics and ArcGIS software, Shayna has contributed to her team by editing road curves on traffic maps, developing crash diagrams used by law enforcement, and geolocating crash points for real-time use. Her projects increase the reliability and accuracy of practical road mapping.
She also had the incredible opportunity to be a planning intern with the City of Orlando. Shayna was involved with exciting city projects, such as researching historic preservation buildings, writing building narratives, and mapping the Lake Nona area.
Shayna finds it exciting that the Signal Four software she uses at UF is also being used for Orlando city planning, showing her that the experiences she's gaining are successfully building on top of each other.
Through her unique experiences, Shayna has learned valuable lessons about her chosen fields.
"Urban planning, GIS mapping, and sustainability are all connected," Shayna says.
She sees the work being done with traffic and public safety as major parts of the sustainability sphere that many people overlook. When thinking about the future of sustainable planning, Shayna notes that "we have to focus on resilience", especially when considering the imminent effects of climate change.
Sustainable Steps For The Future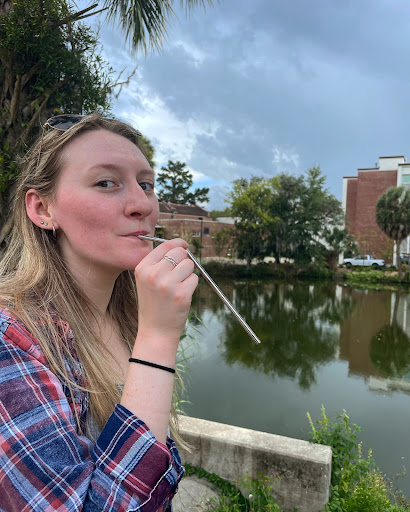 Shayna knows that sustainability is a lifestyle and she believes that "anyone can become more sustainable through small actions."
The advice she has for people who are trying to start their sustainable journey? Build sustainable actions into your everyday routine. Through picking up trash on the way to class, thrifting an outfit, or simply respecting nature, Shayna believes that everyone can make a difference.
Motivated by her desire to provide her loved ones with a sustainable future and "help people have a better state of life", Shayna is sure to continue doing amazing things!
---
Submit your recommendation for a student, faculty, or staff member to be featured in a future Green Gator of the Month article!