Action Of The Month: Find Seasonal Produce Near You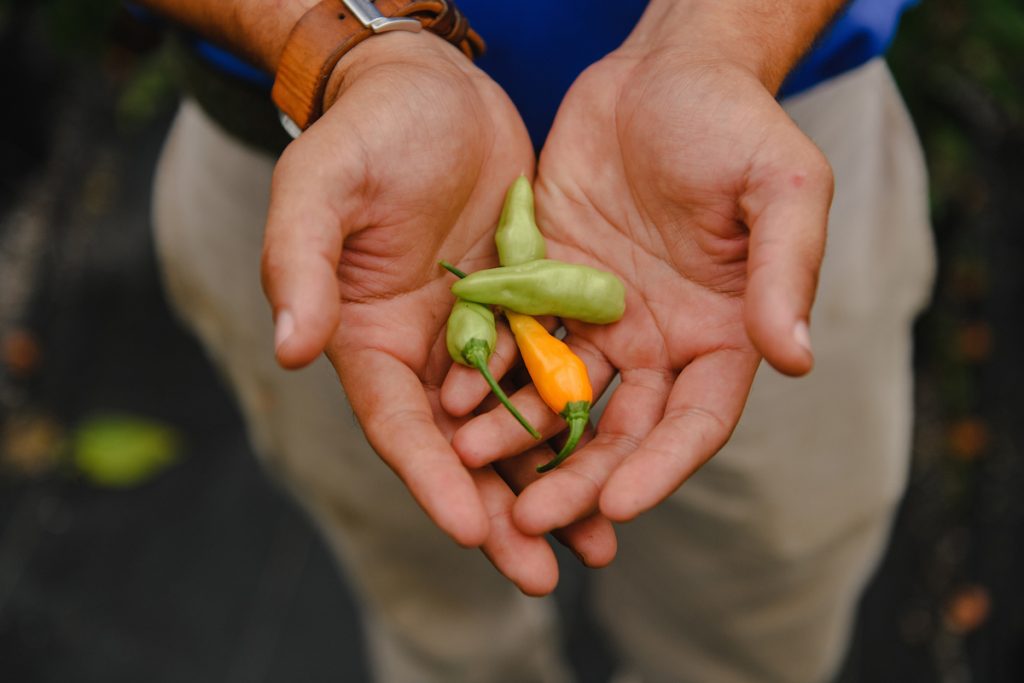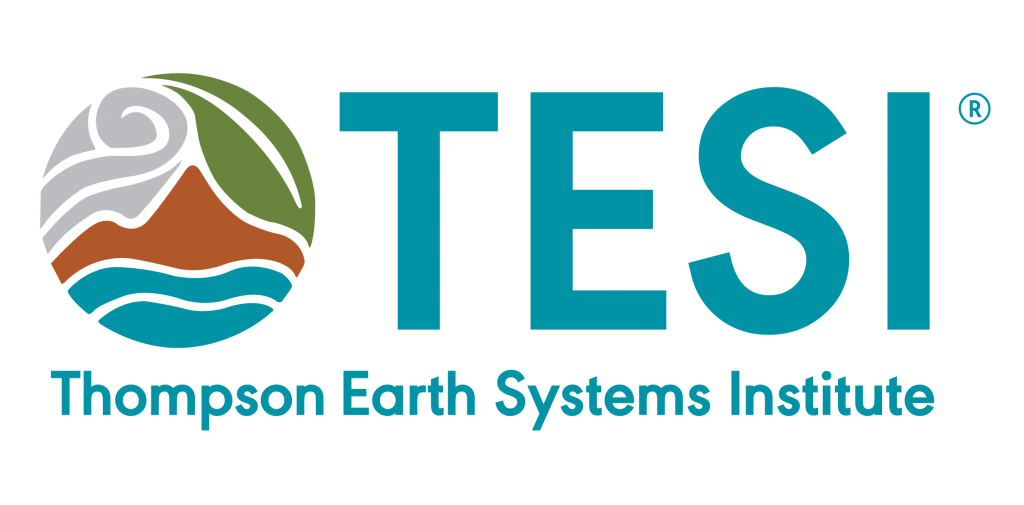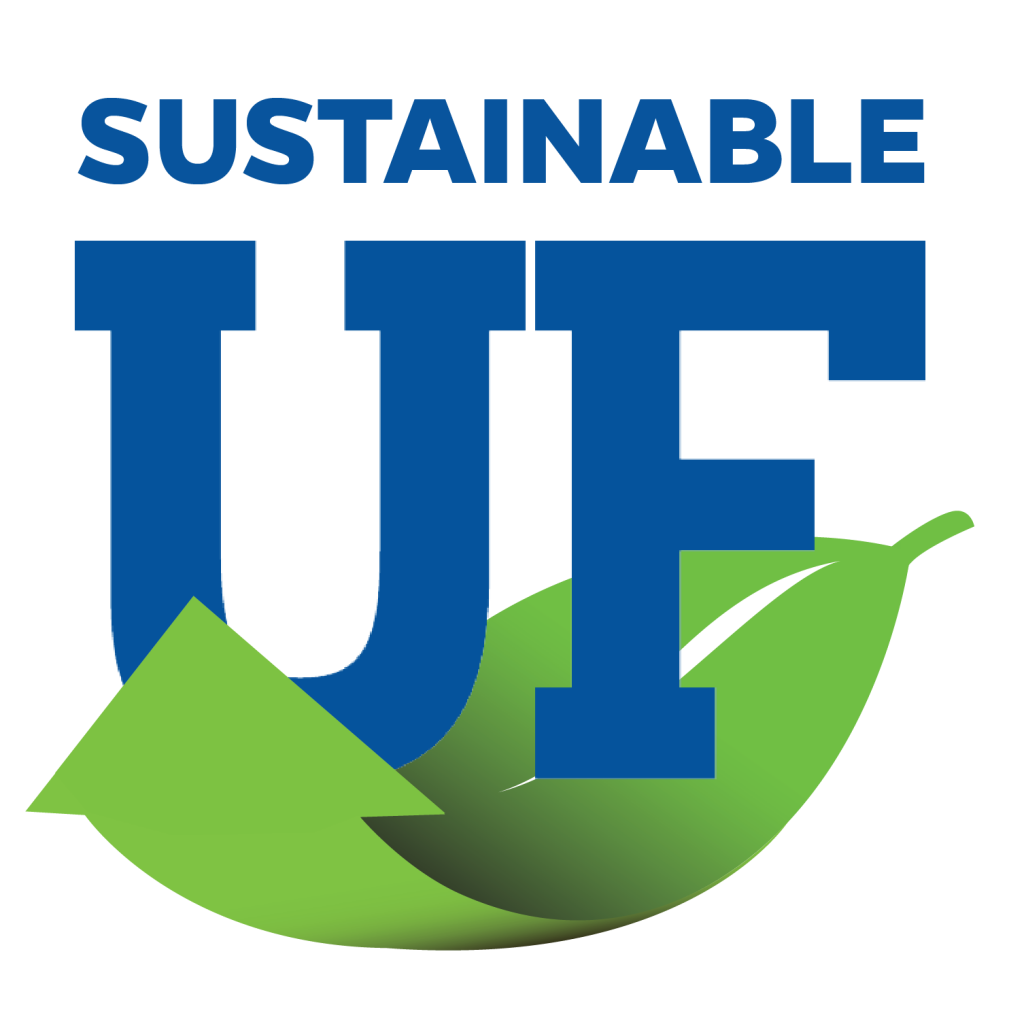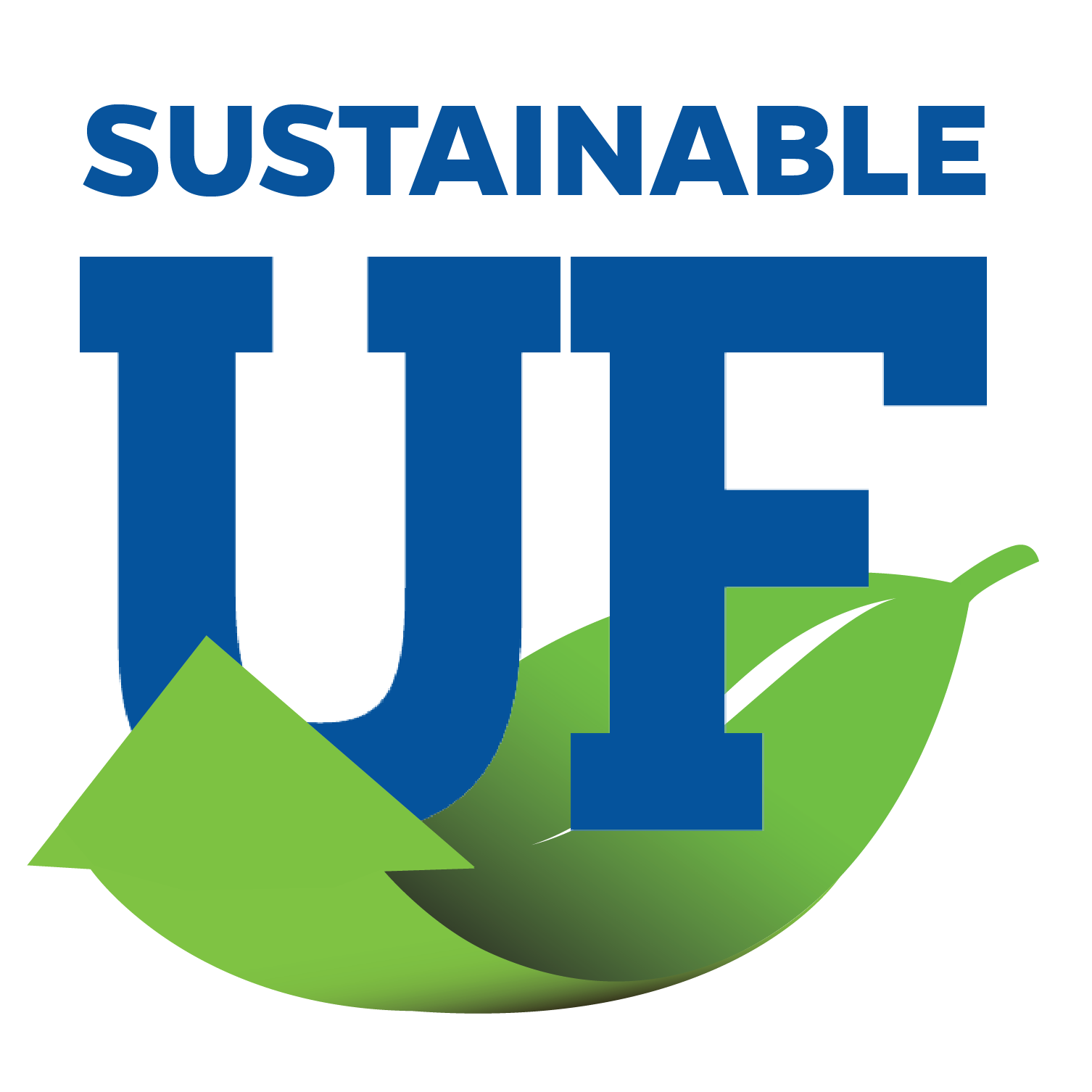 March 2022
Brought to you by the Office of Sustainability and the UF Thompson Earth Systems Institute.
At the start of the spring season, there is a renewed sense of energy and excitement around sustainable and eco-friendly habits. Spring represents a time of year to reconnect with nature, reset our goals, and make healthier lifestyle choices. Many people take advantage of the health benefits associated with produce and incorporate fresh fruits and veggies into their meal preparation whenever possible. But wait ⁠— how can we ensure that the fruit or vegetables we grab off the shelf at the grocery store have an even greater impact on our health and planet? Though many out-of-season options appear in stores year-round, choosing in-season produce as much as possible can have environmental benefits, positively affect local farmers and bring more nutritionally-dense food to your plate this spring.
The good news is that there are lots of methods to learn about seasonal produce patterns wherever you are living and shopping. Taking this simple action allows you to support and encourage local, in-season foods that have a lower environmental impact. In this Action of the Month, we will help you discover everything you need to know to find seasonal produce near you!
What Is Seasonal Food?
Seasonal food refers to produce that is purchased and consumed as soon as possible after harvest.
There are a handful of resources that make it convenient to stay up-to-date with seasonal food choices. The Seasonal Food Guide is a user-friendly tool that takes the stress out of keeping up with seasonal options. You can filter to your state and month of the year, and you will see a list of all produce that is in season at that time! You can also search by type of produce, which will then give you a handy overview of that one food item for the year!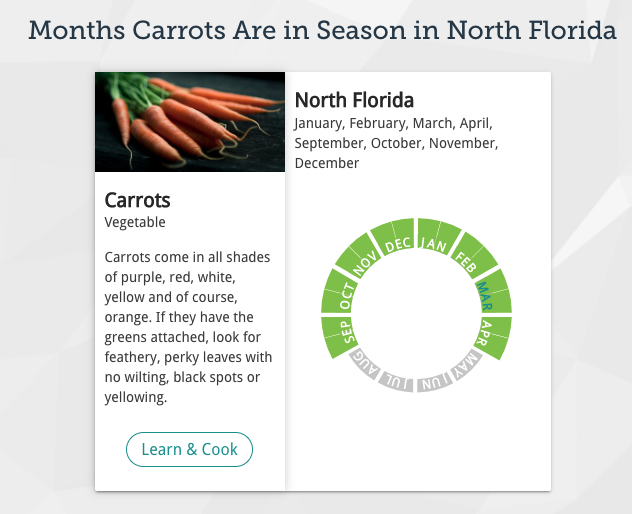 For those on a tight schedule, the FDACS publishes monthly Florida produce shopping lists. It is very handy to take with you wherever you purchase your food.
3 Reasons Why You Should Eat Seasonally
Choosing to eat seasonally is beneficial to the environment and your own health. Food that is in season will have a fresher, more flavorful profile because it is at peak ripeness when harvested in season. Take a look at these three reasons why you should eat seasonally!
1. Reduce GHG Emissions
It takes a significant amount of energy to transport food to its end users. When you eat in-season food, the food does not need to travel through an extensive supply chain network. In turn, this reduces regular greenhouse gas emissions. This is a huge benefit because transportation makes up 14% of the total energy used in the food system in the United States.
2. Support Your Local Economy
Eating in season is more affordable to consumers because the food is not shipped from across the country. You aren't imagining it if you have noticed considerable cost fluctuations for your favorite produce at the grocery store at different times of the year. This is a direct result of the food's season.
Even better, opting for seasonal food keeps money in the local economy and supports local farmers instead. When consumer dollars stay local, that money can be reinvested in the local economy and also helps to add jobs.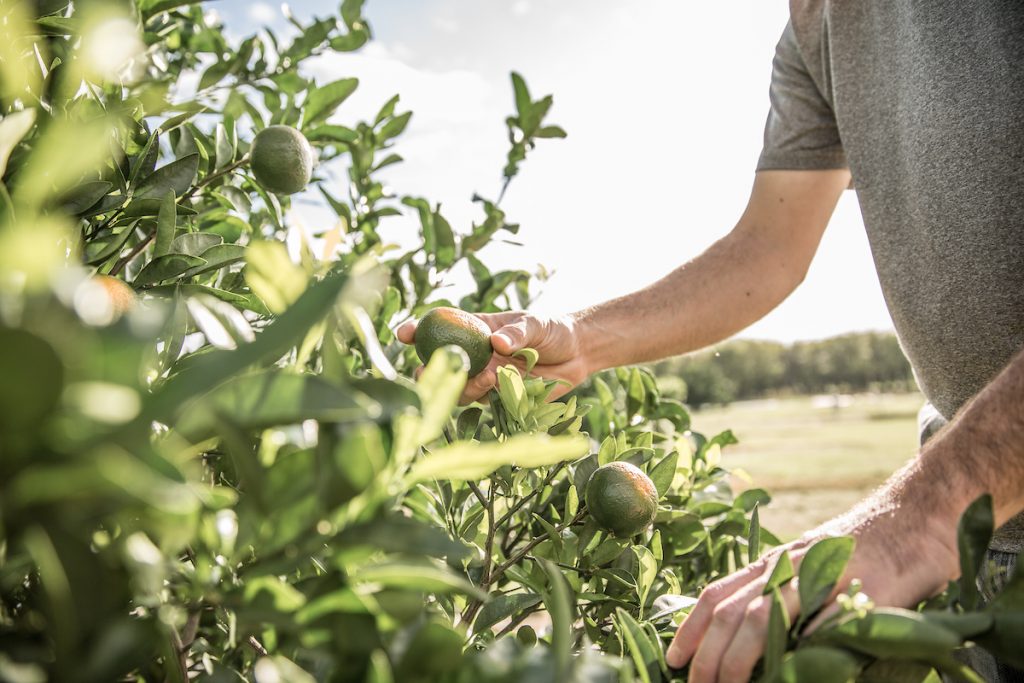 3. Help Diminsh Chemical & Packaging Needs
In-season foods are typically less reliant on chemicals. This is because there is no need to use wax coatings, chemical ripening agents, or other preservatives that are necessary to transport food long distances or to modify the harvest season. As an added bonus, in-season food is also more likely to produce less waste since there is a lesser need for extensive packaging.
Where To Find Seasonal Produce Near You
Finding seasonal produce near you doesn't have to be difficult! It's all about a little advance planning and strategy. For those of us living in Florida, the climate makes it easy to choose from a variety of crops throughout the year, so it's fairly simple to make some small tweaks to our shopping habits.
For those living elsewhere, approach your food planning with a sense of creativity. You'll find that seasonal food shopping makes for a fun variety of new recipes to try. Here are locations where you can find in-season produce:
Farmers' markets are aplenty in the Gainesville area and will exclusively feature in-season produce. Review this helpful list by the Student Health Care Center to see all options.  
Community Supported Agriculture (CSA)
Community Supported Agriculture, also known as a CSA, is a program that allows consumers to make a direct financial commitment to a local farm in advance and in turn receive a regular subscription of fresh produce. The USDA maintains a CSA Directory so you can find out the options in your community.
Start Your Own Food Garden
We saved the best option for last ⁠— you can grow your own seasonal produce! Even if you focus on just a few staples, start a home garden. It is an excellent way to stay in tune with the seasonality of food and remember its importance.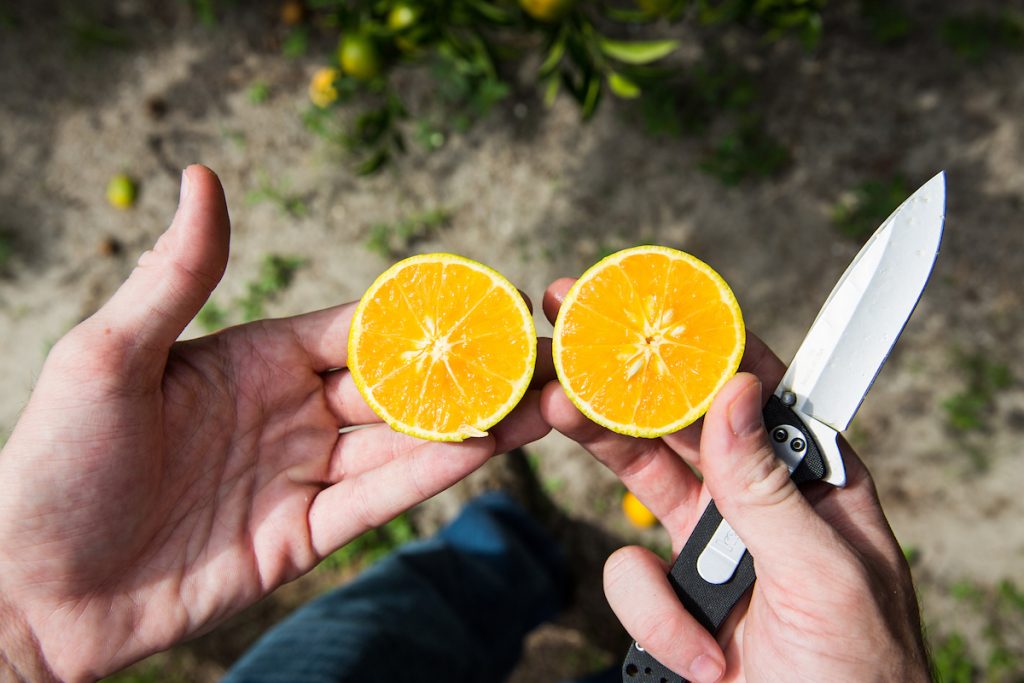 Seasonal Food Is One Small Step
Finding seasonal produce near you is a step that may seem relatively simple but has impacts on multiple levels for sustainability. The more we can support local farmers by selecting fresh, in-season produce, the easier it becomes to shift production norms and make important food improvements that are beneficial for the whole planet.
If you'd like to learn more about sustainable eating, follow @SustainableUF and @UFEarthSystems on Facebook, Twitter, or Instagram!