Communications & Outreach Internship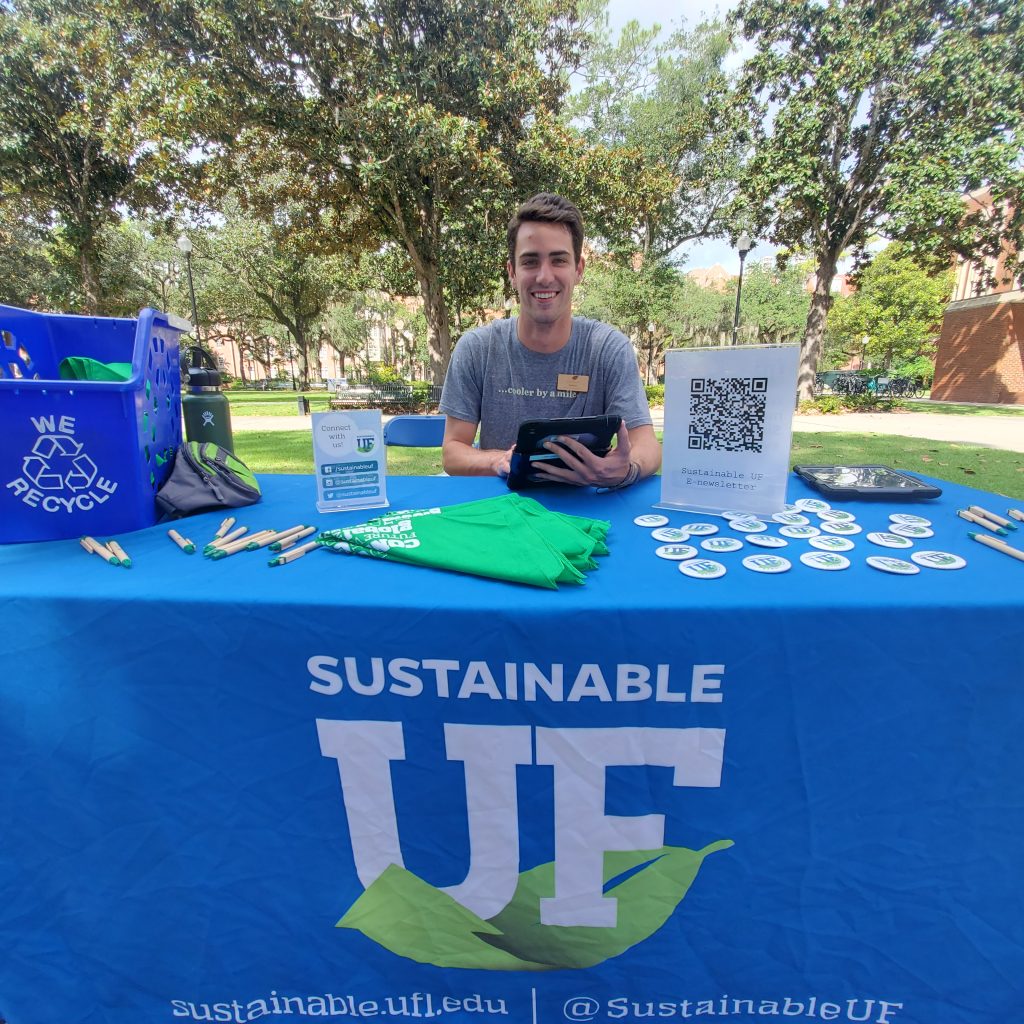 The UF Office of Sustainability is now seeking applicants for a paid internship to join the Communications and Outreach intern team. This internship will involve working with the Sustainability Communications Coordinator, as well as other Office of Sustainability interns, to implement campaigns and projects that improve the reach and engagement of sustainability-related programs at UF.
This internship is designed to build upon current skills and provide opportunities for further development. The Office of Sustainability is committed to fostering a diverse and inclusive workplace where we are able to learn from each other. Successful applicants will have demonstrated strong written, verbal and visual communication skills as well as an ability to work within a team.
This internship will primarily focus on:
Assist in planning & facilitating outreach events and volunteer opportunities.
Co-create content for the Office of Sustainability website, social media platforms and e-newsletter.
Assist with other communications projects as needed.
Preferred skills:
Experience coordinating events for outreach or volunteers.
Experience writing for print or online media platforms, including social media.
Basic familiarity with Canva or Adobe Creative Suite (InDesign, Photoshop, Illustrator) or equivalent editing software.
Demonstrate clear ability to manage time and communicate effectively in order to collaborate within a team and meet project deadlines.
Qualifications:
Enrolled at UF for at least 6 credit hours per semester* for duration of internship.
Have completed at least 1 semester at UF.
Be in good academic standing (2.0 GPA or higher).
*For Summer semester, this means at least 6 credit hours in either Summer A, B or C.
Interns will be expected to commit 5-10 hours per week to their position with the Office of Sustainability. Expected pay rate is $10 per hour, with the opportunity to increase to $12 per hour starting in April 2022.
The internship will run through the end of the spring 2022 semester with an option to renew for summer and fall 2022. At this time, this internship is expected to be facilitated primarily via video-conferencing, e-mail, phone and messaging services.
To apply:
Please submit your application by February 21st. Interviews will be conducted virtually via phone or zoom. The application will ask for the following:
A resume and cover letter with a detailed list of your experience
At least two examples of any combination of the following:

Short narrative(s) describing previous outreach/event coordination work.
Writing, visual design, or equivalent sample(s). (May include class assignments, published news articles, blog posts, etc,.)
Candidates that do not include all required materials listed above will not be considered.