Gator Dining Partners with New Local Food Vendors
Reimagining Chomp & Go Locations with Pilot Partnership
Written by Alexis Irvin, Sustainable UF Communications Intern

At the university level, conversations around sustainability not only take many different forms but also occur over various timelines. The discussion around sustainable food systems and programs on campus is one that remains consistent. Over the years, Gator Dining and Facilities Services have dedicated substantial time to finding sustainable solutions to everyday challenges within dining halls and facilities across campus, including leading initiatives to improve composting and food waste reduction. One of the most recent of these initiatives is revamping the Chomp & Go dining facilities to highlight sustainability and local food vendors.
Chomp & Go dining facilities can be found in various corners of campus including Hough Hall and the Cancer and Genetics Research Center. In looking for ways to incorporate more sustainability while also meeting the needs of the workers and visitors that would frequent the facility, Gator Dining developed a new concept to be piloted at one of the Chomp & Go locations.
Towards the end of 2020, Gator Dining started building upon its existing partnership with local coffee roaster Sweetwater Coffee and began collaborating with local restaurant Mi Apá Latin Café to bring a unique blend of options to this pilot concept. Intended for smaller buildings on campus, Gator Dining chose to launch the new concept in Chomp & Go location at the UF Health Orthopedics and Sports Medicine building.
"…we also wanted to add uniqueness and local solutions to the concept."

MATT MUELLER, DIRECTOR OF FOOD & BEVERAGE SERVICES
The choice to renovate this specific facility was natural; "As we looked at this concept to revamp it and to also meet the needs of the workers and visitors of the Ortho(pedics) building, we also wanted to add uniqueness and local solutions to the concept", says Matt Mueller, Director of Food and Beverage Services.
Through this partnership, Mi Apá is able to offer their locally produced line of Cuban sandwiches at this Chomp & Go location. Each sandwich is crafted by Mi Apá and delivered to the staff at the Chomp & Go location, where they will be freshly grilled to order. Accompanying the meals are fresh pastries made by Chef Steve in the Gator Dining bakeshop on campus, exclusive for the Chomp & Go concept.
"[Mi Apá] also had the right infrastructure to successfully grow while maintain their main business location", added Mueller, commenting on the choice to work with the local restaurant.

As a stand-alone, in-house concept, the renovation of Chomp & Go provides Gator Dining with the unique opportunity to work with a variety of vendors and brands and the flexibility to implement changes over time. Sustainable initiatives are therefore easier to implement, and community partnerships such as those with Sweetwater Coffee and Mi Apá can occur more frequently.
Sourcing food from local vendors not only creates important economic opportunities for the Gainesville community, but helps to reduce environmental impact by supporting small and local farms (as most local vendors typically utilize local suppliers in their offers), decreasing the carbon footprint associated with food transportation. The collaboration also gives Gator Dining the ability to encourage vendors to adapt sustainability initiatives in packaging and service ware, allowing consistent improvements in developing a greener future for dining on campus.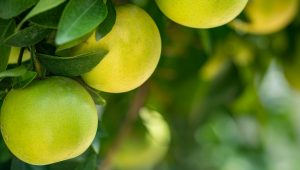 To learn more about food sustainability on campus, visit the UF Office of Sustainability's website and read more about Gator Dining initiatives, the Field and Fork Pantry and other programs that emphasize the importance of sustainability in the food industry.