UF Climate Action Listening Session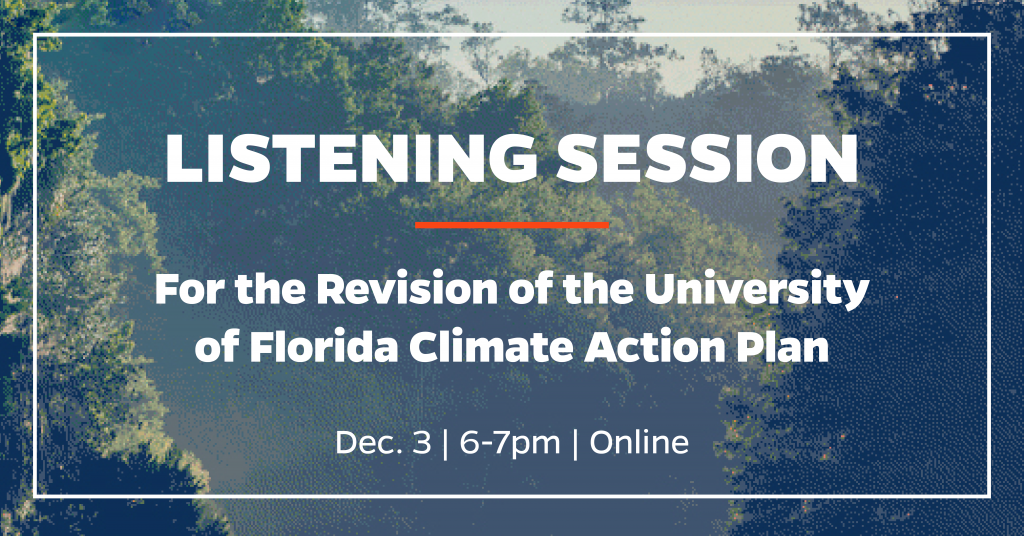 As part of the University of Florida Office of Sustainability's work to continue the process of revising the UF Climate Action Plan, we would like to hear from the campus community through a virtual listening session via Zoom. Following the listening session hosted in February of 2020, this will be another opportunity for members of the campus community to learn more about the Climate Action Plan revision process and engage other participants in discussion.
This listening session will consist of a short overview about the campus carbon footprint followed by breakout discussions. The discussions will focus on specific areas and actions for campus emissions reductions such as the built environment, energy, transportation and academics. All members of the University of Florida community are encouraged to attend this free event taking place online on December 3rd, 6-7pm.
Attendees must register in advance here: https://ufl.zoom.us/meeting/register/tJcvfumupzgiGNYu9_5eXDbDrWiZ1cmumzFD