Congratulations to the 2020 Champions for Change
The following people and programs were selected in 2020 to receive Champions for Change awards for their significant contributions in the areas of Sustainability or Health & Well-Being.
---
In the category of Sustainability:
Kristina Rodriguez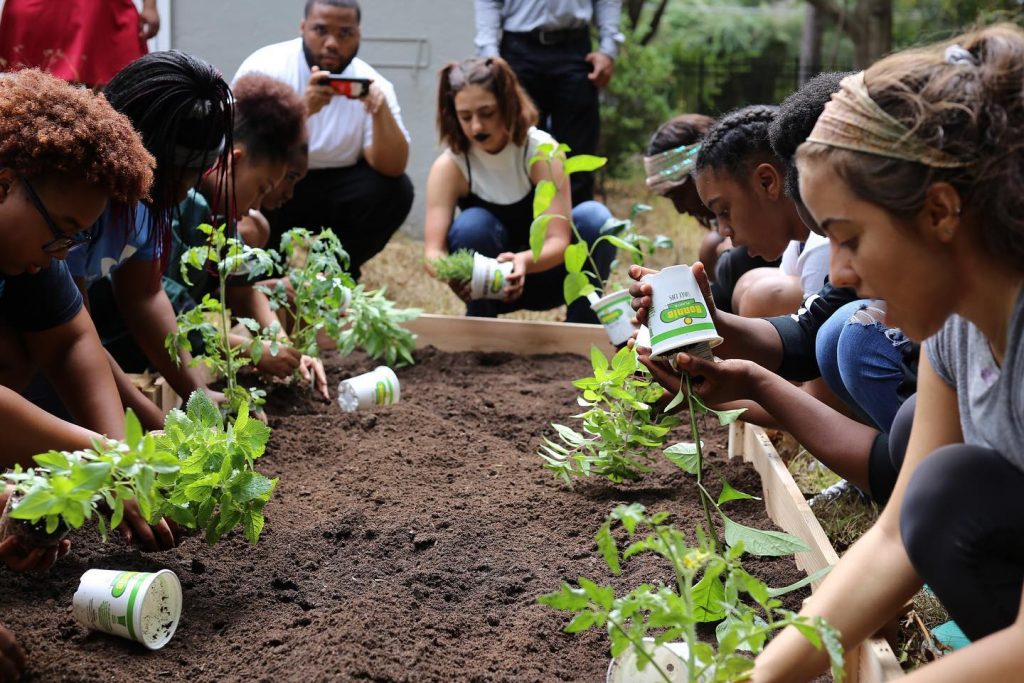 Kristina Rodriguez, an undergraduate student in Environmental Science, has played a key role in founding multiple student organizations including the Strong Roots Movement, the Student Ocean Alliance UF Chapter and the UF Surfrider Foundation Chapter. Through her leadership in these organizations, Kristina has dedicated herself to spreading environmental awareness and engaging students and community members on topics of environmental sustainability.
Angela Wilson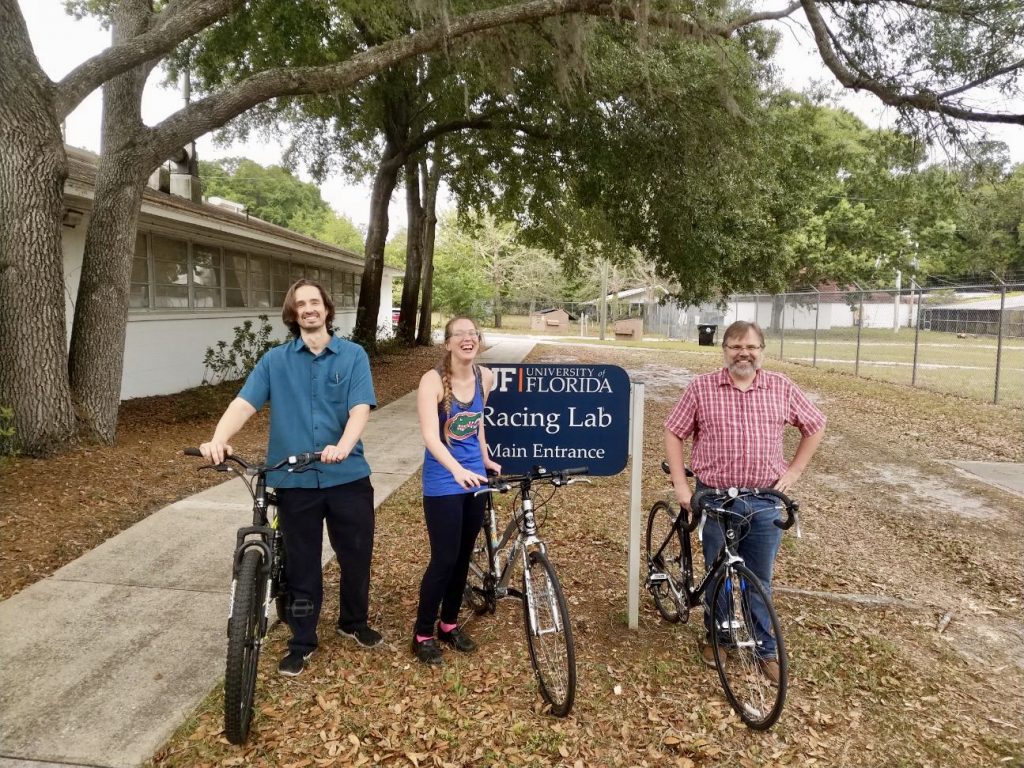 Since her arrival, Angela Wilson has implemented a variety of recycling and sustainability initiatives in her lab and office building. She has helped to launch pipette tip box recycling, coordinate paper towel composting and requested additional paper and bottle/can recycling for the area. Angela has become a valuable resource for her colleagues on topics of recycling, water use and general sustainability programs at the University of Florida.
Transportation & Parking Services and Planning, Design, & Construction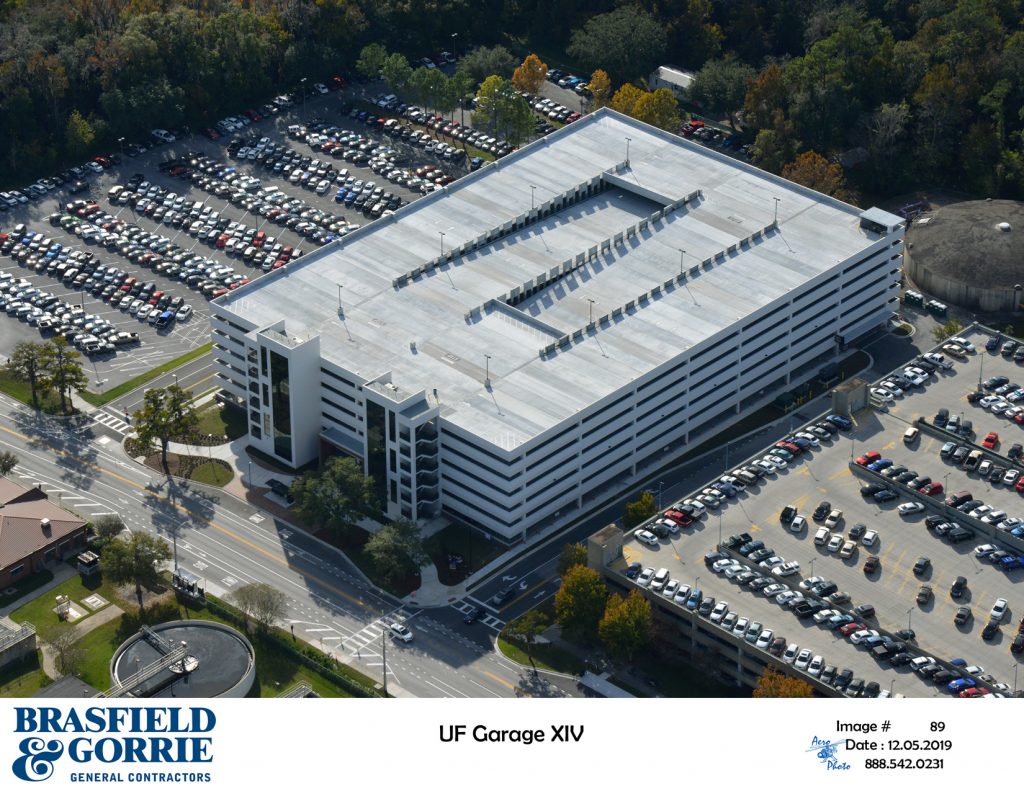 In the beginning of 2020, UF Transportation & Parking Services and Planning, Design & Construction finished construction on Garage XIV, a parking garage that on campus that supports cycling as a mode of transportation as well. Garage XIV integrates bike locker storage, dedicated space for the Gator Gears program, a self-service Fix-It station, and a large addition of covered bicycle parking. These initiatives encourage more cycling on campus as well as provide a space for bicycle maintenance and safety classes to be hosted by the UF Bicycle Program Coordinator.
Ravish Paul & John Lawson
Ravish Paul and John Lawson are part of the Facilities Services Energy Management Group and have undertaken the initiative to rank and prioritize existing UF buildings for energy efficiency upgrades. Two initial projects, as part of this initiative, at the UF HR building and HealthStreet both saw 40% reduction in energy consumption through upgrades in lighting and building controls systems.
Business Services, Gator Dining Services, Office of Sustainability, PepsiCo Recycling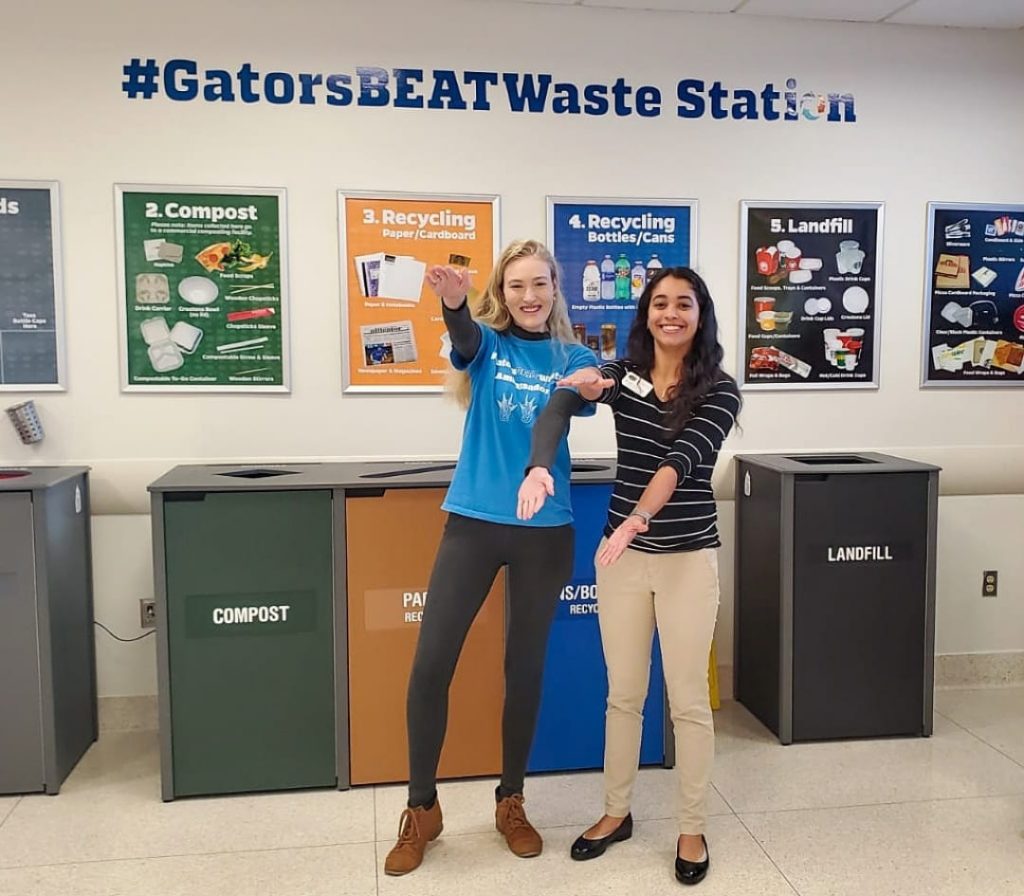 Gator Dining, UF Business Services, Office of Sustainability and PepsiCo Recycling partnered to launch the #GatorsBEATWaste station in the Reitz Union Food Court. The station offers the first post-consumer, customer-facing compost bin in the Reitz Union. The station also offers educational messaging and volunteer opportunities.
---
In the category of Health & Wellbeing:
Emily Hendry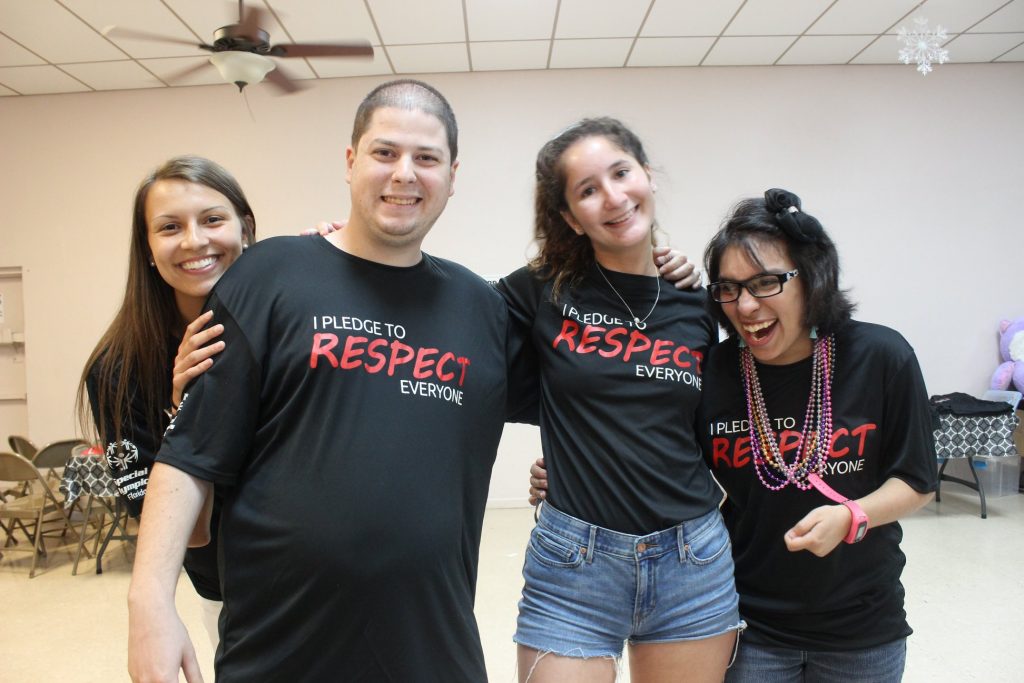 Emily Hendry plays a leading role in Special Olympics College, a student organization that brings together students and individuals in the community with intellectual disabilities to play in sport. She has assisted in the facilitation, recruitment and execution of the Intramural Sports Unified divisions working with Special Olympics Alachua County and Special Olympics Florida.
Luke Farmer
In his time at UF, Luke Farmer has worked to create multiple volunteer opportunities for students to work with elder populations through founding the Just Older Youth (JOY) organization. He has also become involved with Elder Options, a state agency, and Program to Encourage Active & Rewarding Lives (PEARLS), aiming to serve the larger Gainesville community.
Gatorship
Gatorship is an entirely student-run program with the goal of empowering students to foster a more equitable and just campus environment. Gatorhsip facilitates opportunities for learning and community-building including a social justice education retreat in the Spring semester.
Della V. Mosley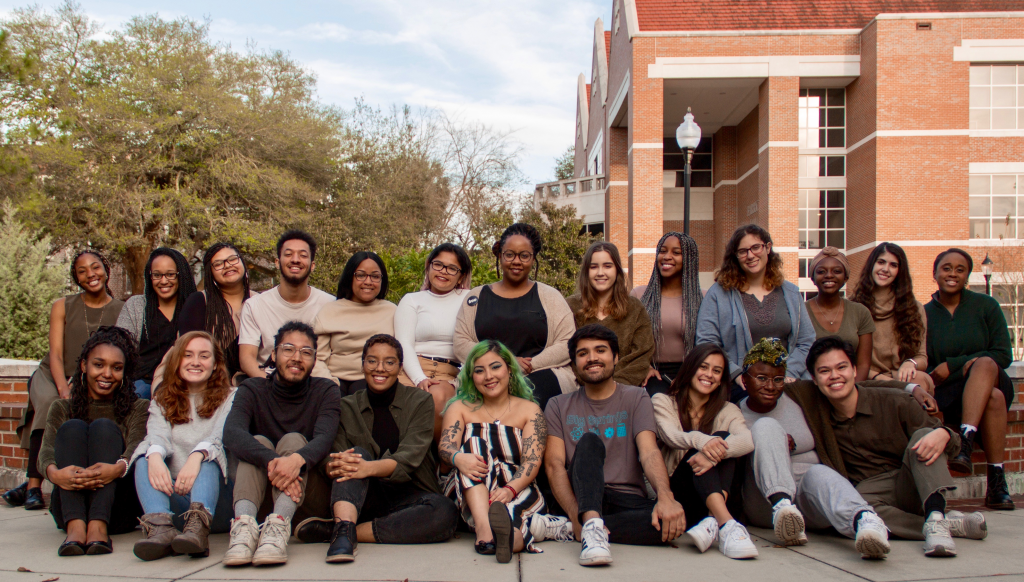 Dr. Della V. Mosley, an assistant professor in the Department of Psychology, leads the Wellness, Equity, Love, Liberation, and Sexuality (WELLS) Research and Healing Collective. This healing and research group explores and promotes the healing, wellness and liberation of ethnic minority, queer, trans and/or gender-expansive people and communities.
Dr. Lisa Merlo Greene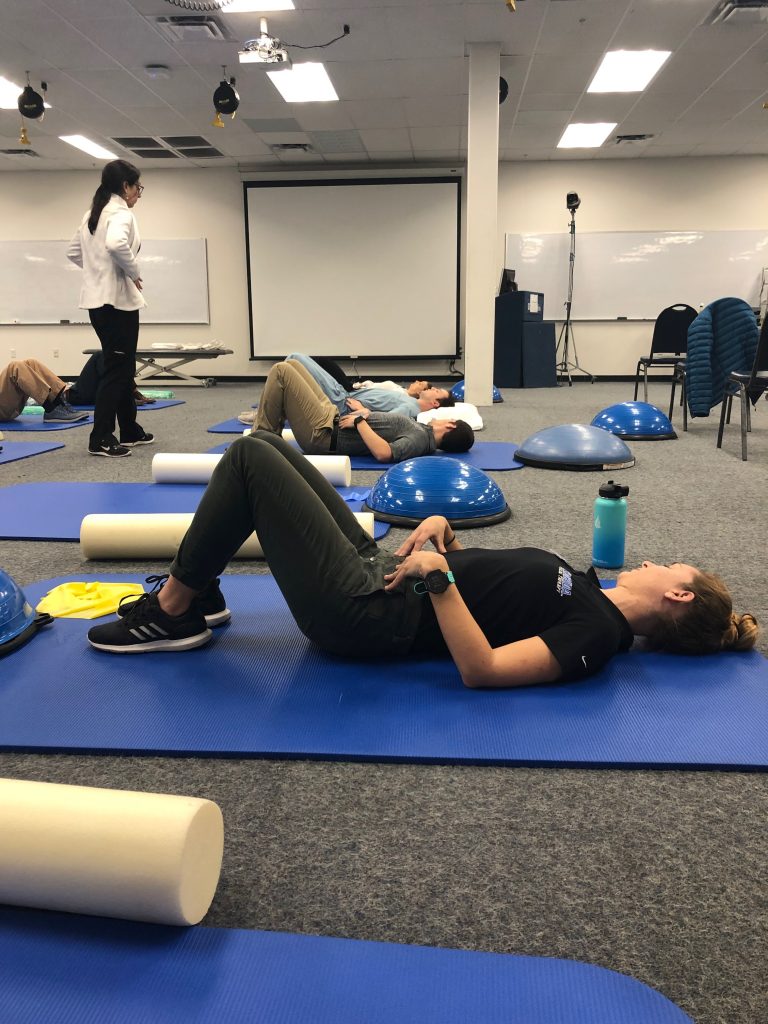 Dr. Lisa Merlo Greene has led the charge on several health & well-being initiatives within the College of Medicine (COM), including the development of the COM Wellness Website, organization a recurring Wellness Week, a faculty well-being needs assessment and many more.
Learn more about the Champions for Change Awards and the winners from previous years here.