History of Earth Day at the University of Florida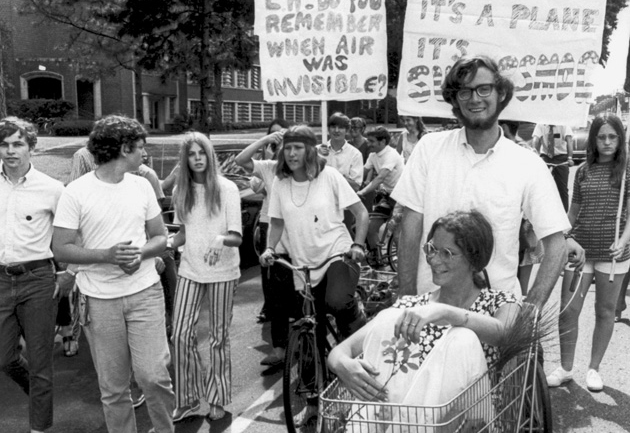 By Noura Al-rajhi
Sustainable UF Intern and Contributing Writer
Professor Emeritus Bill Seaman speaks to Sustainable UF on how he brought Earth Day to campus.
It all started in the Fall of 1969 when three University of Florida students attended The Environment and the Developing Professional conference in Virginia.
The conference brought together students from various disciplines for a weekend of workshops and lectures regarding environmental topics. These lectures were given by prominent figures at the time, such as Senator Gaylord Nelson, who is the founder of Earth Day.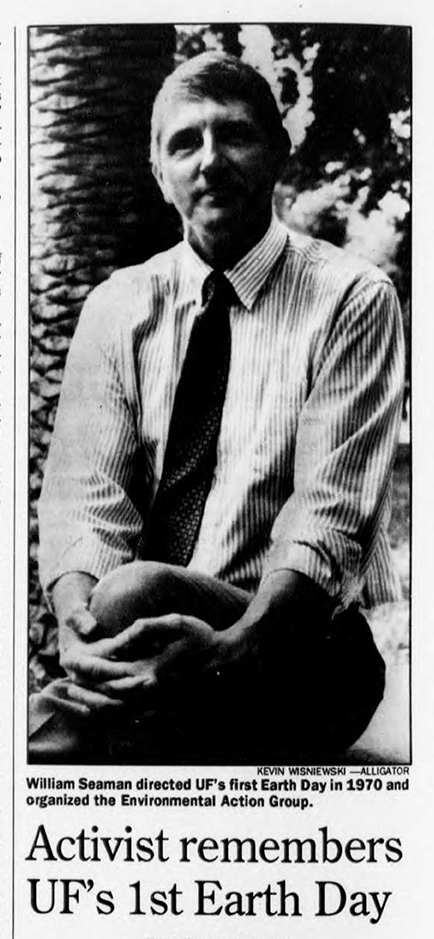 "It was one of those things you call transformative," Dr. Bill Seaman said.
Dr. Bill Seaman is Professor Emeritus and founding member of Fisheries and Aquatic Sciences at the University of Florida. Seaman was among one of the UF students who had attended the conference in 1969.
"The three of us came back to Gainesville and decided we would not just let this conference die," Seaman said. "Earth Day was coming along and there was just a beautiful confluence of our experience and Earth Day, so things just really fell into place."
Inspired by their experience and passion for the environment, Seaman and the other students founded the Environmental Action Group (EAG) in November of 1969. The organization then came to later plan and host all the Earth Day related events at the university between 1970 – 2006, as far as records indicate.
Just a few months after EAG was founded, ACCENT Speakers Bureau was preparing to host their annual ACCENT '70 event and were looking for headlining speakers. As president of EAG, Seaman took this opportunity to bring in individuals they had encountered at the conference to speak on pressing environmental issues such as population, pollution, pesticides and conservation.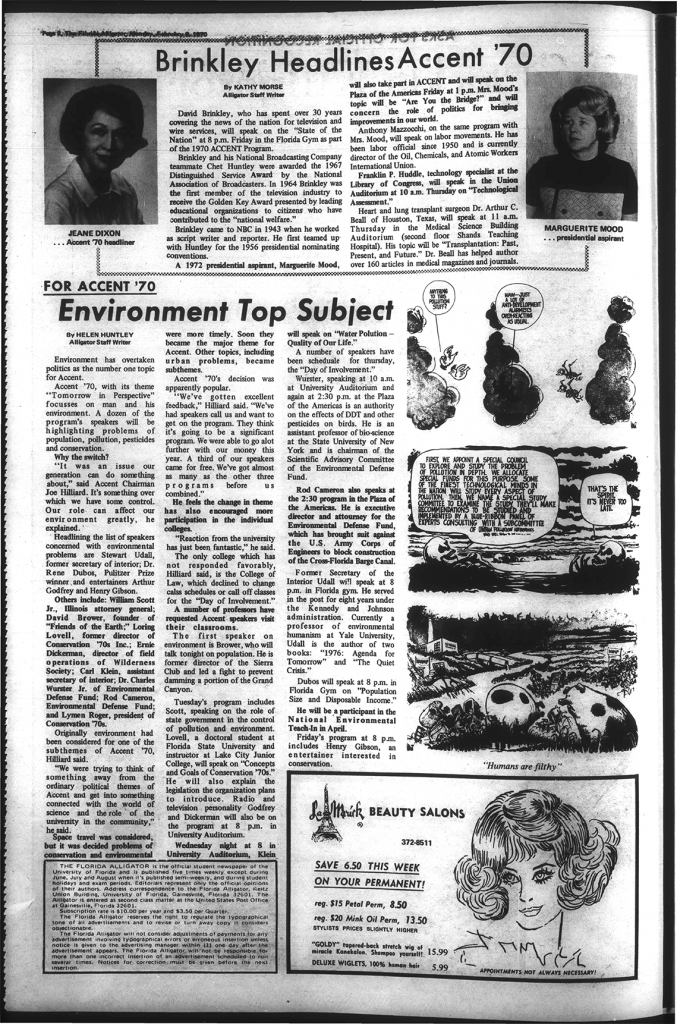 ACCENT agreed and themed the entire event on the environment, calling it "Tomorrow in Perspective". Speakers such as Stewart Udall, former secretary of interior; Pulitzer Prize winning microbiologist Dr. Rene Dubos; and celebrity entertainers Henry Gibson and Arthur Godfrey, all gave speeches to students on an array of environmental issues.
"Next thing we knew we were in Alligator Alley (the old Florida Gym) with 3500 people in the crowd," Seaman said. "The rest was history."
The group amassed 200 members by the early 1970s and held several of the biggest Earth Day events on campus. These events included a Clean Earth Festival, Alternative Locomotion Parade from campus to City Hall, Mixed-Media Earth Revival, a seminar about UF's role in atmospheric control and a "Dump In" event where students dumped a day's worth of trash in the Plaza of the Americas for display.
Thanks to the ACCENT event, it served as a catalyst for both the students and campus communities' engagement. Not only had it helped with bringing upon programs for the first Earth Week, but provided overall awareness and appreciation of the environment.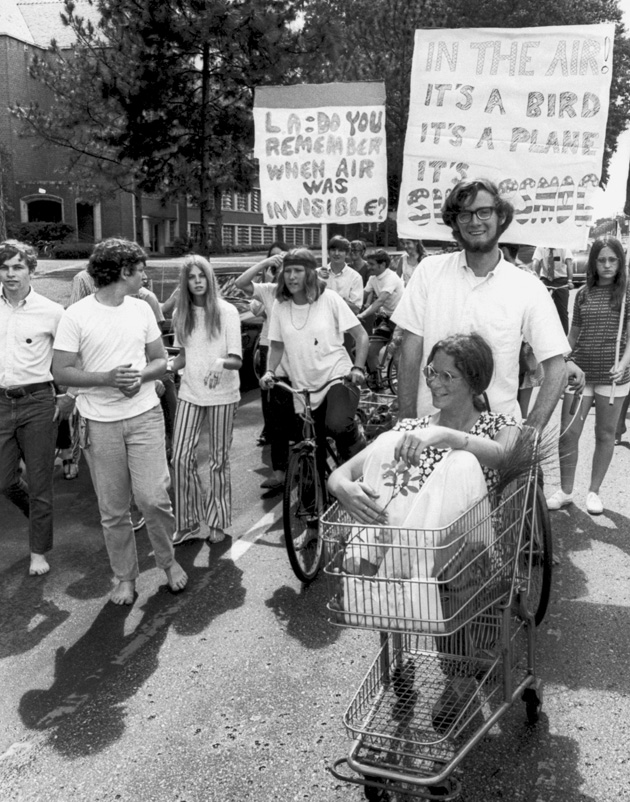 "The University of Florida probably led the way in terms of having the biggest and maybe the most engaging program in terms of the quality of speakers and the subjects covered," Seaman said. "It probably helped faculty members see maybe new avenues for outreach and communications."
Dr. Seaman recalls that the mentorship and support he had received from both his professors and peers provided a pathway for EAG's success. Today, UF supports dozens of student organizations related to sustainability or the environment. This network of students, faculty and staff continues to foster leadership and innovation in addressing local and global environmental concerns.
In celebration of the 50th Earth Day, Dr. Seaman gave Sustainable UF some insightful tips on how students can become leading activists:
Regardless of your field, understand the science as a foundation. Young leaders should know the science in order to effectively communicate.
Learn to communicate well, it's critical.
Build networks and reach beyond just your field or studies.
Start at the very top of your network and ask, "how can I help?" Leaders need help and diverse backgrounds.
Read and engage in history. Know who John Muir and Aldo Leopold are!
Figure out how to cultivate champions.
Be encouraging to one another.
The history of Earth Day at the University of Florida is rich and inspiring. If you're looking for more ideas on ways you can celebrate the 50th anniversary of this global movement please visit 50 Social-Distancing Ways to Celebrate Campus Earth Week.