Tips for Sustainable Spring Break Travel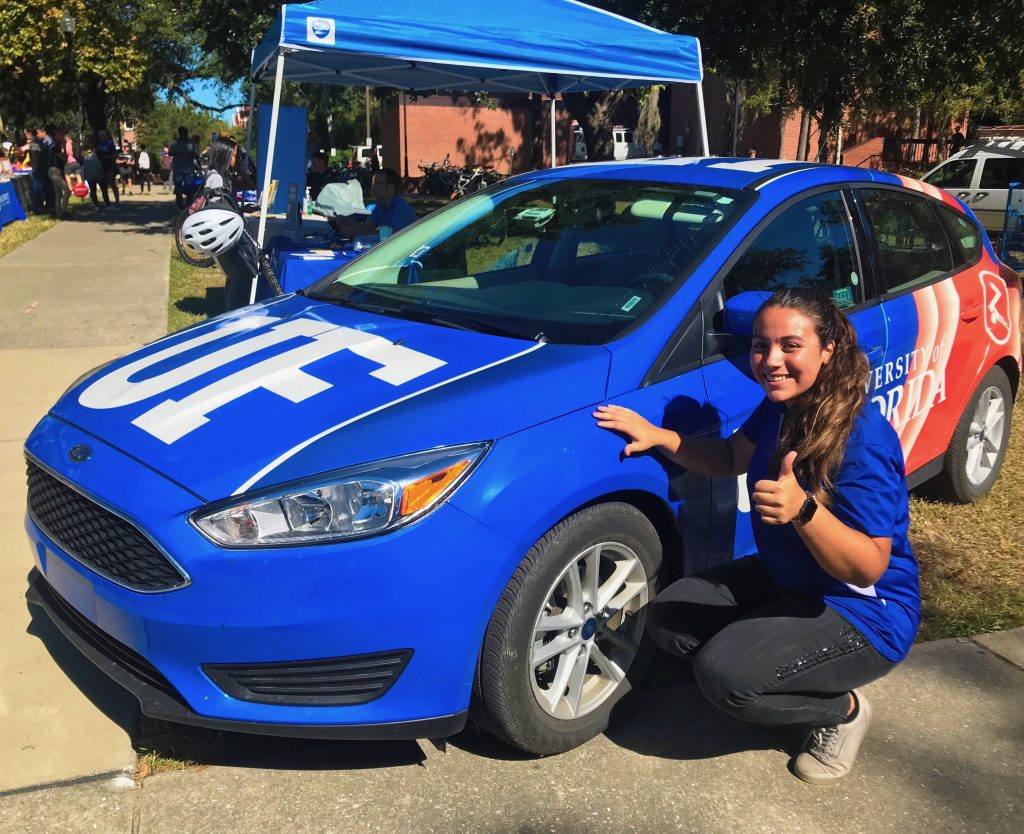 Spring break is right around the corner which means it's time to take a trip with your friends! We have gathered a list of some transportation methods and alternatives you can implement for a more sustainable spring break (and even for your everyday commute to/from campus). These resources for UF students can help you reduce your carbon footprint by limiting single-occupancy vehicles and even help you save money!
Zimride
Zimride is a private, ride-sharing network that allows for you to connect with others who are planning to commute to the same destination. The University of Florida has its own private Zimride network where you can ride with other fellow Gators in the area – it is open for all students, faculty and staff. You can create your free profile with your Gatorlink username and password. After setting up your account, you can offer or request rides for your daily commutes and even for spring break road trips! This is a great opportunity to reduce carbon emissions and save money. (Update: Zimride is no longer available at UF).
Zipcar Program at UF
If you are 18 years of age or older, you can reserve a Zipcar at UF by the hour or by the day. The reservation includes gas, insurance and up to 180 free miles! For car availability and to learn more click here.
Zipcar is also offering a Clean Air Grant for any student organizations who help limit the use of single-occupancy vehicles through Zipcar. Each student organization that signs up will receive a unique contest link to send out to prospective new Zipcar members. Anyone who signs up through your link will automatically score points for your team! You receive 1600 points per new member which represents 1600 lbs. of CO2 reduced yearly from car sharing members! First place winners receive a $1000 grant, $750 for second and $500 for third place winners! To learn more and sign up your organization email cleanaircompetition@zipcar.com.
Carpooling with friends!
Carpooling with your friends is a great alternative to be more environmentally conscious so you can reduce air pollution, traffic congestion, commute time and also reduce your overall fuel consumption.
Rideshare Facebook pages
Did you know that there are several Facebook pages created by students to help with commuting? UF Ride Board Carpool and Rideshare page allows for you to post and find others looking to give rides around Gainesville and even to other cities such as Miami, Atlanta, Jacksonville and much more. You can request to join the page here.
Stay local!
Keep your spring break adventures local and consider visiting one of the many natural areas or parks that UF and Gainesville have to offer! If you need inspiration for an afternoon or day-trip, follow the #GlimpseIntoGainesville hashtag on SustainableUF social media for ideas. Plus, you can still take advantage of carshare (Zipcar) and carpooling options with friends to these local locations!