Bike Program Internship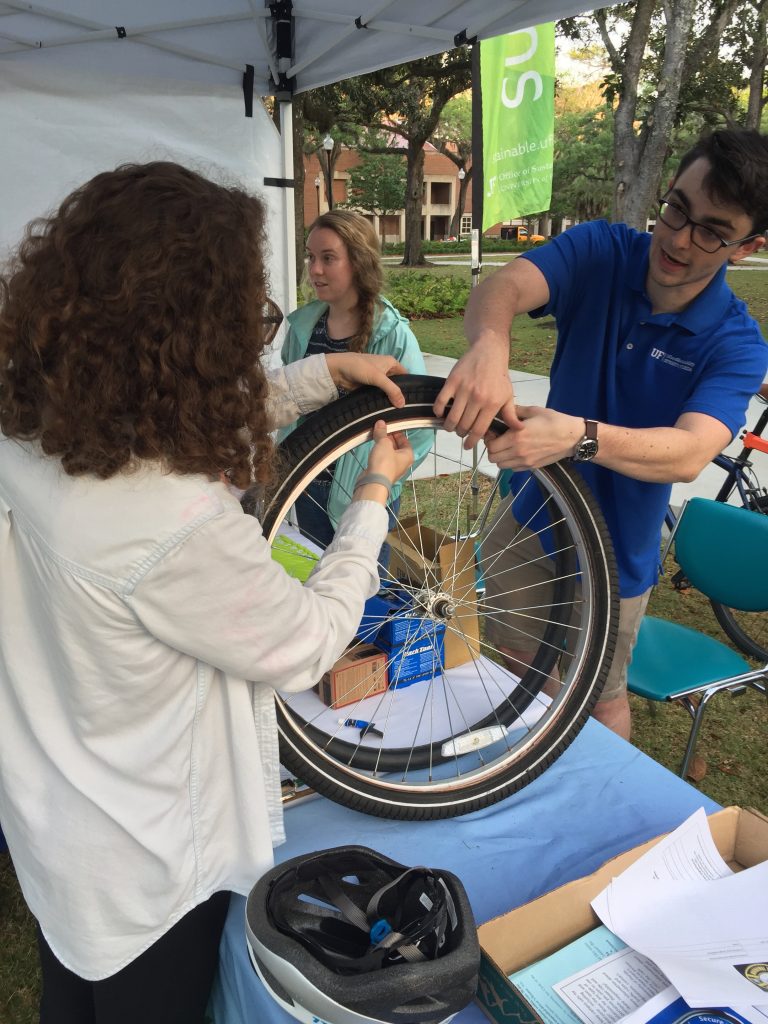 The Office of Sustainability is seeking students for a paid internship focusing on bicycling advocacy, repair and maintenance, and education. The internship will involve handling operations of the Office's existing Departmental Bike Share Program and the Gator Gears student bicycle rental program, among other related duties.
Preferred candidates should possess:
Excellent organizational skills
Excellent time management
Excellent interpersonal skills
Basic knowledge of safe bicycling practices
Experience with cycle commuting
Basic bicycle maintenance skills (flat repair, minor brake adjustments, etc.)
Enthusiasm for spreading cycling awareness
Enthusiasm for learning and performing bicycle maintenance
Interns will work with the Campus Bicycle Program Coordinator staff and current cycling interns to improve and expand the existing Departmental Bike Share program, the Gator Gears student bicycle rental program, and develop and implement cycling support and awareness initiatives on campus. Interns will be trained in bicycle maintenance by a seasoned professional bicycle mechanic and will receive certification through a nationally recognized bicycle maintenance training program. Interns will be paid for their time in addition to receiving certification. Interns will be expected to commit up to ten hours per week to their position with the Office of Sustainability.
Interested candidates should be a Sophomore or Junior level undergraduate student, graduate students may also apply, with the ability to begin the internship in Spring 2020. Please send a resume with a detailed list of your experience, along with a cover letter, to: jacobadams@ufl.edu. Applications will be accepted until the position(s) are filled.