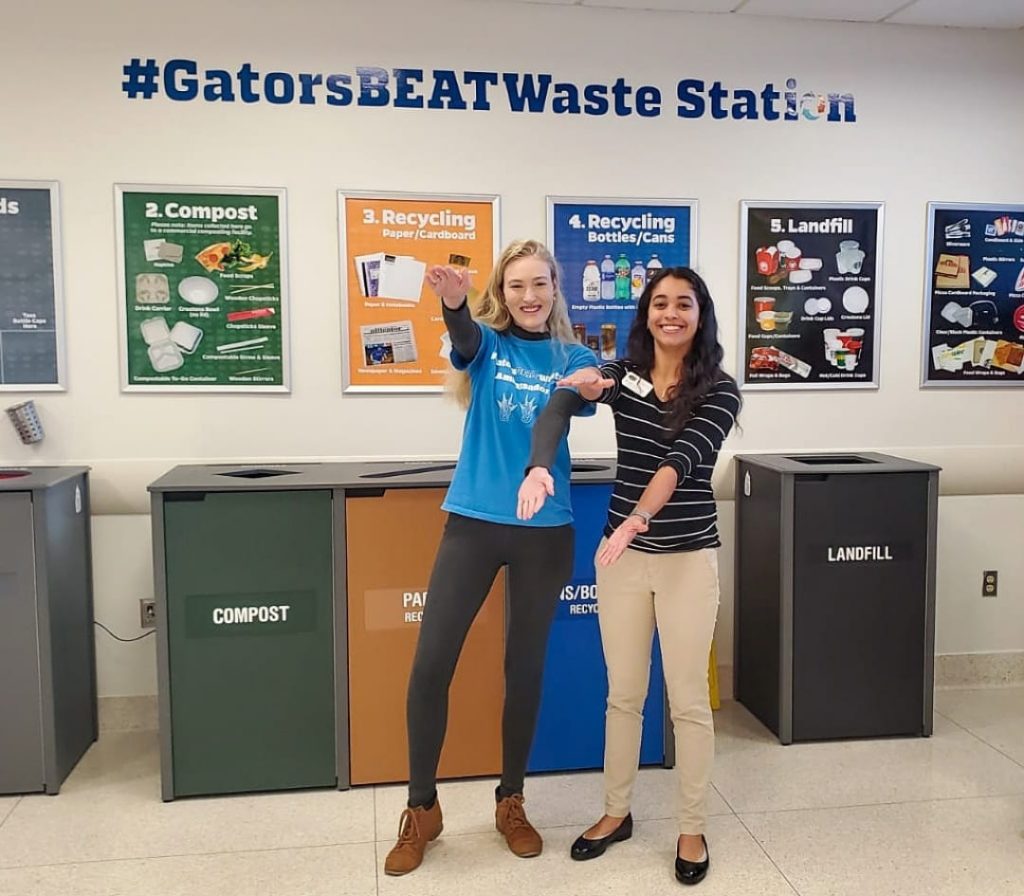 The #GatorsBEATWaste Station, a partnership between PepsiCo, Business Services, Gator Dining and the Office of Sustainability, was unveiled in the summer of 2019 in the Reitz Union Food Court across from Starbucks and Pollo Tropical. The station is outfitted with easy-to-follow instructions and graphics to help guests navigate the disposal process in a few simple steps. It also offers volunteer opportunities for students. This station is the first post-consumer composting location on UF campus and will serve as a pilot for future waste station opportunities. 
Get Involved
AMBASSADOR APPLICATIONS ARE CURRENTLY CLOSED, PLEASE CHECK BACK IN FALL 2020
Volunteer ambassadors will be on-site during peak hours to help familiarize newcomers with the station and to answer any questions about waste reduction and recycling.
LINKS: